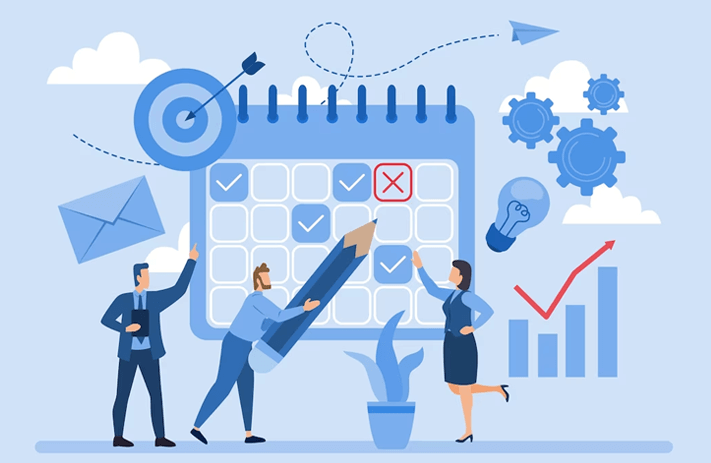 Agile Methodology
What's the one thing all Agile software development projects have in common? Answer: Goals. Goals set the foundation of Agile projects, the objectives to be achieved by the end date. But goals also form a core part of each 2-week sprint. Each project has its own requirements: Achieving results by a certain date Working within …
Continue reading "Agile Iron Triangle: What It Is and How It Works"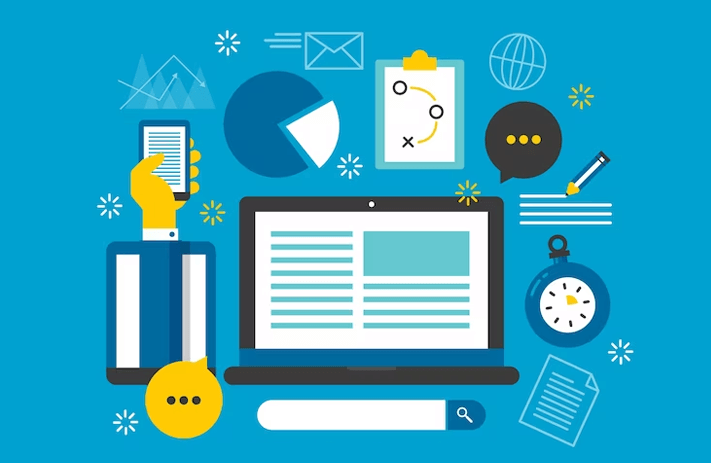 Project Management
Apple is known for being the hardware option where design meets functionality. Mac users often find themselves at a crossroads when it comes to selecting the right software. The challenge? Finding project management tools that are compatible with macOS and offer the features and experience Mac users have come to expect. The marketplace is not …
Continue reading "Top 10 Project Management Software for Mac in 2023"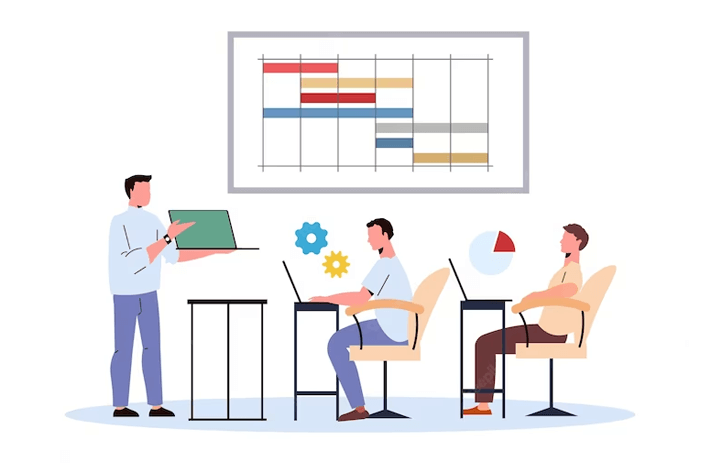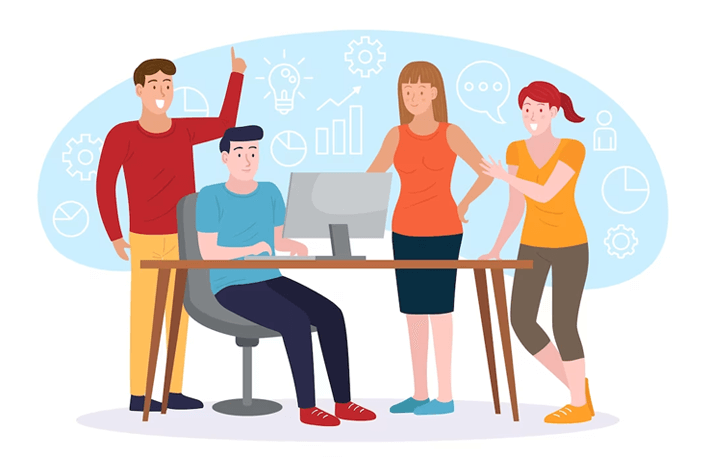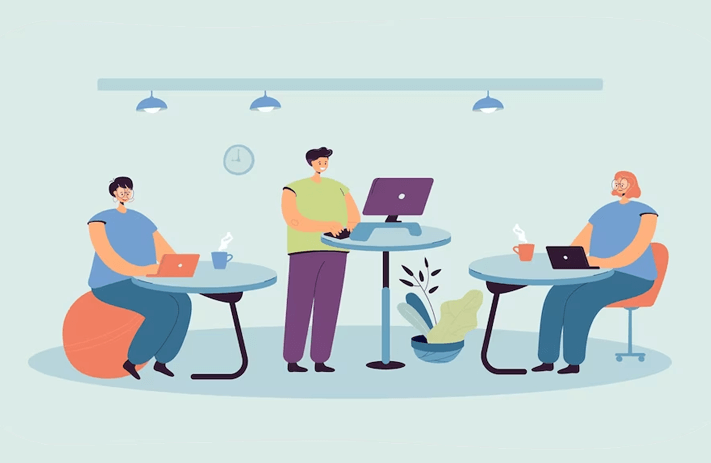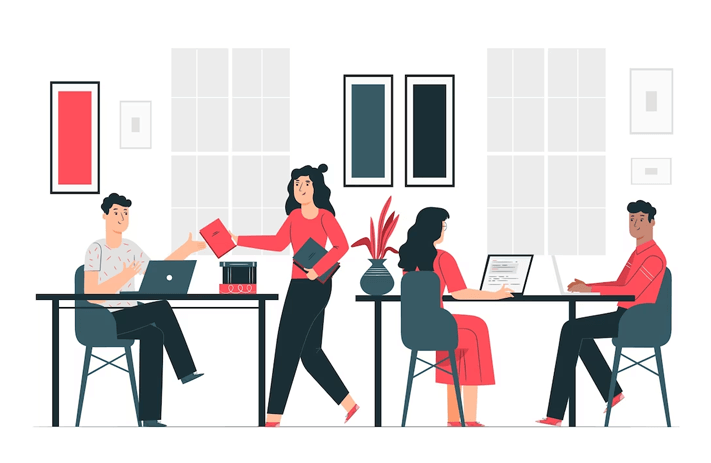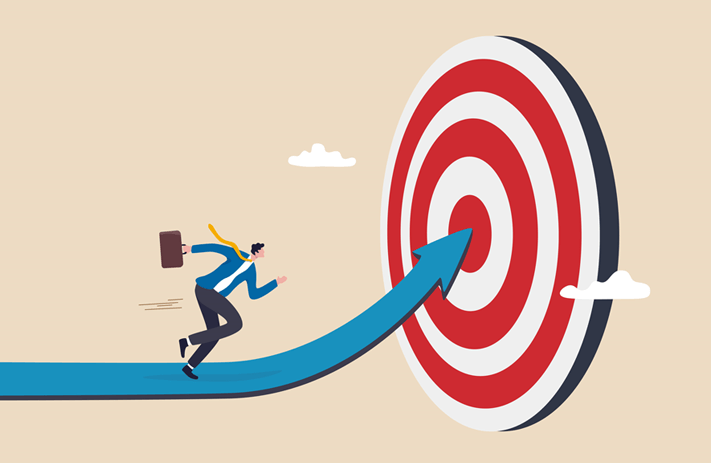 Management
No matter where you are in your career journey—whether you're stepping into your first job post-graduation or have been loyal to the same company for years—setting long-term goals is central to growth. Ambitions can give your career purpose and guidance. When we think over goals, our minds often gravitate towards the immediate: the tasks on …
Continue reading "Long-Term Goals for Work: Why They Matter (With 45+ Examples)"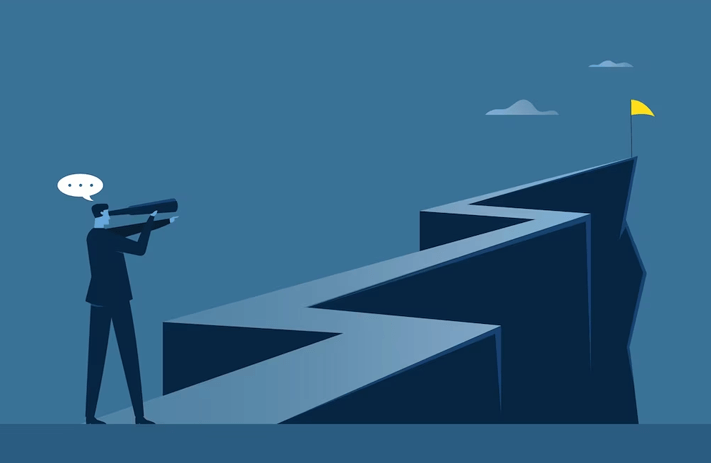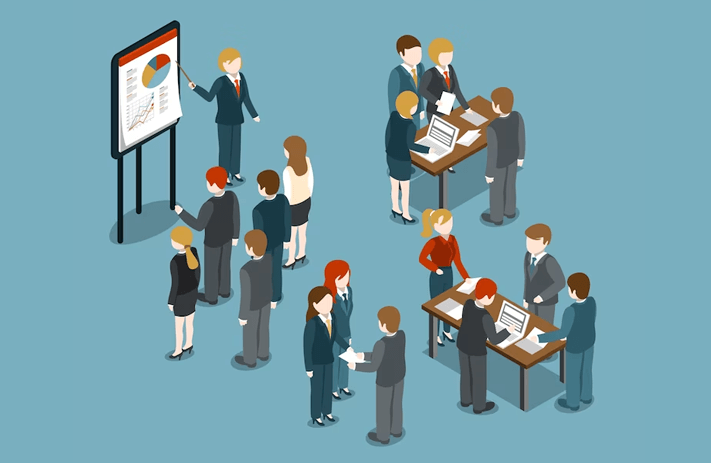 Business
Business processes work behind the scenes, keeping operations running smoothly while taking none of the credit. There's an air of mystery around what these business processes actually are. While every action within a company, from onboarding a new employee to scheduling breaks, can be considered a process, not all are optimized for efficiency. Instead of …
Continue reading "16 Examples of Business Processes Every Organization Should Know"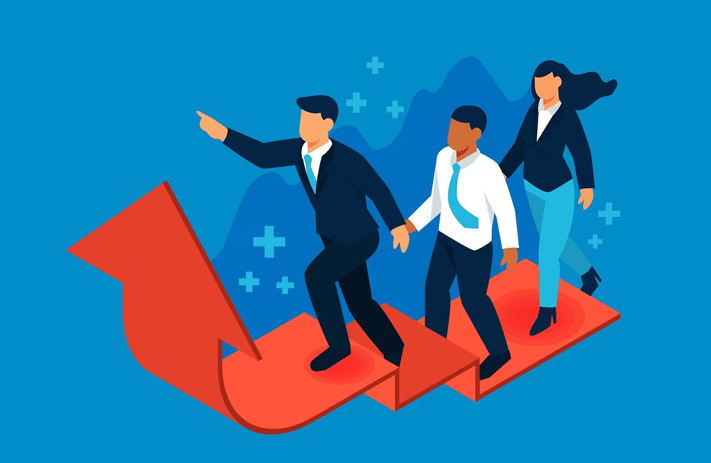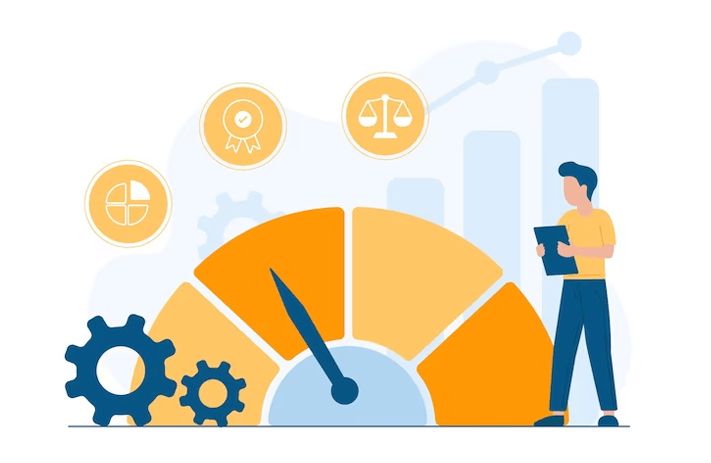 Management
Gone are the days when a single annual review would determine an employee's worth, growth trajectory, and even future within the company. Instead, a more holistic, continuous, and dynamic approach is taking center stage, aptly termed 'performance management.' Performance management is not just a managerial buzzword; it's the very backbone of an organization encompassing a …
Continue reading "A Guide to Performance Management: Techniques and Examples"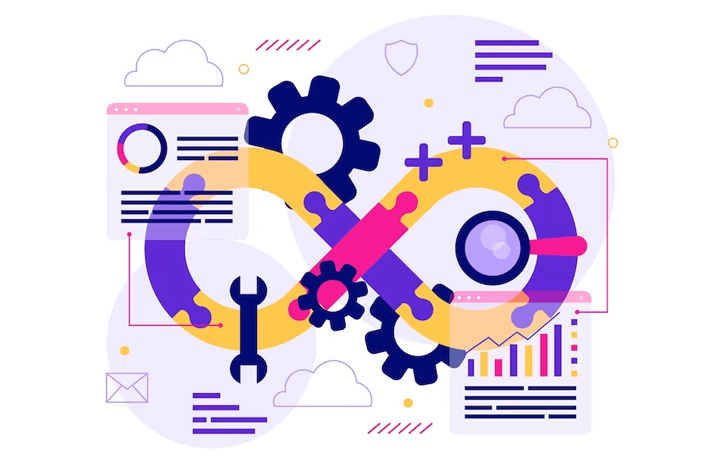 Agile Methodology
Born out of a need to break free from traditional, rigid project management methodologies, Agile offers a flexible, collaborative approach to the work environment. It's not just a methodology, however; it's a mindset that emphasizes rapid iterations, continuous feedback, and a relentless focus on delivering value. Within Agile there's a term that often surfaces, especially …
Continue reading "What Is Pi Planning in Agile? A Guide to Synchronized Success"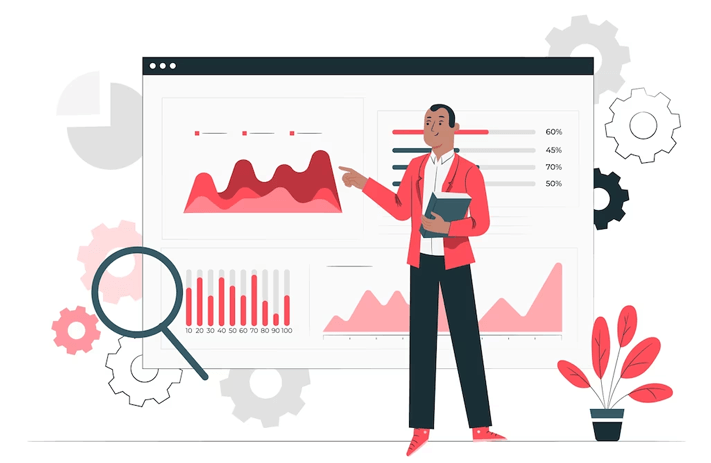 Project Management
Imagine you're preparing for the launch of a new restaurant venture. The location is prime, the interior is stylish, and there's palpable excitement in the air amongst the staff. But on opening day, only a handful of patrons stroll in. Why? You've stocked up on the finest sushi ingredients in a neighborhood that's yearning for …
Continue reading "The Beginners Guide to Needs Analysis: Methods and Examples"
Project Management
The complexity of modern projects requires more than just a to-do list. Without the right tools, project management can become a maze with no clear path to success. The confusion grows, tasks overlap, deadlines are missed, and the entire project can stall. The need for clarity and control becomes critical. Project planning tools are the …
Continue reading "The 2023 Guide to Planning Tools for Project Management"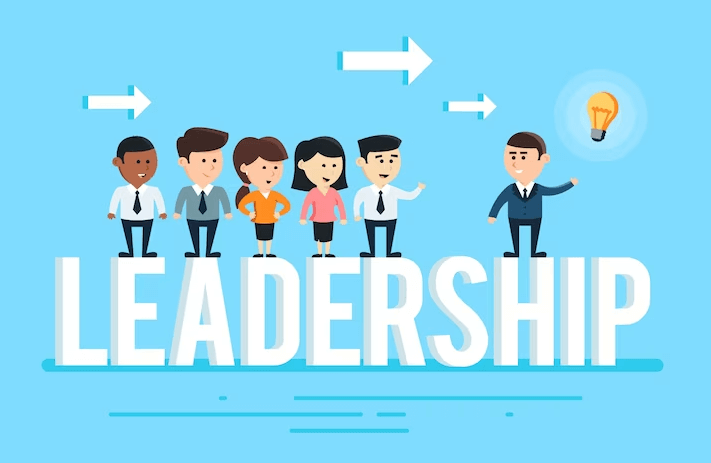 Leadership
Team leadership is, without a doubt, a foundational aspect of any organization's success, yet it's a concept often cloaked in misinterpretation and overused platitudes. From the business boardroom to the community volunteer group, effective leadership can be the catalyst for transformation and progress. But what sets apart an effective team leader from an average one? …
Continue reading "The Road to Exceptional Team Leadership: Tips and Tricks for Leaders"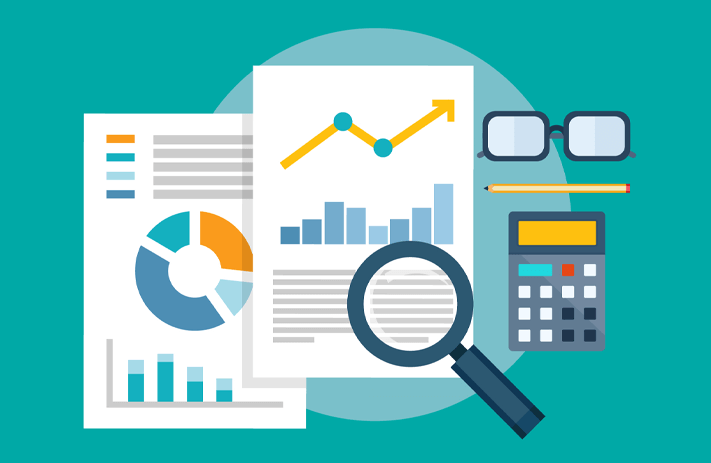 Project Management
Estimation might not be the most glamorous aspect of project management, but it's undoubtedly one of vital importance. Whether you're renovating a house, planning a wedding, or managing a corporate project, having an accurate estimate can mean the difference between success and unexpected hiccups. And that's where analogous estimating comes into play. But what is …
Continue reading "The Beginners Guide to Analogous Estimating in Project Management"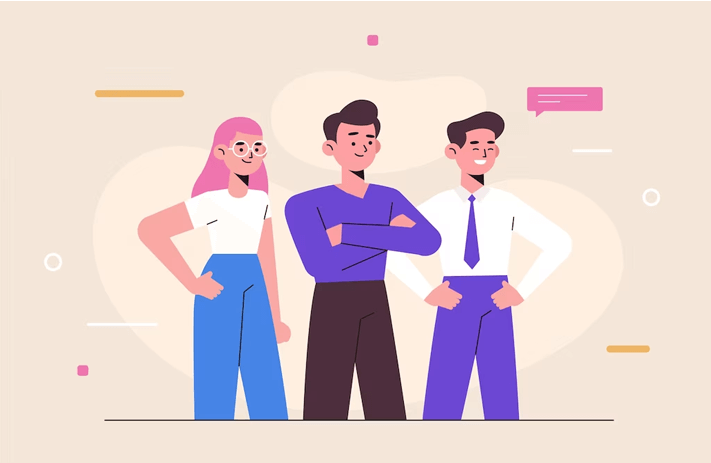 Management
Leading a team comes in all shapes and sizes, whether captaining a football team, coordinating group assignments at college, or supervising the staff at a coffee shop. At the office, managing a team effectively means getting the best out of your staff and supporting them in their work. Too often, managers lack the basic soft …
Continue reading "The Art of Team Management: A Guide to Leading Effectively"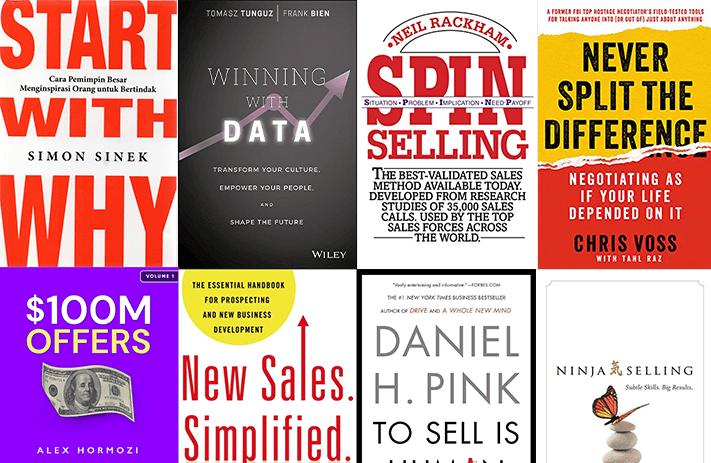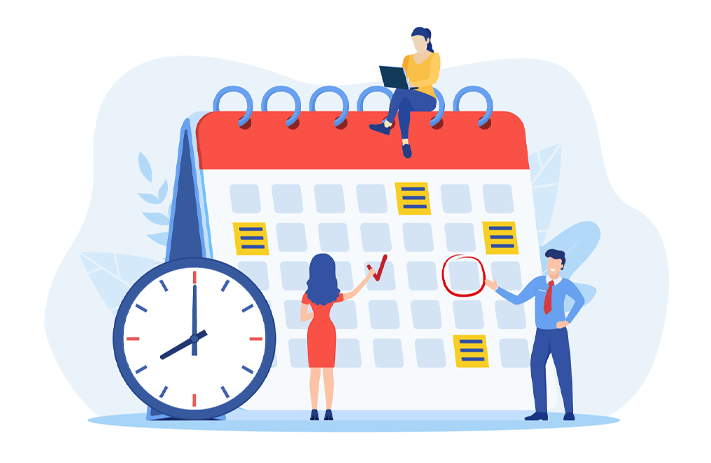 Project Management
Juggling multiple project tasks without a proper scheduling tool is like trying to keep a dozen balls in the air at once. Sooner or later, something is going to drop. This can lead to missed deadlines, budget blowouts, and a stressed-out team. Thankfully, project scheduling tools can help you keep all your project balls in …
Continue reading "The Ultimate Guide to Project Scheduling Tools in 2023"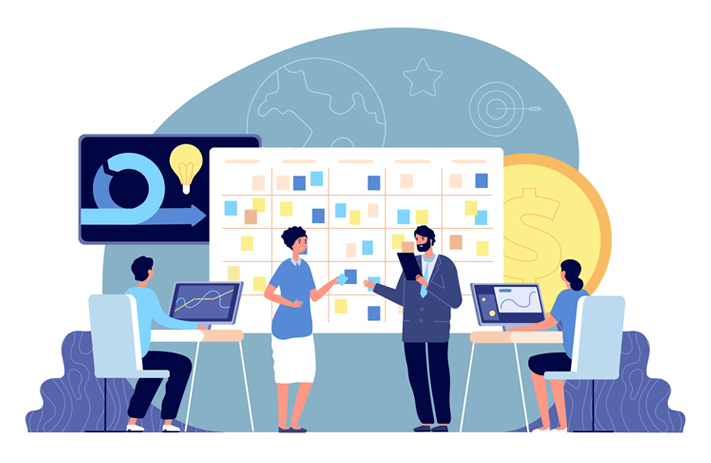 Project Management
Are you, in search of free project management software for the year 2023? With projects becoming more complex and diverse the demand for user tools to manage them has never been greater. Using the right project management tools allows teams to plan, execute and monitor projects with ease. These platforms are crucial in ensuring that …
Continue reading "The Ultimate Roundup of Free Project Management Software for 2023"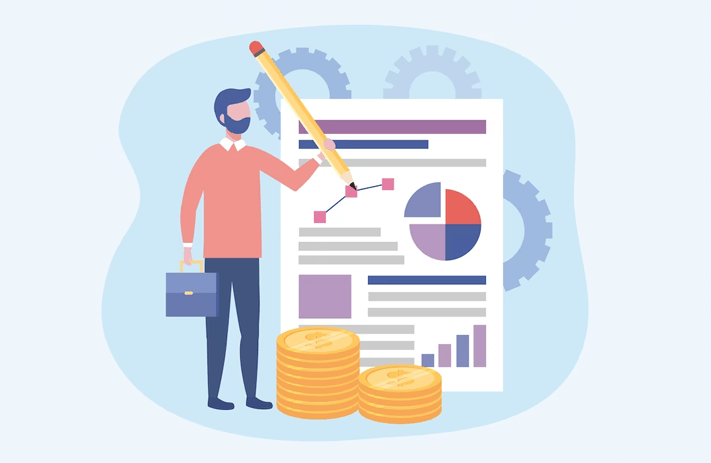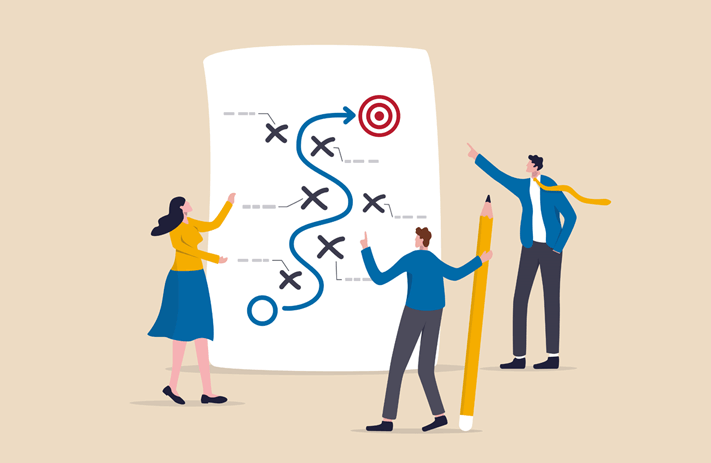 Project Management
Imagine being a conductor of a world-class orchestra with no musical score, each member of the ensemble playing their own tune. Harmony is disrupted; chaos takes center stage. Similarly, the lack of an action plan in any business can lead to inefficiency, confusion, and missed opportunities. An action plan serves as that indispensable compass, the …
Continue reading "The Beginners Guide to Creating An Action Plan"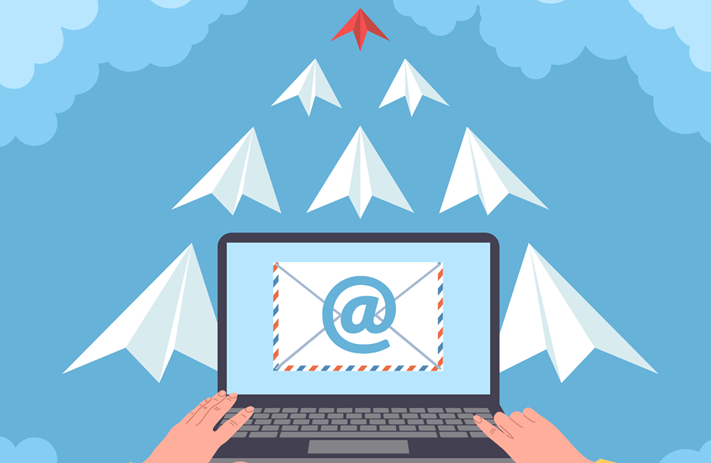 Marketing
The life of a salesperson can feel like an endless race against the clock. Whether you're an ambitious start-up hustling to build your client base, or an established enterprise aiming to expand your reach, time is a precious commodity. In the past, sales and outreach efforts would be consumed by manual tasks – meticulously sending …
Continue reading "Top Easy to Use Email Outreach Tools for 2023 and Beyond"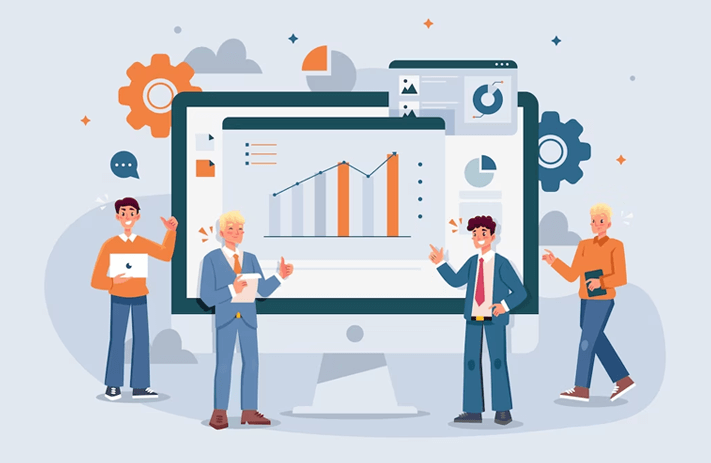 Software
Wrike offers a suite of features that project managers are forever searching for; to streamline workflows, enhance collaboration, and boost productivity. However, it may not be the perfect fit for every team or organization. Some may find its extensive feature set overwhelming, while others may seek specific functionalities that Wrike doesn't offer. Teams may struggle …
Continue reading "Top Wrike Alternatives for Project Managers in 2023"
Software
Basecamp's strength lies in its simplicity and its all-in-one approach. It offers a centralized platform where teams can communicate, track tasks, share files, chat within each project, manage schedules, and view progress in real-time. This comprehensive yet straightforward approach has made Basecamp a popular tool in the project management sphere. However, the field of project …
Continue reading "Ditching Basecamp? Explore These Project Management Alternatives for Success"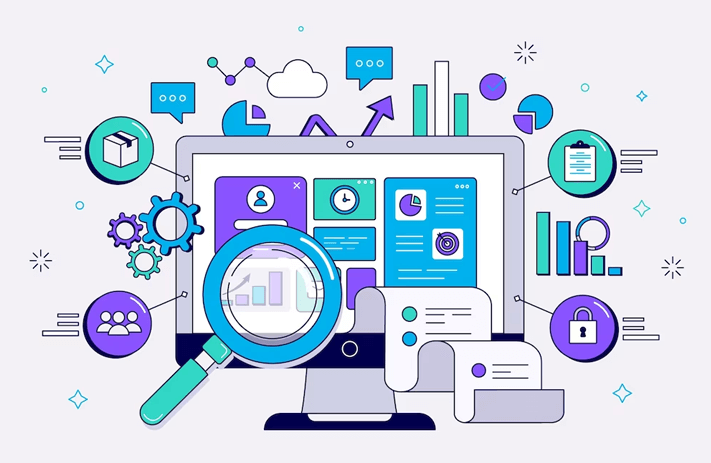 Management
Managing clients is the number one aspect of any business. It involves keeping track of numerous details, from contact information to communication history, sales data, and more. It's a complex task that requires a high level of organization and efficiency. However, as your client base grows, so does the complexity of managing these relationships. It …
Continue reading "7 Game-Changing Client Management Software For Every Kind of Business"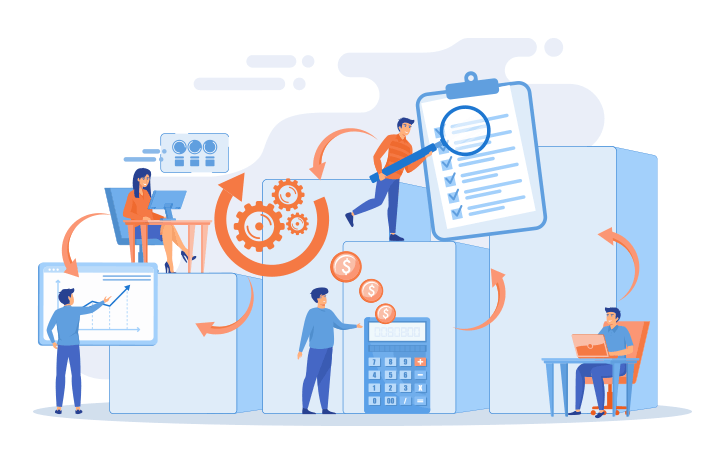 Business
Any business operating today should know that efficiency and synergy have become the new lingua franca. It's all about staying competitive in markets that are increasingly becoming over-saturated. Businesses are constantly on the lookout for ways to streamline their operations, eliminate redundancies, and enhance collaboration. And it's here that Business Process Integration, or BPI, comes …
Continue reading "A Guide to the Role of Business Process Integration in Modern Business"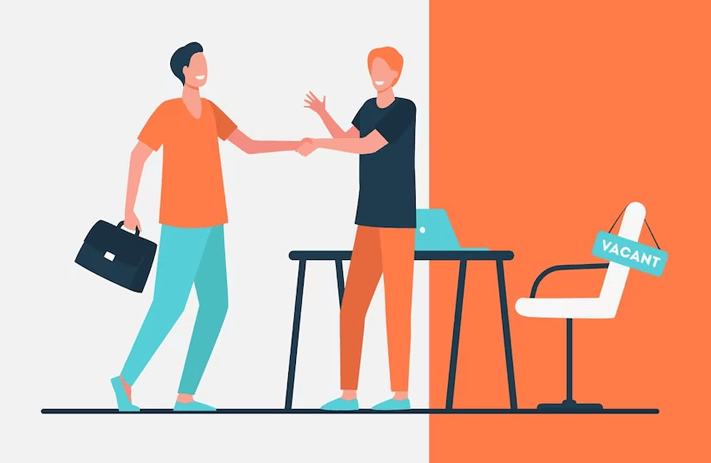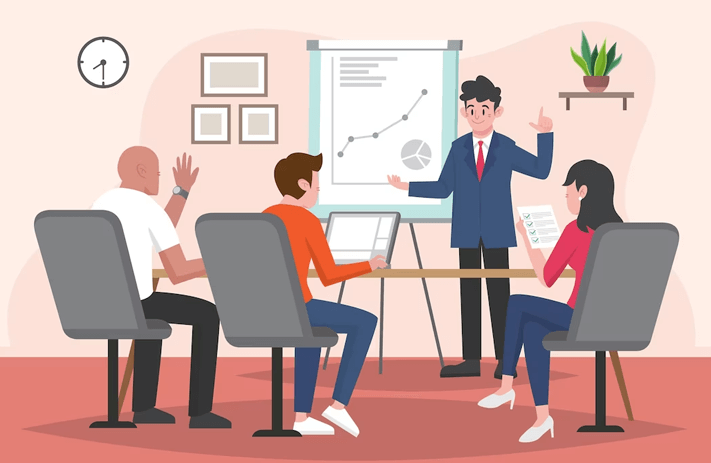 Team Building
The days of employees performing the same tasks, day in and day out, are a fading memory. In the current business landscape, stagnation equals obscurity and the absence of growth can spell doom for both individual careers and businesses. As the workplace becomes more dynamic and technologically-driven, job roles are rapidly evolving. This creates a …
Continue reading "Time For Training: A Guide to Upskill Employees At Work"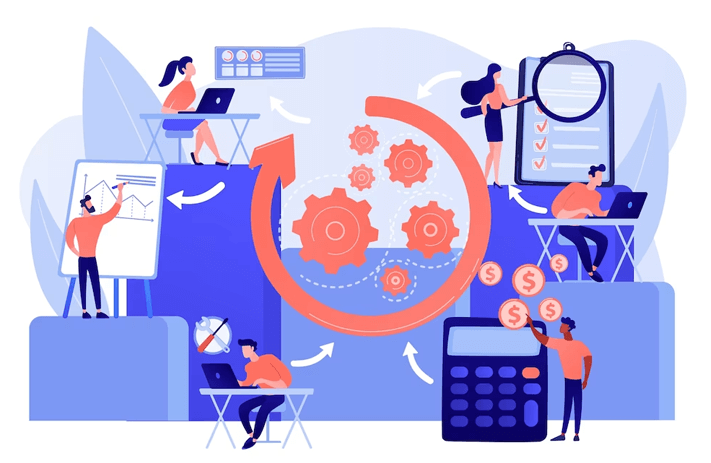 Management
The game of chess, the art of war, and the dance of diplomacy share something in common with managing employees – they all hinge on engagement. From pawn to king, soldier to general, dancer to choreographer, everyone plays a pivotal role in the success of their respective domains. Similarly, in the business, each employee's passion, …
Continue reading "From Disengagement to Dedication: Transforming Your Workforce"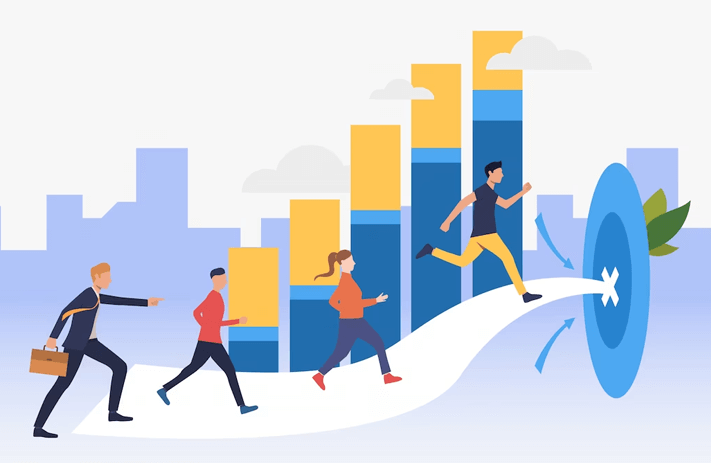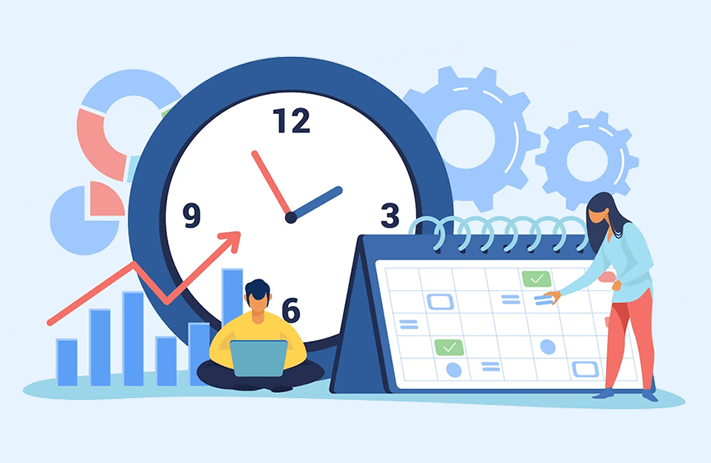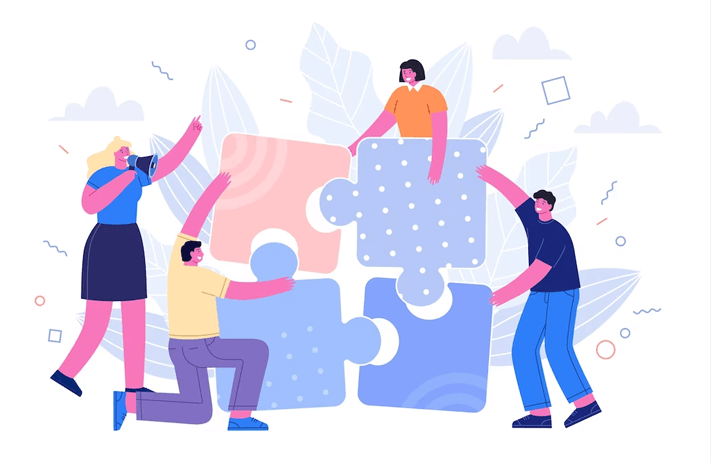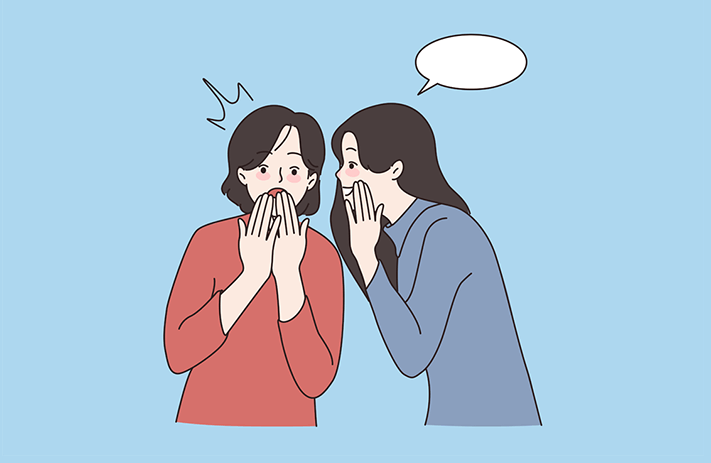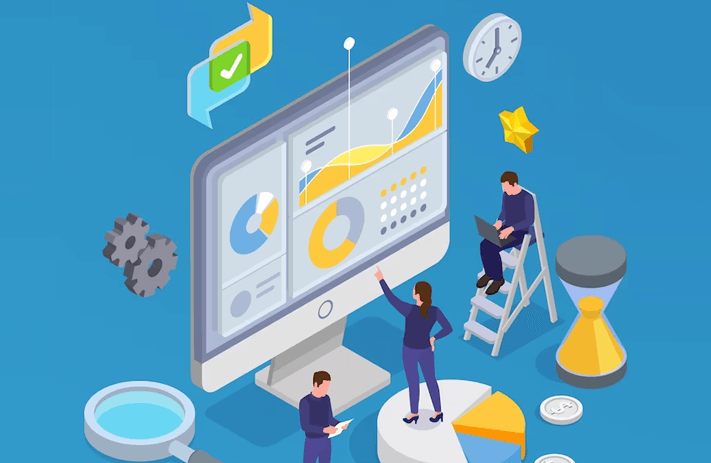 Project Management
Every project manager has experienced one, if not all, of these pains: That moment when, despite the best-laid plans, the project starts to veer off course. The deadline that was once far away now looms dangerously close. Cost estimates are steadily creeping upwards. The once enthusiastic team members are now overwhelmed and stressed. If only …
Continue reading "Mastering the Art of Project Monitoring for Successful Outcomes"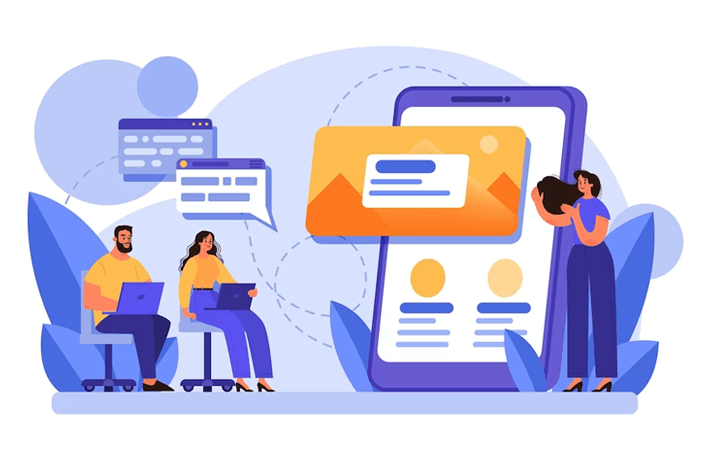 Project Management
Have you ever wondered how successful businesses manage their projects so effectively? The secret to their success often lies in their project controls strategy. Project controls are the integrative approach of managing a project's schedule, cost, and quality to meet the desired objectives. When done right, they can help mitigate risks, manage costs, and ensure …
Continue reading "Project Controls 101: A Roadmap to Successful Project Delivery"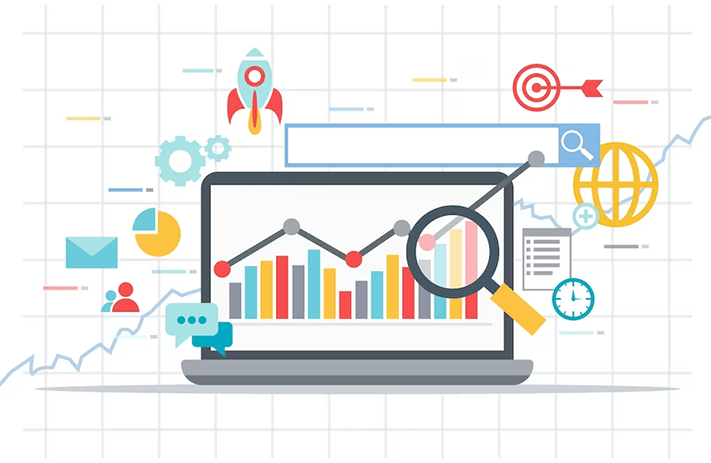 Marketing
Imagine launching a product into the market without a plan—like setting sail without a destination or compass. It's a recipe for disaster, isn't it? That's where a go-to-market strategy comes in—a roadmap that guides businesses toward success, helping them navigate the unpredictable seas of the market with purpose and precision. It's the blueprint that aligns …
Continue reading "From Launch to Triumph: Building a Winning Go-to-Market Strategy"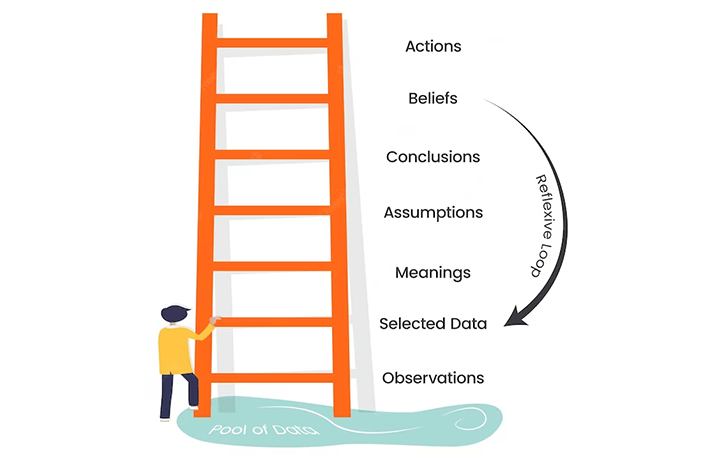 Leadership
Are you often left scratching your head, wondering how your colleague arrived at such a different conclusion from the same set of information? Don't worry; you're not alone. This is where understanding the concept of the Ladder of Inference comes in handy. This fascinating psychological model decodes how individuals often subconsciously process information and form …
Continue reading "How the Ladder of Inference Shapes Our Decisions and Beliefs"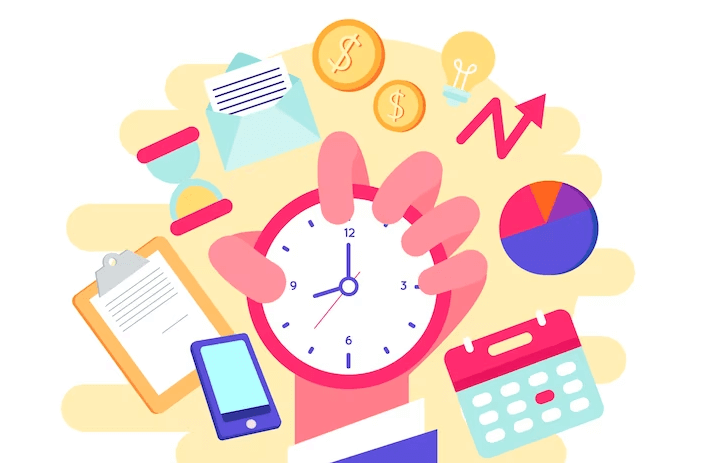 Productivity
Are you constantly feeling overwhelmed by the amount of work on your plate? Struggling to meet deadlines or achieving less than your full potential at work? You're not alone. Productivity is a common challenge for many professionals, especially in today's fast-paced, digital-first work environment. The struggle is real. Lack of productivity can lead to stress, …
Continue reading "How to Get More Done in Less Time: The Magic of Productivity Methods"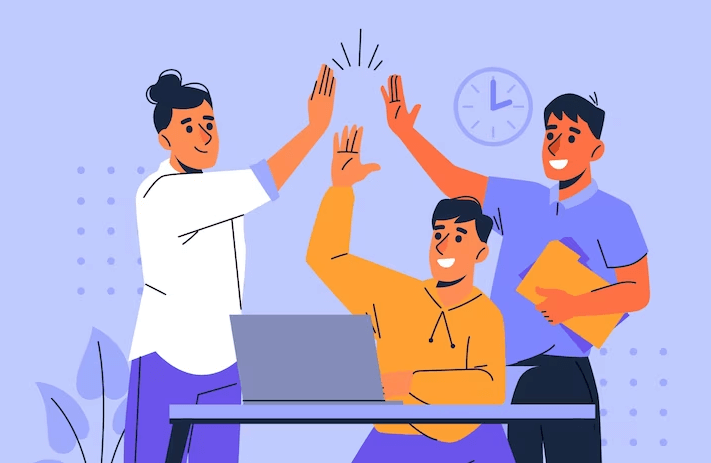 Leadership
Have you ever had one of those moments at work where a colleague did something so brilliant, you wish you could shout it from the rooftops? That's the beauty of peer-to-peer recognition, a simple concept that's transforming workplaces around the globe. Peer-to-peer recognition is an organic and authentic way of appreciating and acknowledging the contributions …
Continue reading "How Peer-to-Peer Recognition Fuels Workplace Success"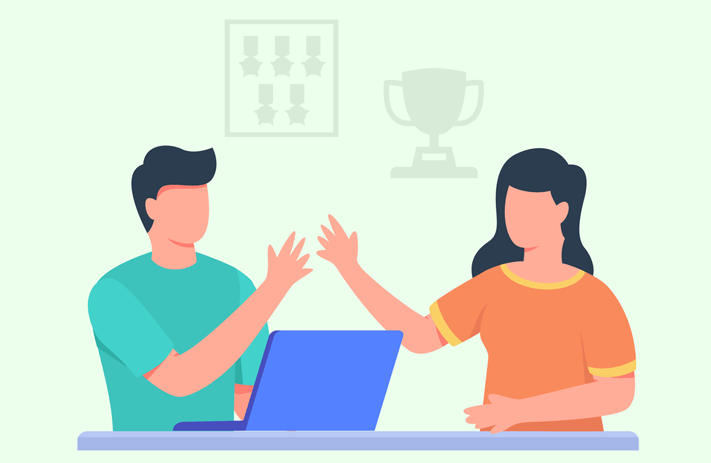 Management
Dealing with an underperforming employee is one of the toughest challenges a manager can face. It's like navigating a minefield, only this time, it's a minefield of delicate egos, workplace relationships, and company productivity. Let's be honest, nobody wakes up in the morning looking forward to addressing an employee's subpar performance. It's a sticky situation …
Continue reading "The Art of Improvement: Managing and Motivating Underperforming Employees"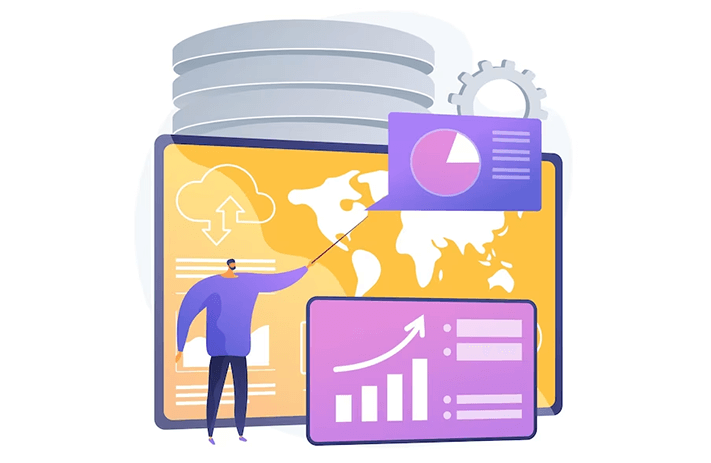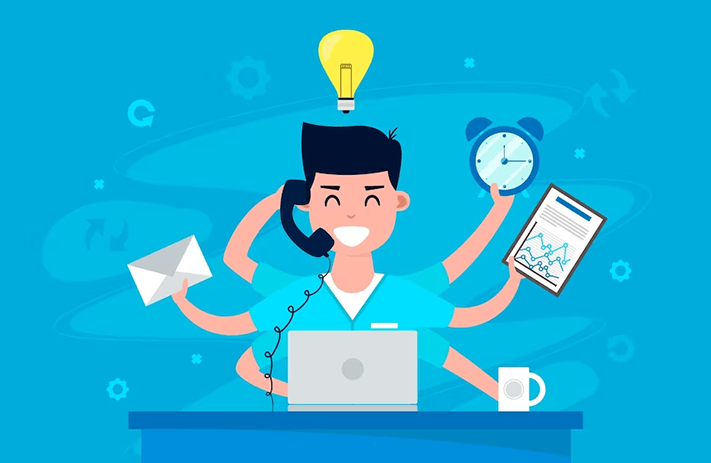 Productivity
Welcome to the age of efficiency, where the goal is not to work longer but to work smarter. The saying "work smarter, not harder" has become more than just a catchy phrase—it's a philosophy that many successful individuals and companies live by. It challenges the notion that hard work alone leads to success. Instead, it …
Continue reading "Beyond Hard Work: How To Work Smarter, Not Harder"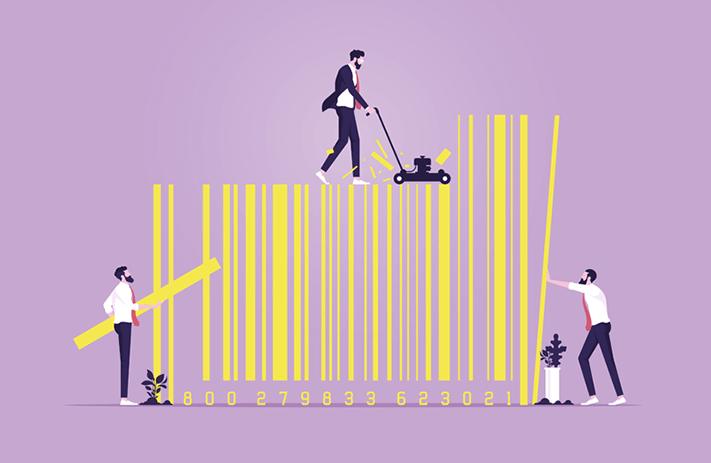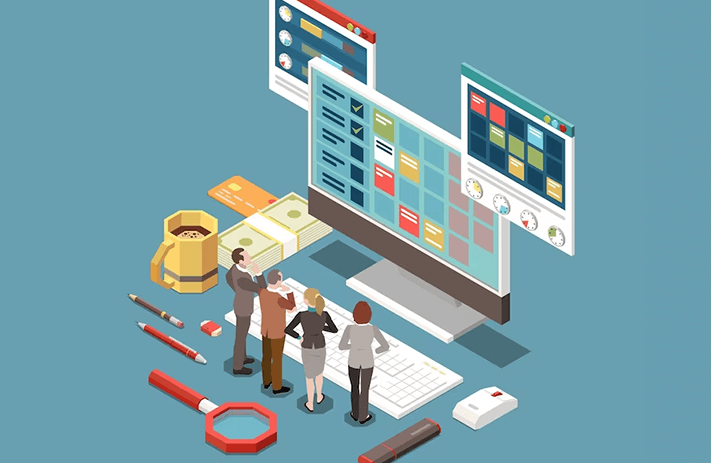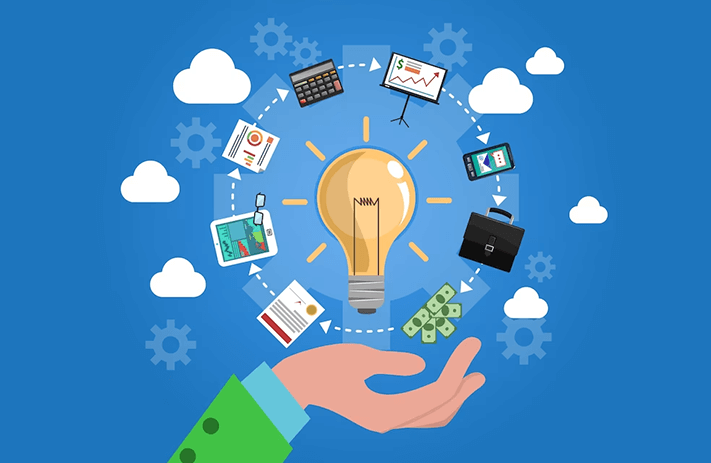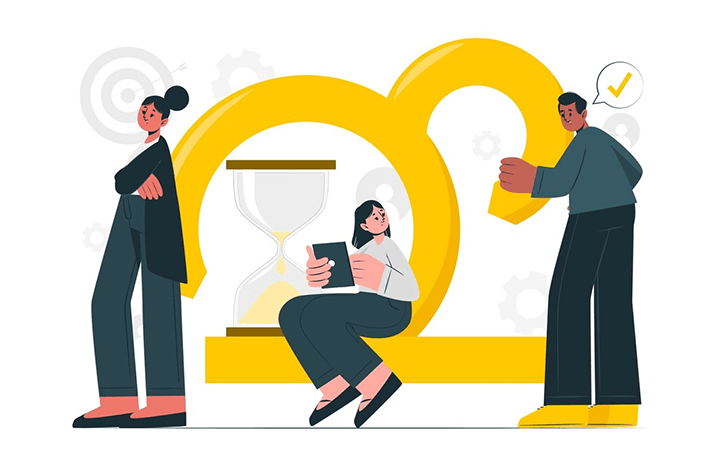 Agile Methodology
Has your team ever felt overwhelmed by the rigidity of conventional project management methods? Agile methodology might be the breath of fresh air you need. Originating from the software development world, Agile offers a flexible, iterative approach that values people, collaboration, and adaptability. In Agile, the values hold center stage, steering the way teams work …
Continue reading "The Beginners Guide to Agile Values and Principles"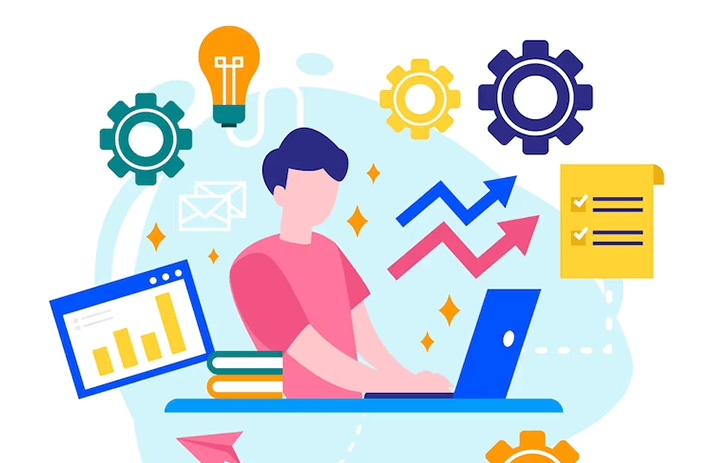 Project Management
Imagine standing at the helm of a project, steering it through the choppy waters of resource management, cost control, and tight deadlines. It's a thrilling adventure, but at times, you may feel like you're navigating uncharted territory. That's where Earned Value Management (EVM) comes to the rescue! EVM is a powerful compass that can guide …
Continue reading "The Project Manager's Essential Guide to Earned Value Management"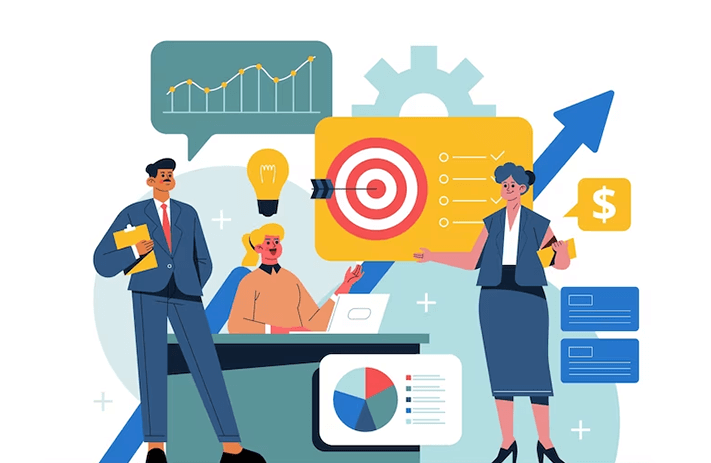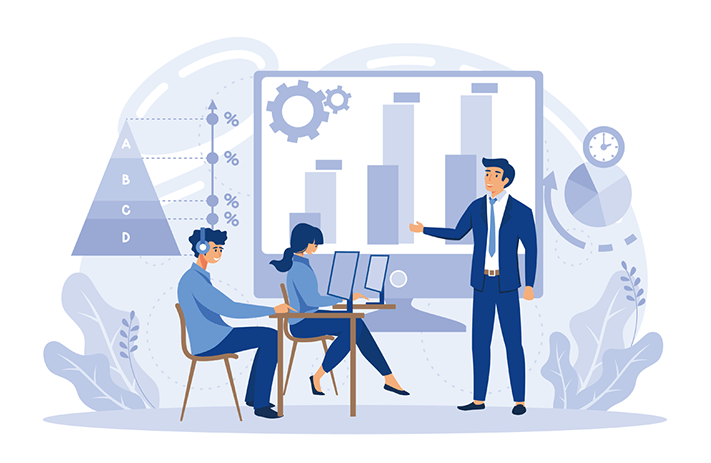 Business
Have you ever wondered how the most successful businesses maintain consistency and quality across their operations, regardless of size or industry? The secret lies in business process standardization. Creating a standardized process can create a smoother, more efficient workflow that keeps your employees on the same page. It leads to better communication and frictionless collaboration …
Continue reading "The Standardization Advantage: Transform Your Business Operations for Success"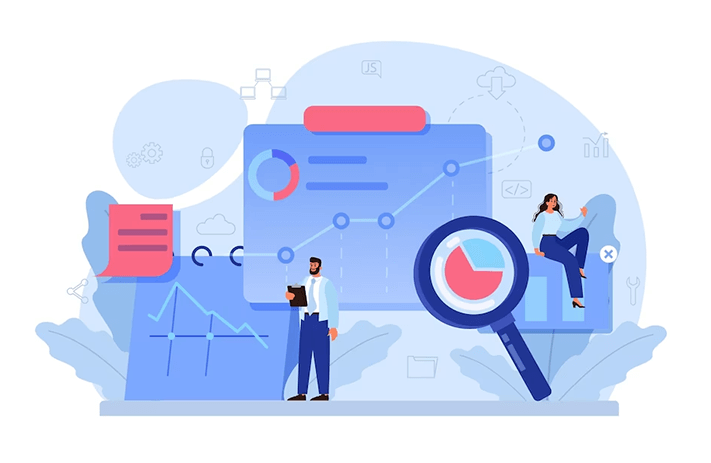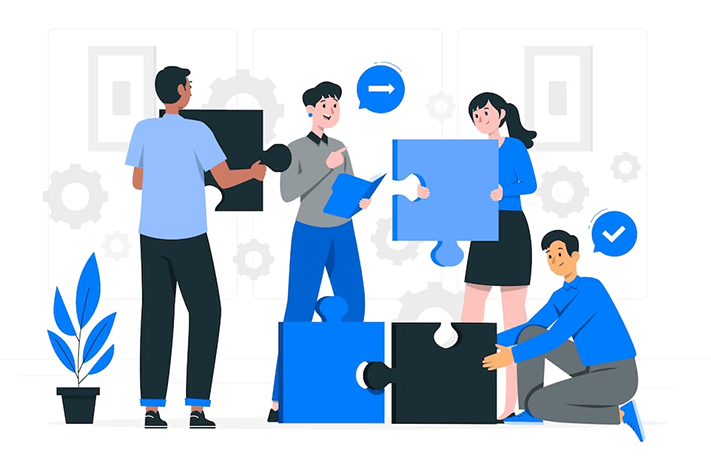 Project Management
The secret to a high-performing and cohesive team often lies in the clarity of purpose, well-defined roles, and strong communication. Team charters provide this foundation, creating a shared understanding of the team's objectives, expectations, and processes. A team charter serves as a roadmap for your team's journey, outlining each member's purpose, goals, roles, and responsibilities. …
Continue reading "Collaborate, Communicate, and Conquer: Mastering Team Charters for Optimal Performance"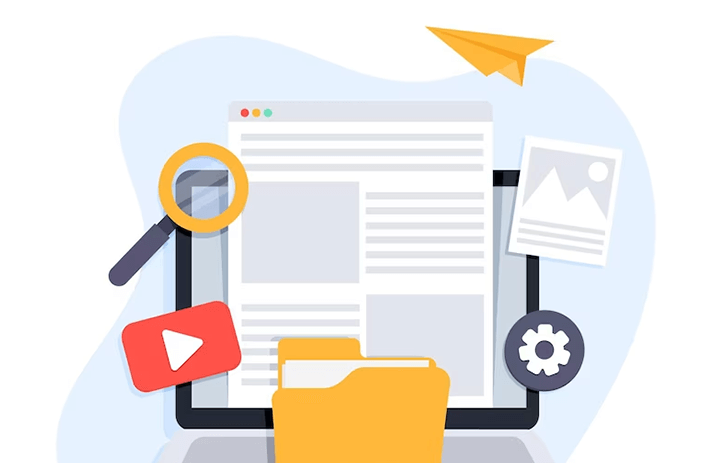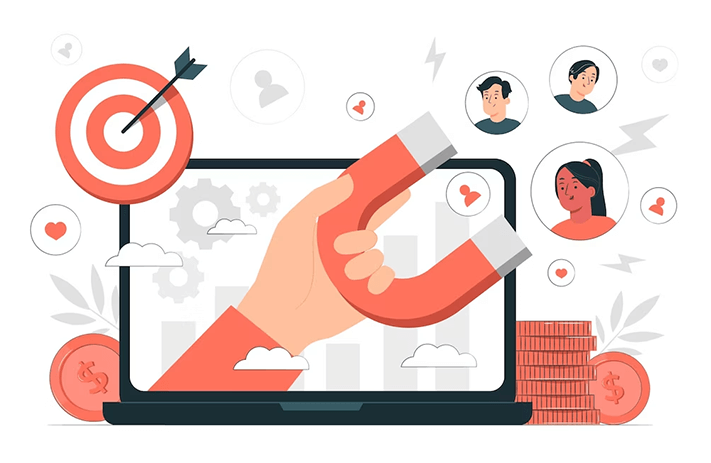 Marketing
As businesses vie for attention in an increasingly crowded marketplace, one thing remains clear: those that master the art of lead generation will rise above the competition. At its core, lead generation is about attracting potential customers and nurturing them toward a purchase decision. It's the fuel that powers business growth and ensures long-term success …
Continue reading "The Beginners Guide to the Different Types of Lead Generation"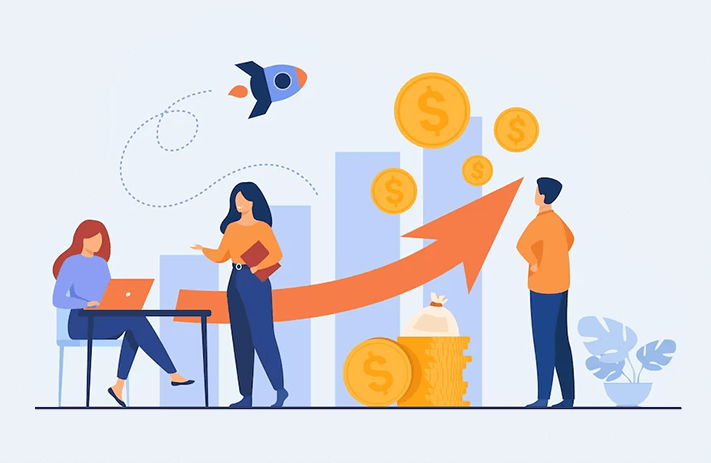 Marketing
Imagine you've spent countless hours crafting the perfect marketing campaign, but how do you know if it's truly effective? That's where revenue attribution comes into play. It's a powerful way to connect the dots between your marketing efforts and the revenue they generate. By looking at the customer journey and giving credit to the touchpoints …
Continue reading "Revenue Attribution: The Game-Changer Your Marketing Needs"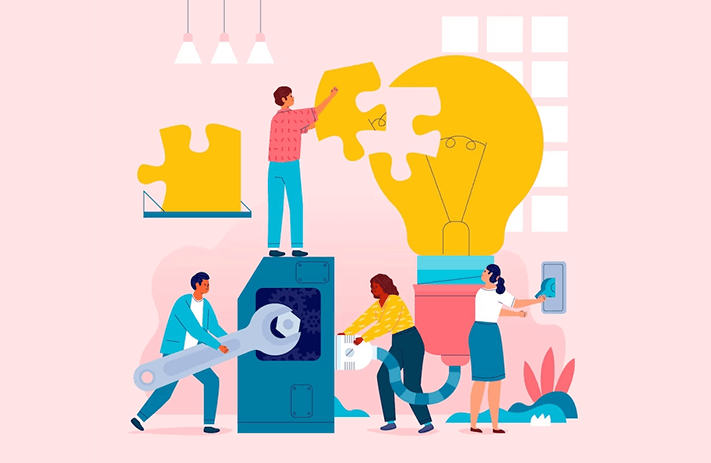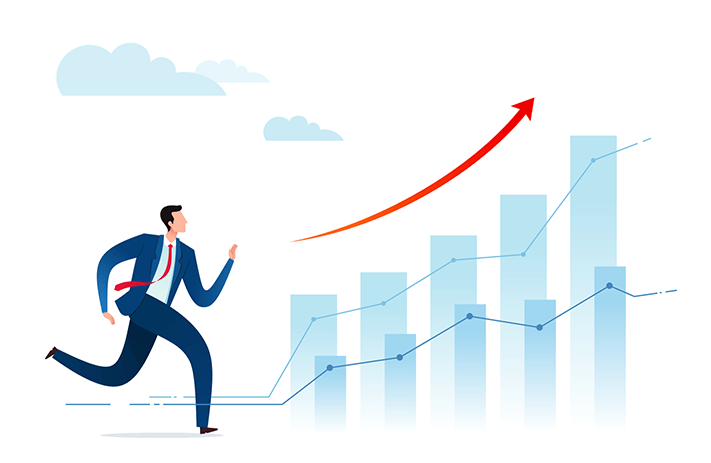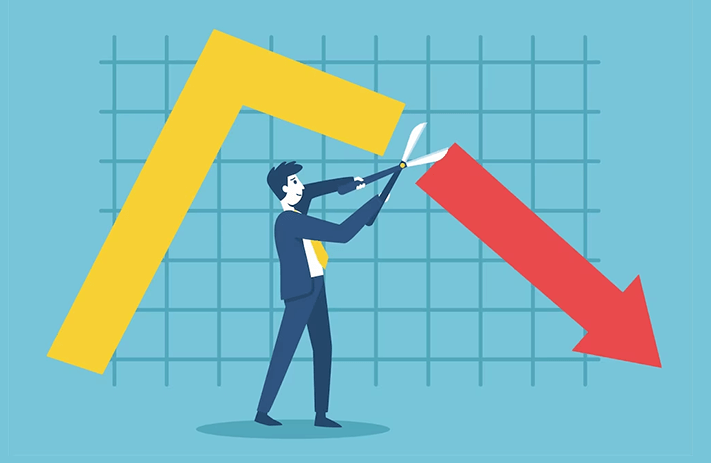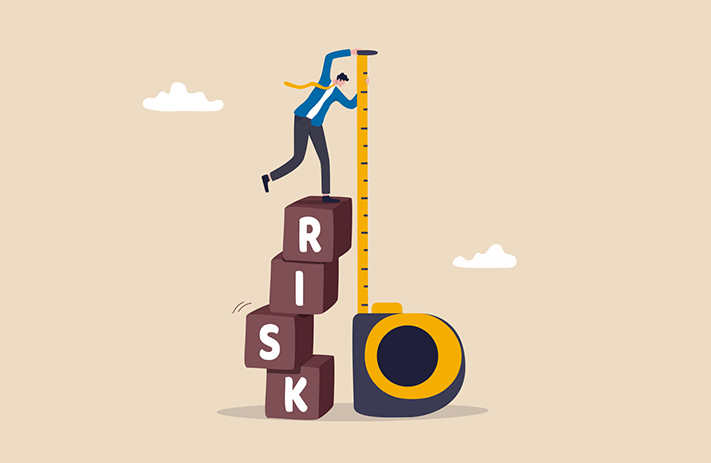 Business
Projects, by their very nature, involve a degree of uncertainty and inherent risks. Every business needs appropriate risk management in place to make sure projects not only meet their objectives but are also completed on time and within budget. Risk management empowers project managers to spot potential issues and roadblocks ahead of time, giving them …
Continue reading "Managing Risks in Business: A Guide for Entrepreneurs"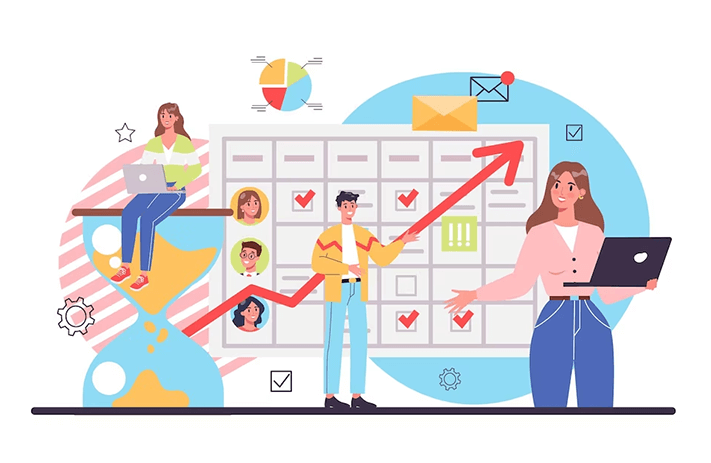 Project Management
Businesses thrive and survive off the back of effective project management. Success for companies of all sizes, from small to medium-sized enterprises (SMEs) to solo entrepreneurs, boils down to it. Often working with limited resources, tight budgets, and high stakes, finding the right balance between flexibility and control is crucial. That's where progressive elaboration comes …
Continue reading "Adapt and Refine: How Progressive Elaboration Can Benefit Your Business"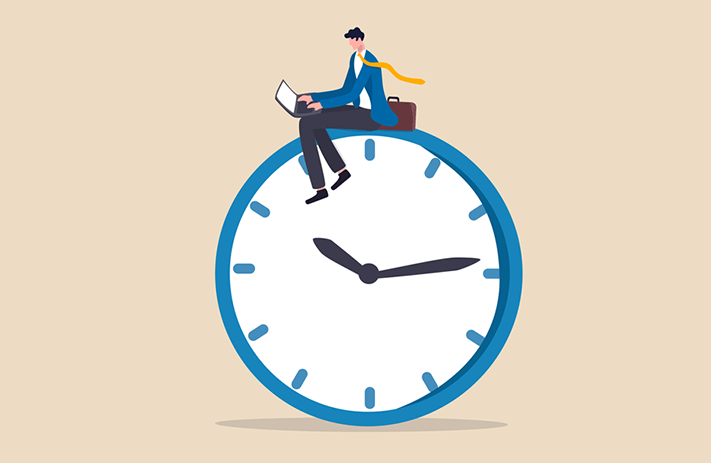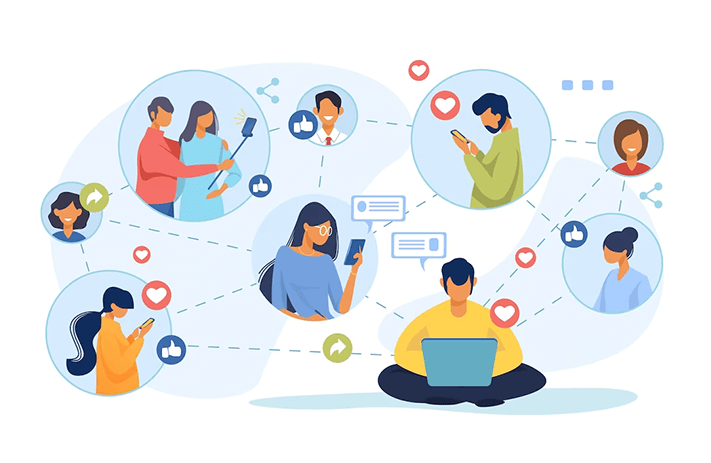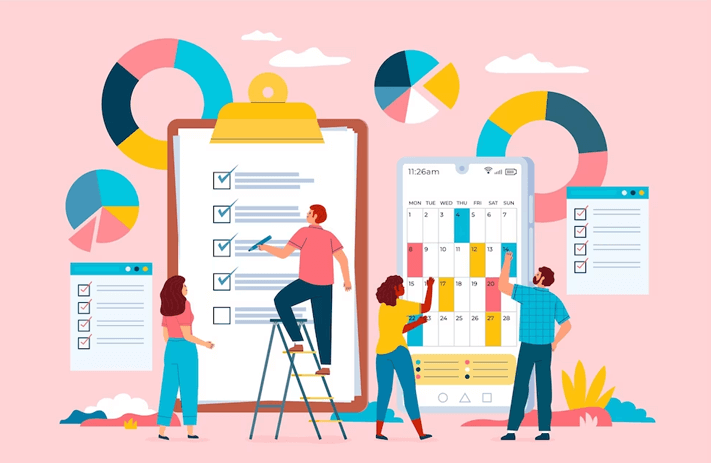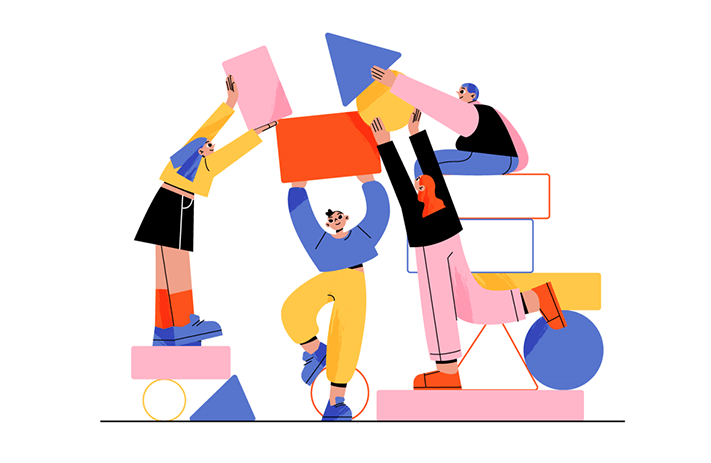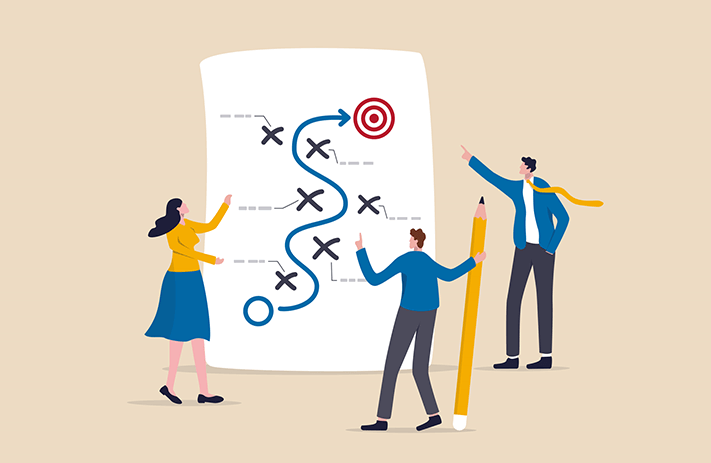 Project Management
Project management can be a real challenge, especially when you have a lot of tasks and team members to juggle. Trello has become a popular tool among businesses of all sizes for helping to popularize Kanban boards and because it's free to start using. It's easy to use and doesn't require any prolonged onboarding pain, …
Continue reading "Upgrade Your Workflow: The Best Trello Alternatives for 2023"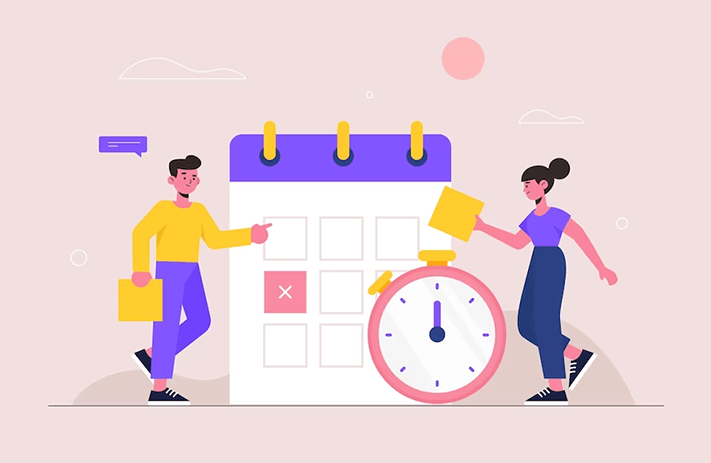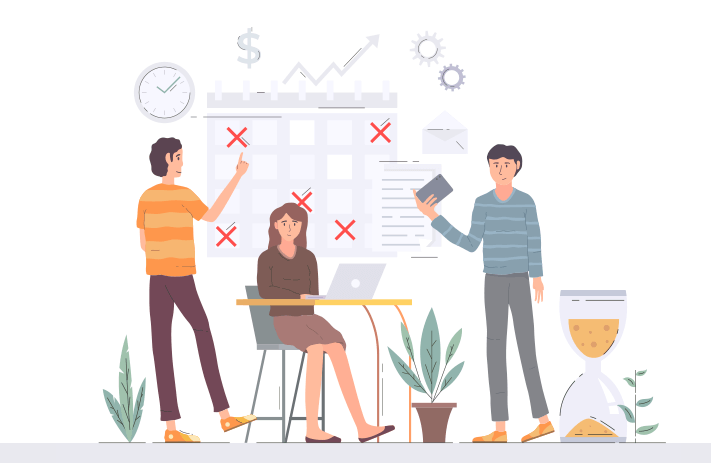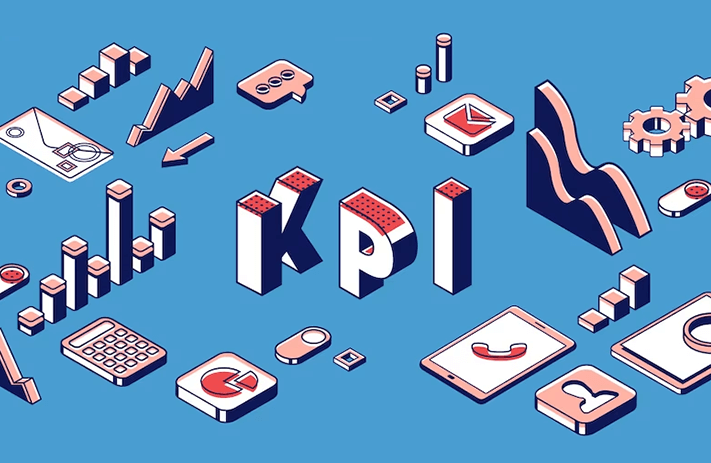 Project Management
Project portfolio management is a term that is often heard in the world of project management, but what does it actually mean? In short, portfolio management is the centralized management of all the projects your business is involved in. It allows for consideration of the bigger picture and optimizes and priorities based on return on …
Continue reading "The Benefits of Project Portfolio Management For Your Business"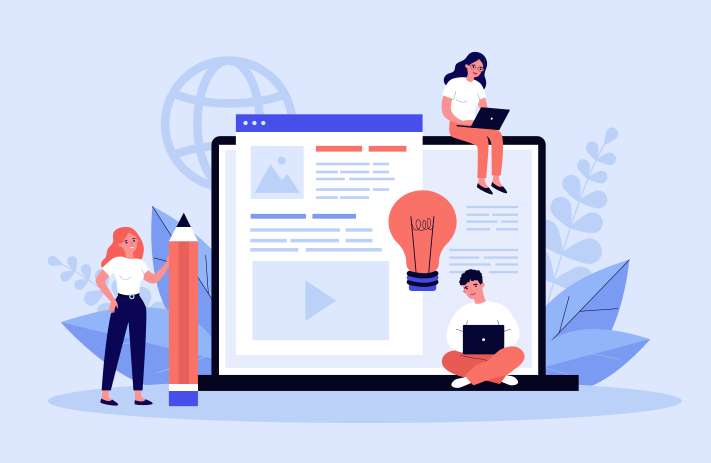 Project Management
If you're looking for project management tips, tricks, and how-to guides, you've come to the right place. The internet is packed with project management blogs that can teach you everything from the basics of project management to more advanced theories and methodologies. Finding a suitable mentor takes time as people have very different styles of …
Continue reading "The 30 Best Project Management Blogs on the Internet"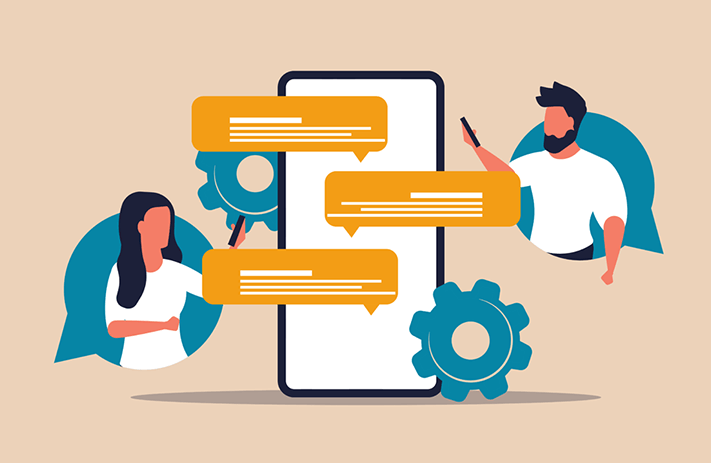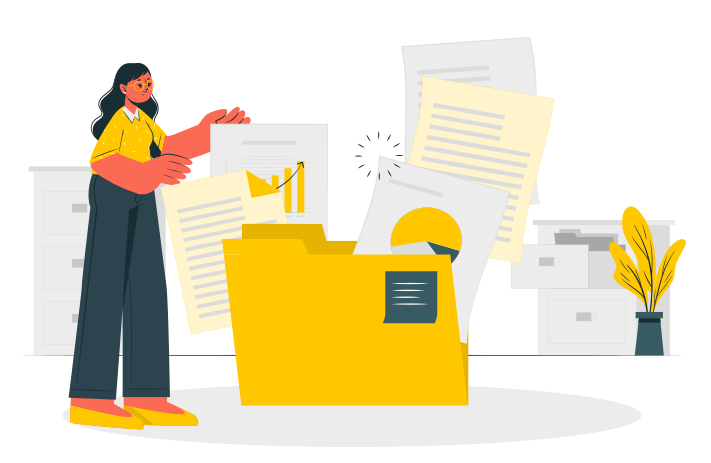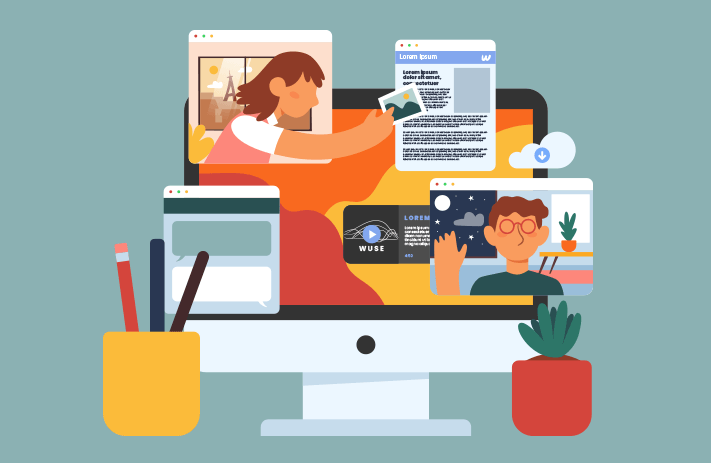 Remote Work
It seems like somebody is talking about working remotely everywhere you turn these days. And for a good reason – remote teams can have a lot of benefits for both employees and employers. But that doesn't mean that they're suitable for every business. From communication issues to cultural differences, there are many potential pitfalls that …
Continue reading "The Challenges of Remote Teams: Are They Right For You?"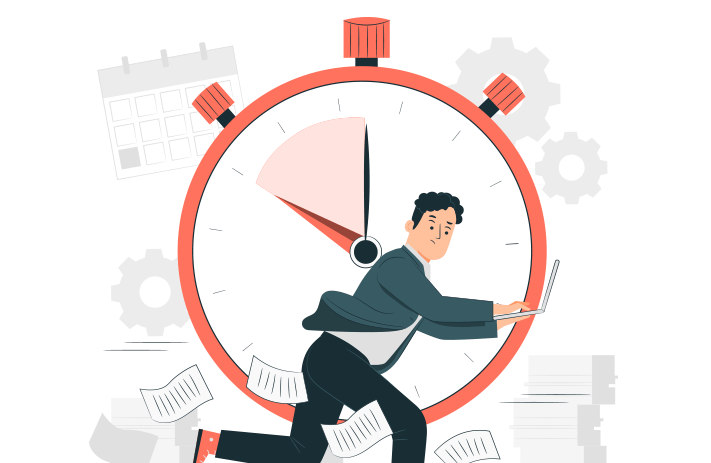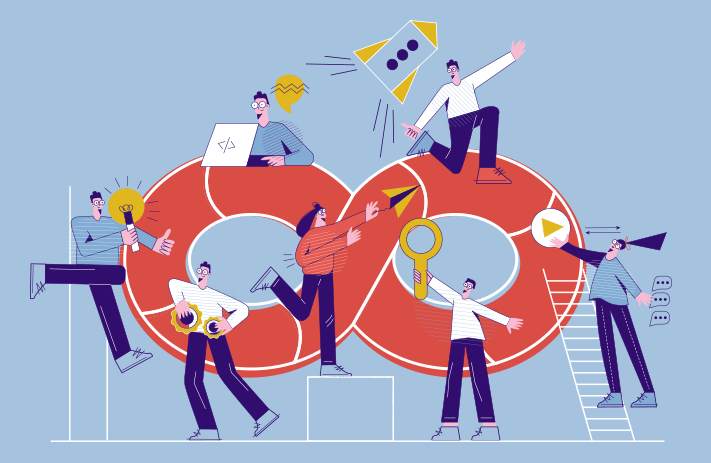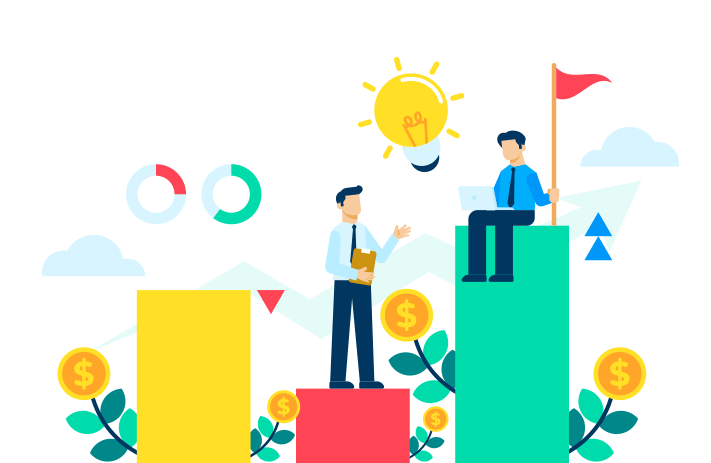 Management
Many things go into being a good boss. You need to be able to manage your team, give them direction, and set goals. But one of the most important aspects of being a good boss is supporting your employees. This means understanding that they are individuals with their own needs and not just cogs in …
Continue reading "12 Ways to Be a Good Boss and Support Your Employees"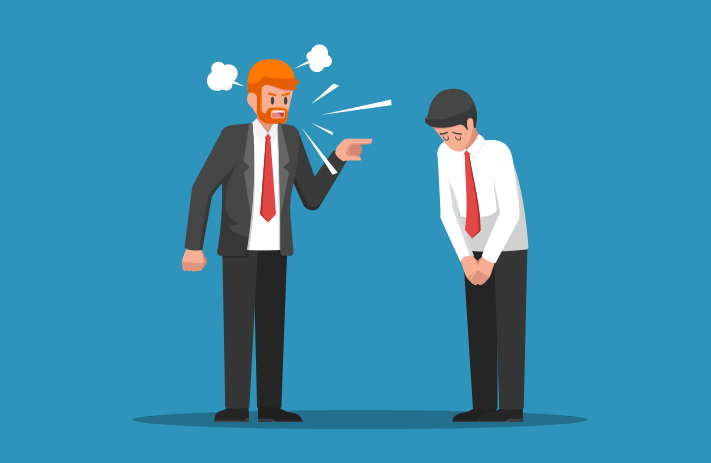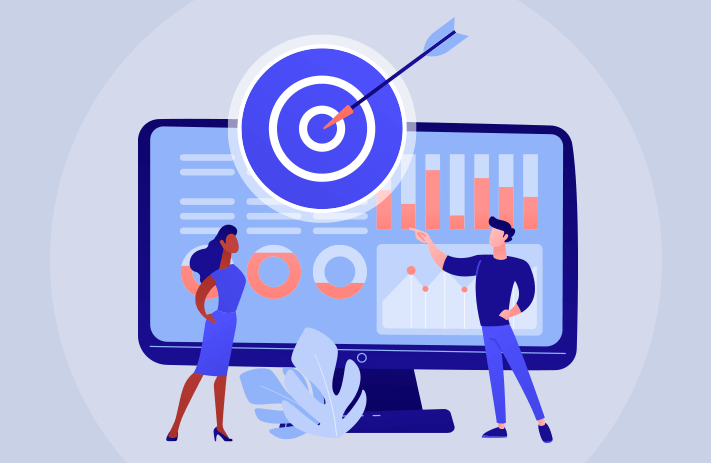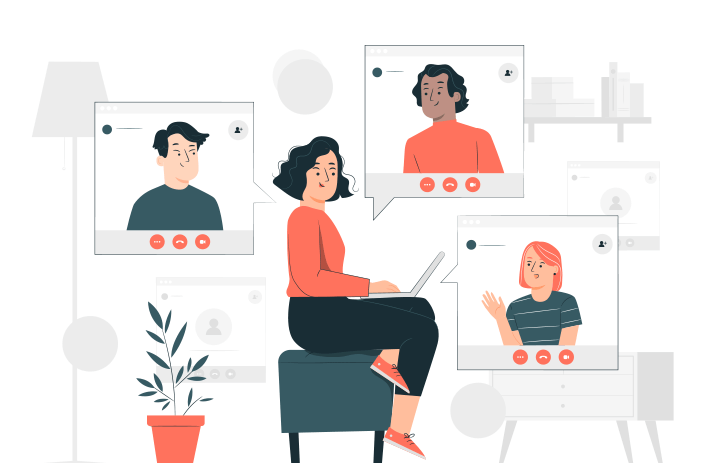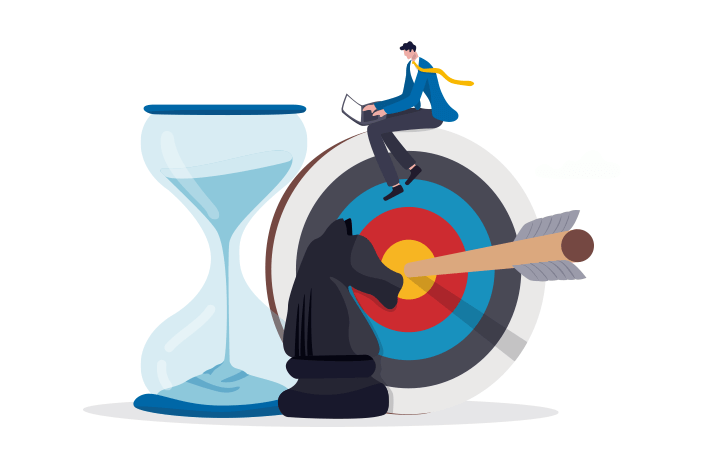 Project Management
Projects usually have a variety of tasks that need to be completed during development. Some tasks need to be completed in a specific order and one cannot start until the prior has been finalized. If delays start to build up it can prevent the deliverables from arriving on time. Every project has a critical path …
Continue reading "What Float Is in Project Management and Why It Matters"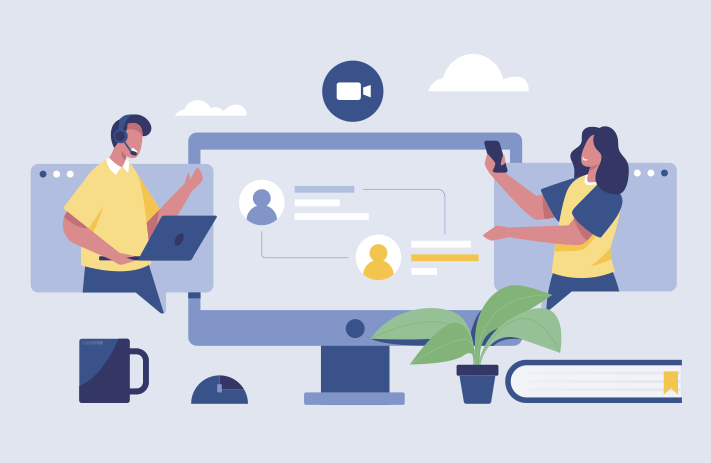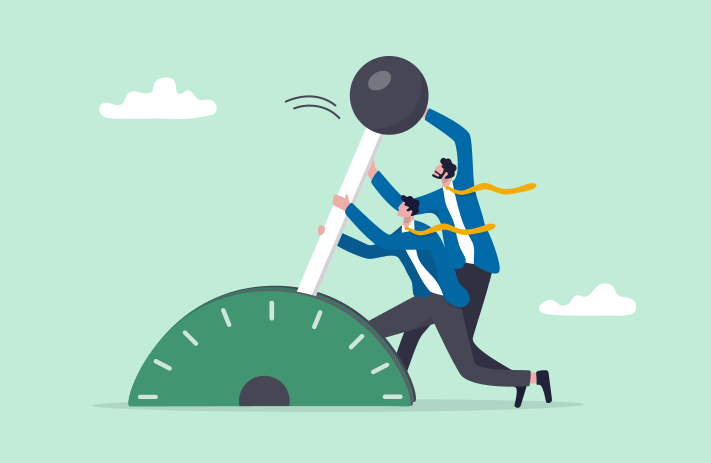 Project Management
Providing updates on progress is something every manager will need to do. It could be to appease the stakeholders or to make sure everything is staying on track. Whether you need to compile a report or present findings in a meeting, knowing the best measuring project performance techniques is a must-know for every project manager. …
Continue reading "7 Project Performance Measurement Methods for Your Business"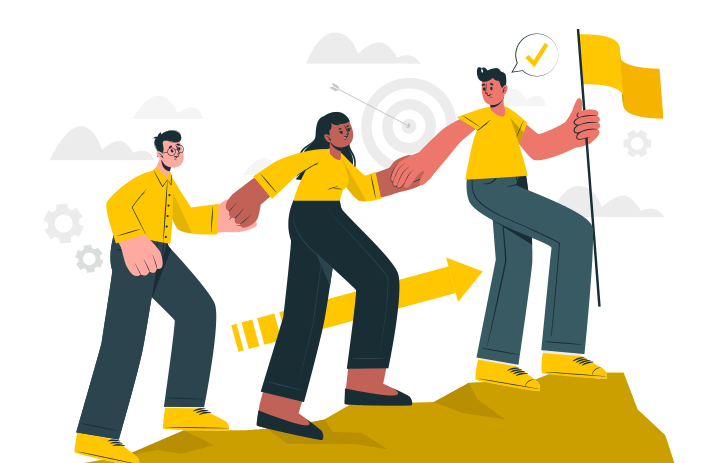 Team Building
Investment in team building should have a profound effect on your staff. There should be a deeper connection throughout the department and in return, it should boost productivity and your company's balance sheet. Stakeholders, managers, and investors should all be happy with the gains and the team will benefit from a more positive work environment. …
Continue reading "5 Methods of Measuring Team Building Success At Work"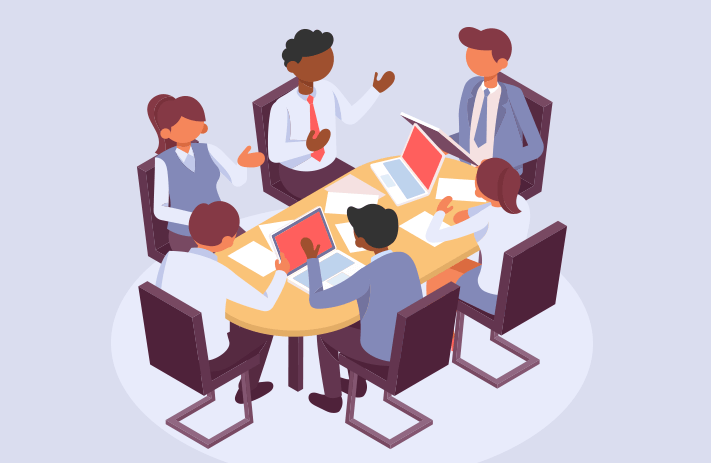 Best Practices
Today's meetings are frequent, lengthy, and keeping things on track can be hard for anyone to manage. Meetings are key to progress, whether you're trying to impress a client and win a contract or plan for your business's future. Without them, decisions don't get made and viewpoints aren't heard. Have you ever been in a …
Continue reading "Meetings Getting Derailed? Here's How to Keep Things on Track"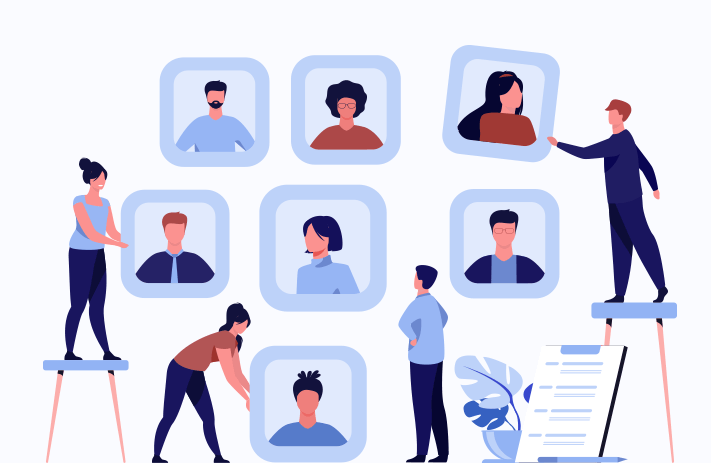 Management
How to be a manager is the same question as how to improve people management. A manager's job is just that, to manage, but it's also to support, cheer, organize, and prioritize. Every manager needs to have good people management skills and those who don't often get in the way of their own departments' progress. …
Continue reading "The Definitive Guide to Amazing People Management Skills"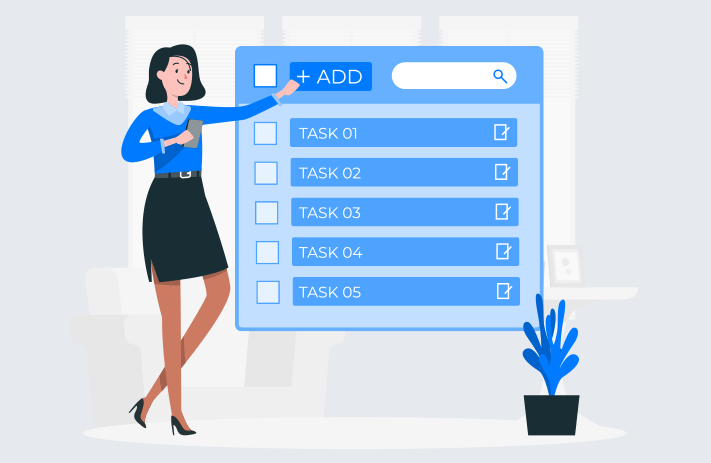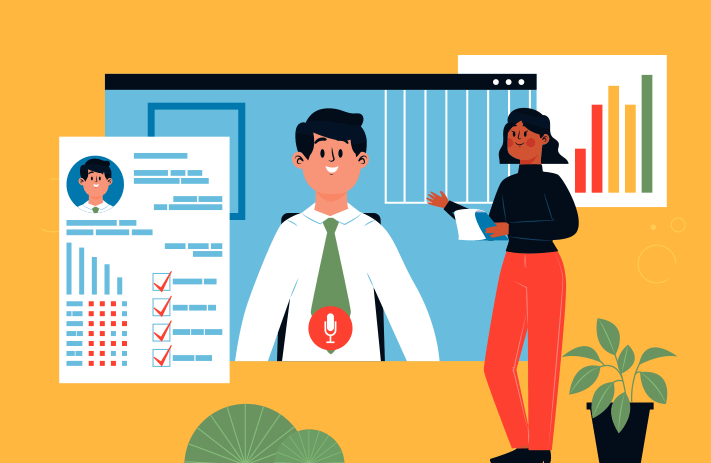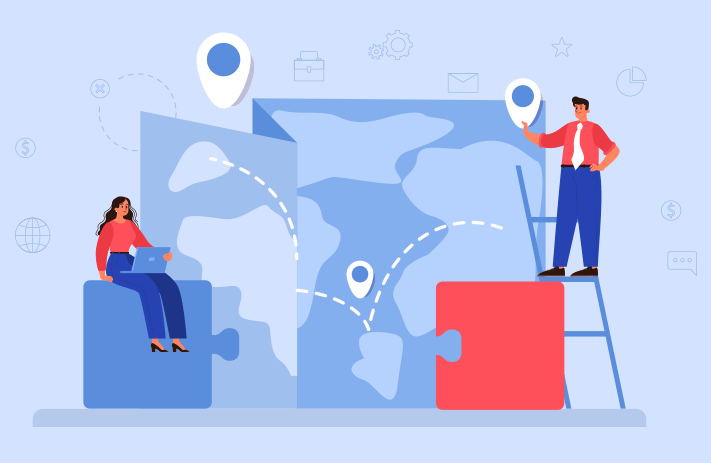 Outsourcing
So you've decided to outsource some work to a third party, but how do you make sure you get the results you're after? You need to find the perfect partner, someone who can follow your design but has the autonomy to work independently. How well they perform will have a direct effect on your business, …
Continue reading "7 Steps to Successful Outsourcing for Your Business"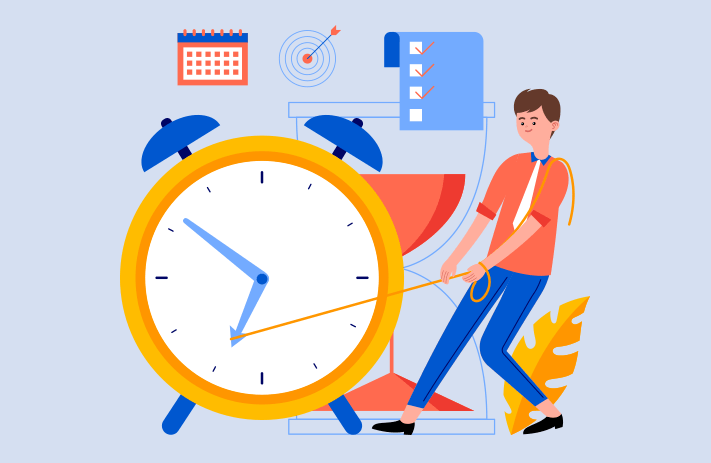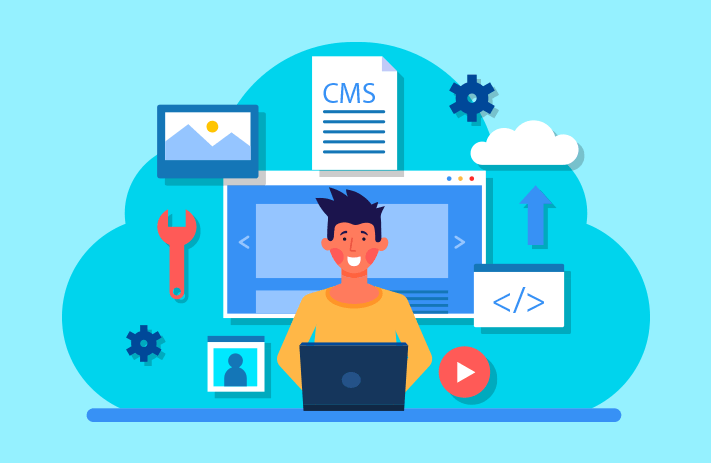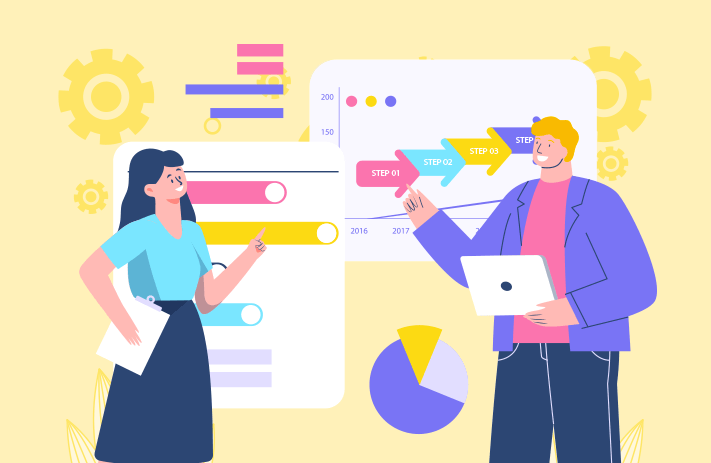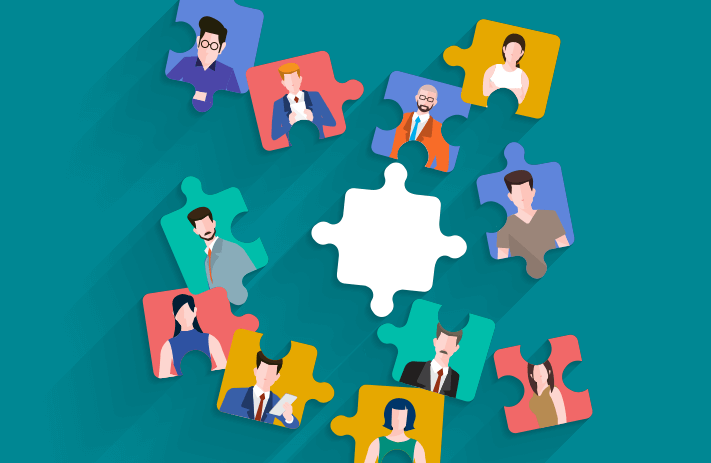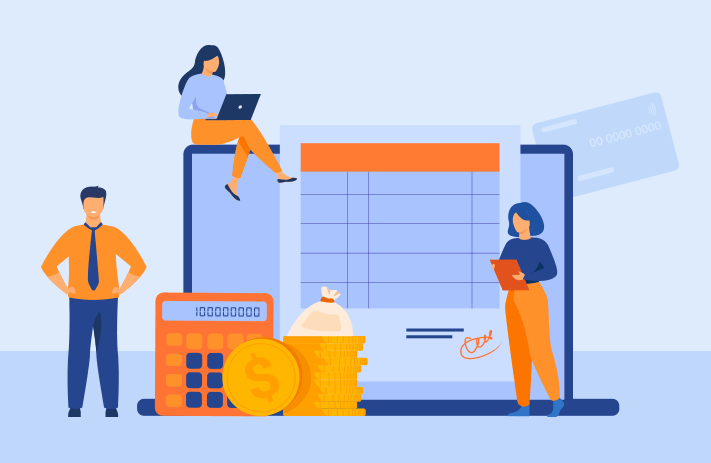 Project Management
Project managers need to prepare a baseline budget for approval early on during the process. It's an essential document that helps monitor projected and actual costs incurred during a project. Due to the focus on money, creating a baseline budget can be a daunting task but they are a great reference point at every stage …
Continue reading "Baseline Budget Development for Project Management"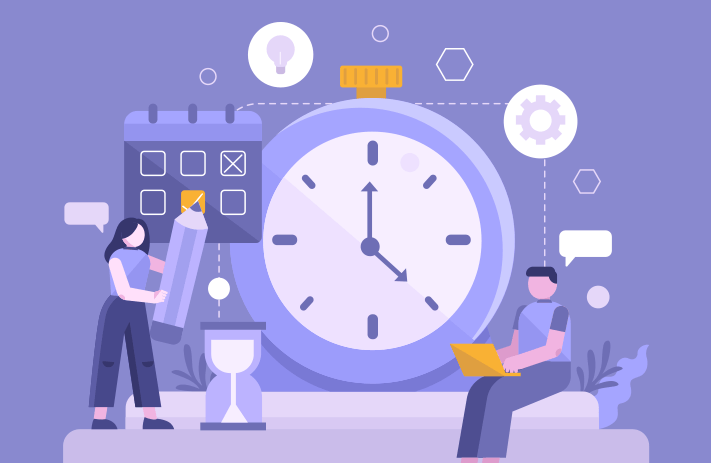 Project Management
The schedule is the beating heart of every project. All project managers know how to make one but sometimes you need to do things quicker without reducing the scope of the project. It's a good idea for PMs to know some schedule compression techniques. You and your team may be able to shave off days, …
Continue reading "5 Simple Methods for Shortening a Project Schedule"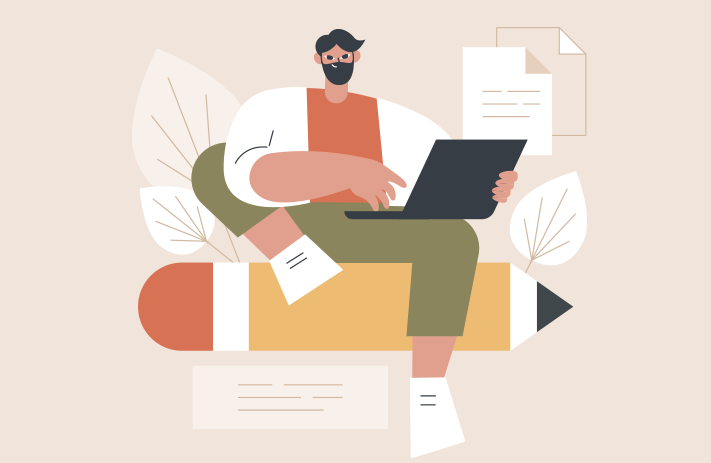 Best Practices
The allure of creating a paperless environment in the workplace is too hard to resist. Relying on paper is outdated and has a negative impact on operations as well as contributing to deforestation and global warming. Companies need to adapt to digital to stay competitive and agile. Its effects can be felt throughout the business …
Continue reading "8 Steps to Go Paperless in the Workplace Today"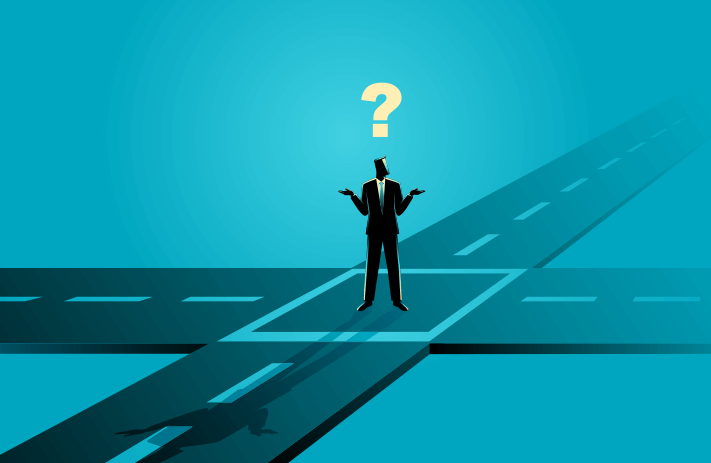 Project Management
Making strategic business decisions can be a hard job for just one person. Sometimes it's necessary to get the viewpoints of other people to ensure you're making the right choices for your business. That's the key principle behind consultative decision making. Ultimately, one person will retain the final say but before any decisions are reached, …
Continue reading "The Pros and Cons of Consultative Decision Making Style"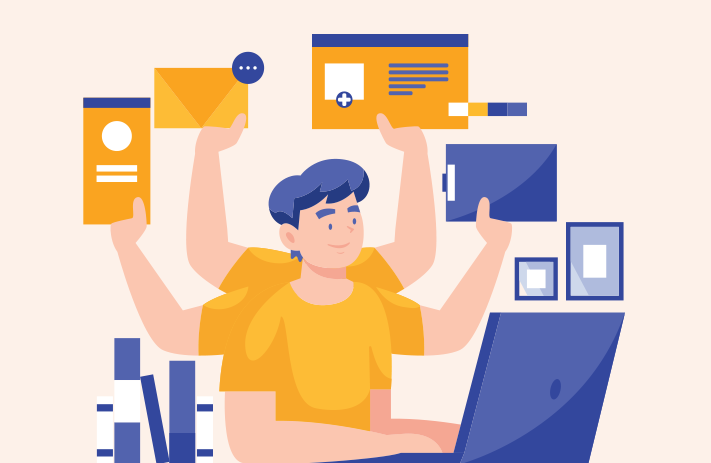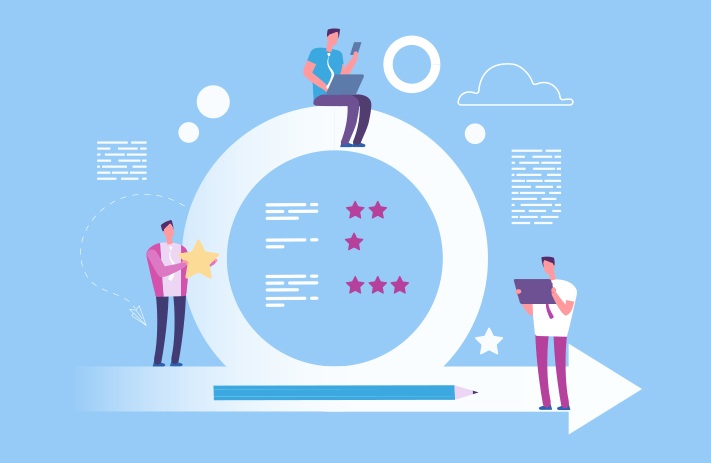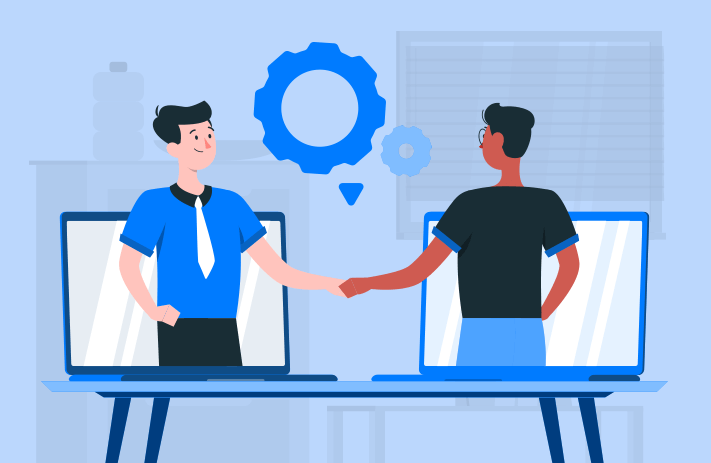 Project Management
Collaboration is easier and more effective than it's ever been. Advances in technology means we can keep in contact and work together online instantaneously. Someone in America can work in tandem with their colleague in Germany in real time so projects can progress smoothly. If you want to take advantage of modern technologies so your …
Continue reading "7 Benefits of Using Online Collaboration Tools"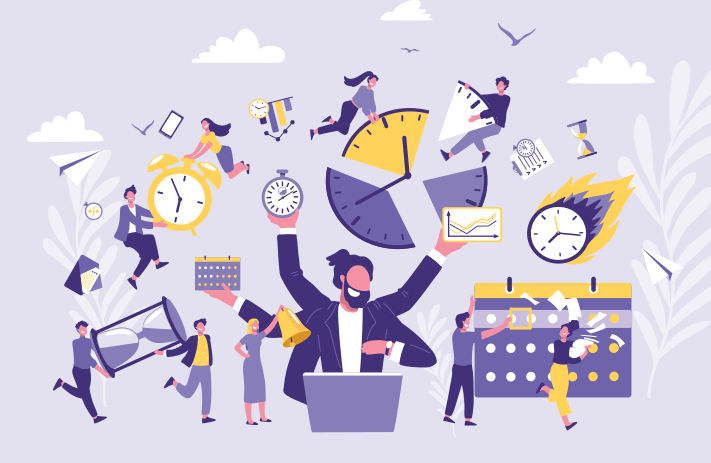 Productivity
Cooperative multitasking is a technique where two or more software applications will share the same resources of a common host processor. This method will queue tasks and attempt to allocate resources between them periodically. Only one task can run at a time and the program must yield control before the next task can run. This …
Continue reading "7 Advantages of Cooperative Multitasking (And 4 Disadvantages)"
Business
Have you been thinking about creating your own thing? A business with you at its head so you can finally be your own boss. For many people, this is just a dream but if you're laser-focused on making it a reality, this article is for you. Deciding you want to be the boss isn't enough …
Continue reading "The Simple Guide to Choosing A Great Startup Idea"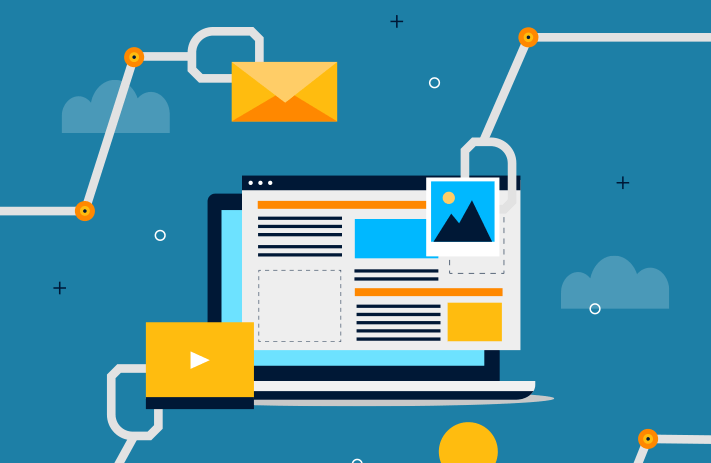 Productivity
Nobody enjoys manual work. Teams would rather be working on high-value tasks instead of busywork. Things like data collection, data entry, and scrolling through emails can take up a lot of time and drain your employee's motivation. A good team leader will want to look for ways to reduce time spent on manual work to …
Continue reading "4 Ways to Reduce Manual Work in Your Business"
Business
Starting out on your own as an entrepreneur or creating your first business can be confusing and a little scary. Luckily there are thousands of resources available online to help you sail the ship. Finding the right information can be tough, particularly when there are millions of blog posts being uploaded to the internet every …
Continue reading "25 Best Business Blogs to Help You Crush Online Marketing"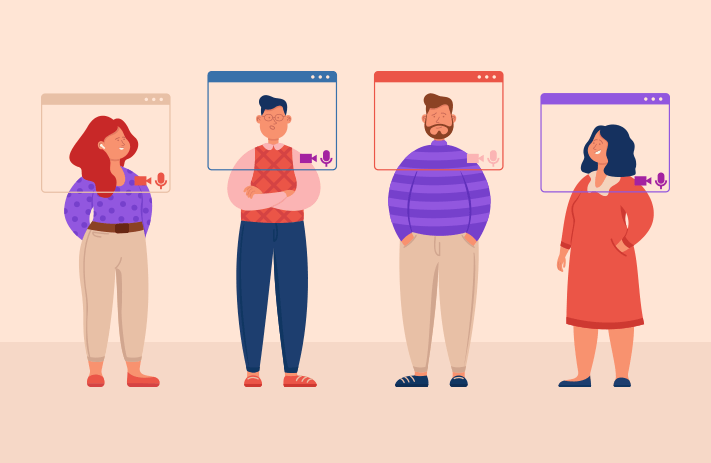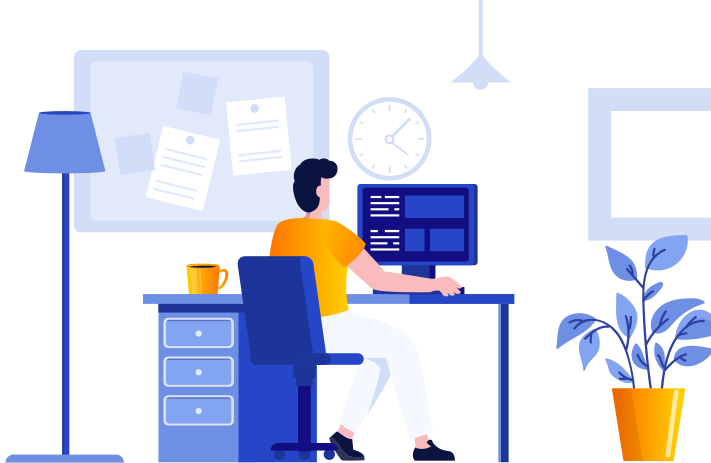 Management
Striking out on your own as an entrepreneur or building your own business is stressful. It's a work in progress and always will be. To make the most out of your growth, you'll need to implement an effective daily work management protocol. Daily work management is the process where business leaders break down their management …
Continue reading "A Simple Guide to Daily Work Management Steps"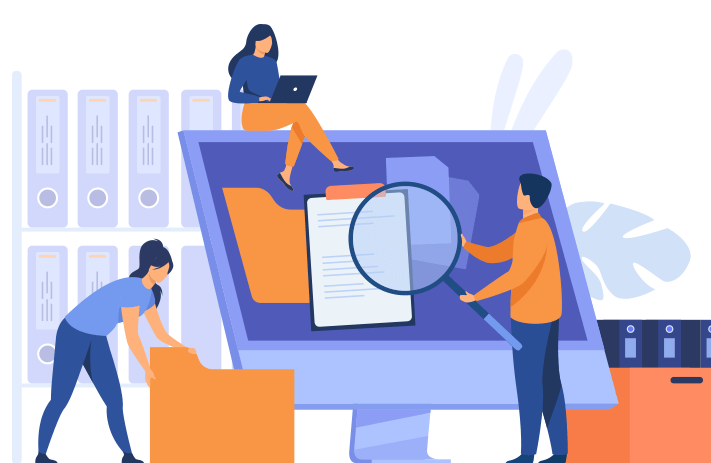 Project Management
Is your business set up for maximum productivity and free of anything that could cause you stress or anxiety? If you can honestly answer yes, then this article isn't for you. However, if you're answer is no, that's okay. There are plenty of things you can do to help organize your business for success. Disorganization …
Continue reading "8 Powerful Tips to Help You With Organizing Your Business"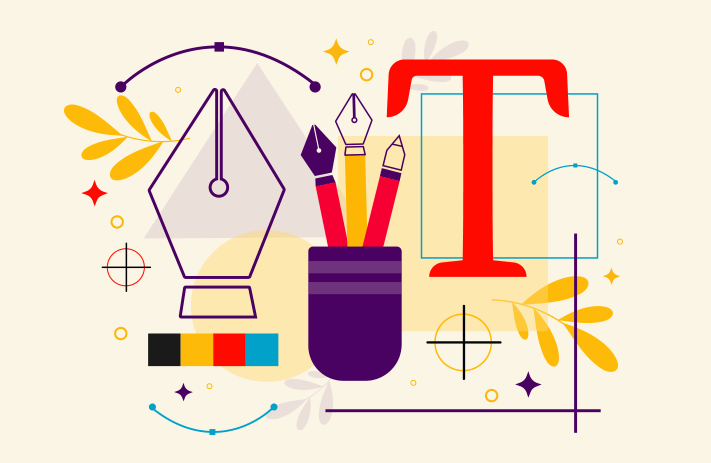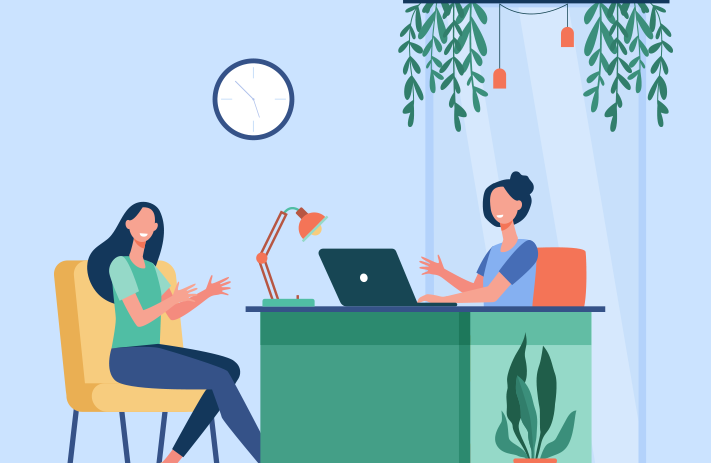 Culture
Meetings that don't have a proper agenda can be a big waste of time. People forget things and valuable company time is wasted when you're trying to recall what you wanted to talk about. A meeting agenda removes all the pressure of trying to think of something on the spot. What's even better is that …
Continue reading "How to Plan a Productive One-on-One Meeting Agenda"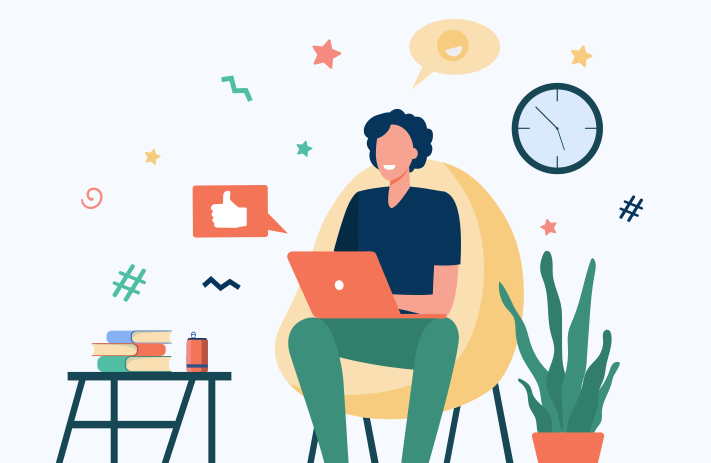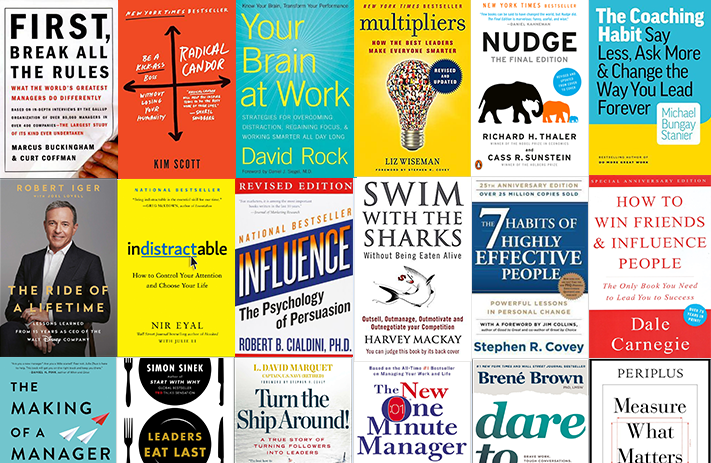 Project Management
Highly effective leaders read highly effective books, right? Even natural-born leaders need help and guidance to get maximum results from themselves and their team. Have you ever had a bad boss? Someone whose so out of synchronicity with the members of the team. Or a boss who can't separate themselves from the situation in order …
Continue reading "20 Management Books Every Great Leader Should Read"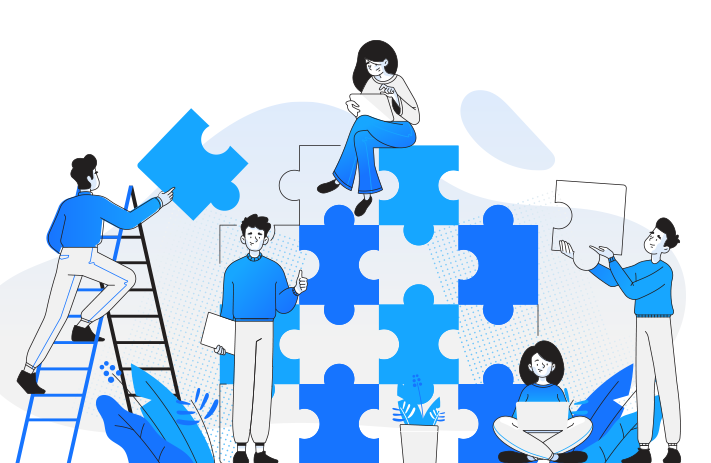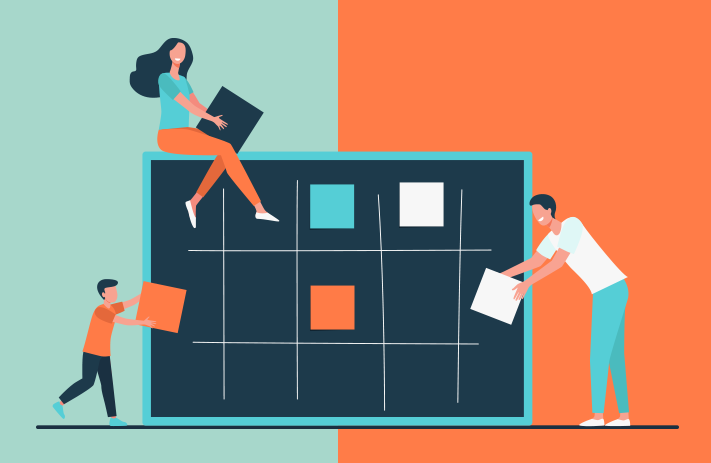 Management
Meetings are an important way for teams to share necessary information. It's the backbone of project management and helps to keep things progressing smoothly. Scrum meetings are considered to be a great way to collect information and gain feedback from development, management, and stakeholders. These types of meetings are held often and are face-to-face meetings …
Continue reading "The Beginners Guide to Scrum Meetings and Best Practices"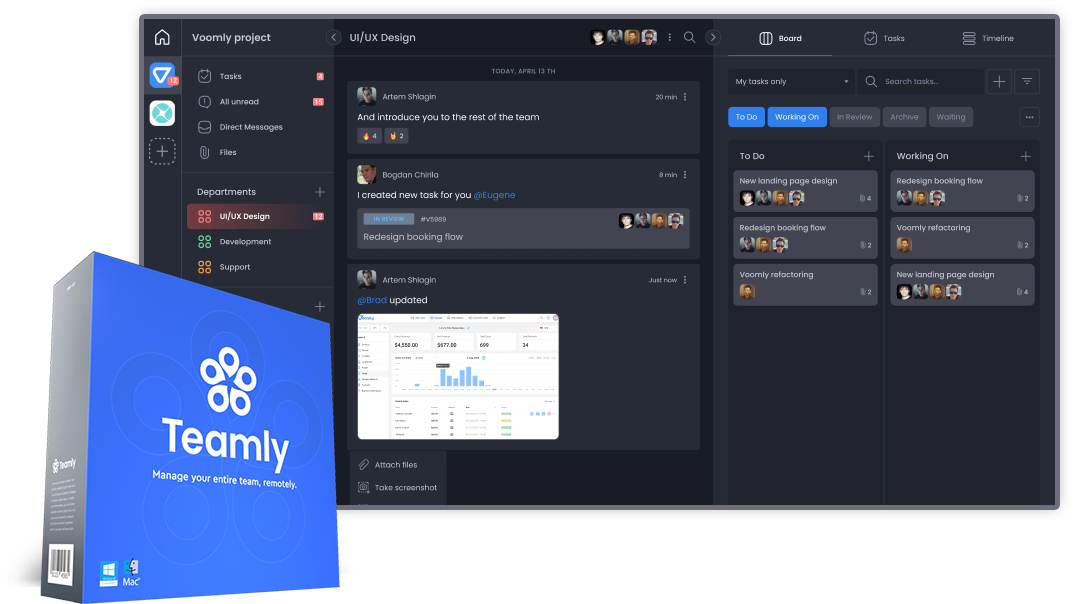 Teamly is everywhere you need it to be. Desktop download or web browser or IOS/Android app. Take your pick.
Get Teamly for FREE by clicking below.
No credit card required. Completely free
Get Teamly For FREE
PC and Mac compatible
Chat with your team in real-time
Create tasks and workflows with ease
Screen cam video recording, audio messages and more
Track and monitor employee time worked
Teamly puts everything in one place, so you can start and finish projects quickly and efficiently.