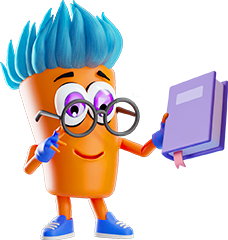 The Definitive Guide to Hiring Remote Employees (and How to Find Them)
Struggling to find the right person locally for your vacancy? Or maybe you don't have the resources to hire another full-time employee. Projects of all sizes can be outsourced to cut costs and ensure you get the best person for the job. Hiring a remote employee works slightly differently from traditional employment, but it isn't that tricky to work out.
The worldwide talent pool means you'll be able to find a good fit that comes in at your budget. You can fill any number of positions remotely including one-off projects, temporary roles, and full-time opportunities. Understanding how the remote process works and what expectations to have are key to successful collaboration.
In this article, we'll talk you through everything you need to know about how to hire remote employees. Including, where to look, what to include in the job description, and what kind of roles are perfect for remote work.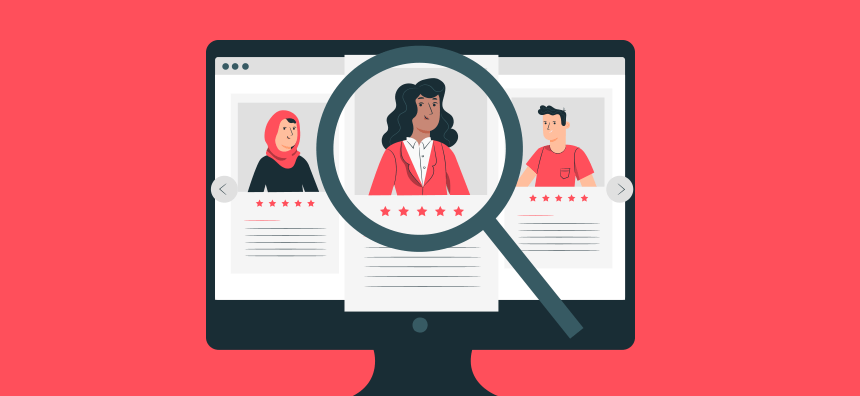 What Are the Benefits of Hiring a Remote Employee
Undecided if hiring remotely is the right option for you? That's understandable if you've never done it before, or you've had a bad experience. Many companies have successful remote teams and they reap the benefits of doing so. Let us tell you why hiring a freelancer could be the right decision for your business.
Cost-saving
There are various ways that remote employees save you money. Firstly you can hire cheaper labor than you can locally. Overheads are decreased since you don't have to buy equipment or office space. Sicknesses will decrease and you'll be able to make savings on your energy bills.
Wider talent pool
There are millions of talented people in the international talent pool which means finding someone qualified will be a piece of cake. Not only does this mean you can find people for a fraction of the price but you'll find people with a wide range of experiences they can bring to the role.
Environmental benefits
Even the earth can benefit from your business hiring remote employees. Your carbon footprint is decreased as your employees don't need to commute to work. Environmentally conscious employers should consider transitioning their team to remote working if that's possible.
Productivity increases
Productivity gets a boost from remote workers. In fact, remote workers are more likely to stay and work overtime if you need it. Working from home eliminates office-based distractions, and if you can allow flexible hours, people can work at the best time for them. Not everyone is suited to the 9-5 lifestyle Henry Ford popularised in the 1920s.
Less employee turnover
Remote working has led to a reduction in employee turnover so if you're hiring for full-time opportunities, your people are going to stick around longer. The simple truth is most people like working from home because it saves them money and eliminates their commute. Reducing the commute is a leading cause of people leaving their jobs.
Hands-off management
Remote workers need more autonomy to do their work, managers aren't physically there to check in on things. Managers of remote teams need to trust their employees and focus on output rather than how they got there. It creates a nicer atmosphere for workers and frees managers up to focus on more important work, safe in the knowledge that the work will be done.
Advantages for remote workers
Offering flexible and remote working can be really beneficial for your staff. It saves them money on travel, food, and other random office expenses. Time saved on the commute means your people can spend more time with their loved ones. Depending on your needs you can offer them more flexibility such as the hours they work and the location they work from.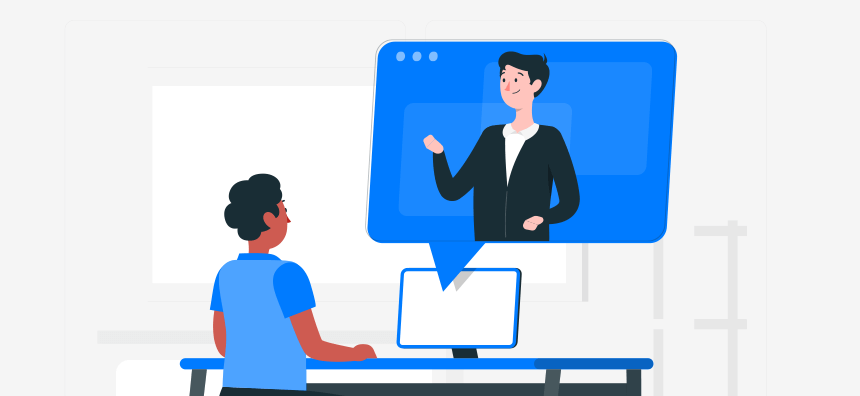 What Are the Challenges of Hiring Remote Workers?
While we've listed many advantages to hiring remote employees, it's not all smooth sailing. There are a few challenges that come with the territory.
Communication can be difficult
Since you're not in an office together, communication becomes more difficult. You need to have systems in place for reporting progress, sharing files, and getting feedback. Setting up regular video chats or using project management software will help make sure everyone is on the same page.
Coordination can be tough
If tasks aren't well coordinated then things can quickly fall apart when working remotely. This means dividing work into manageable chunks with specific deadlines and making sure everyone is aware of what they need to do and when they need to do it.
Lack of team morale
If remote workers feel isolated or unsupported, their work can suffer and so will team morale. This is why employers need to be proactive in creating a sense of community among remote workers. Encouraging social interaction through video chats, Slack groups, or even office lunches can help.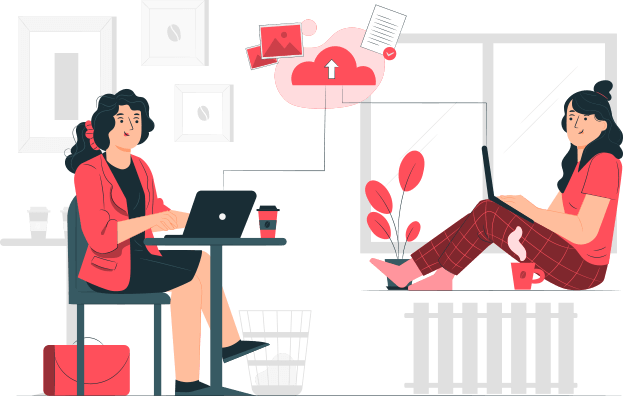 Prepare Your Business for Remote Workers
Before you dive straight into it and expand your team you should learn how to effectively hire and manage remote employees. You may need to adjust the systems and processes that are already in place. Educate yourself on how remote workers differ from traditional employees and what expectations both parties should have.
Here is everything you should know about how to hire a remote worker before you start the recruitment phase.
Know exactly what you want
If you don't know what you want, you're going to struggle to ask for it, and people won't know whether they fit your needs or not. As you would with any job, make sure the roles and responsibilities have been fully considered. Hiring remote workers means you need to give them autonomy to work on things.
This can be done well if they have clear guidance from you as their employer. You should include details about the software you expect them to use and the processes you need to follow whether set out by law or your business practices.
Make a list of skills you need your remote employee to have
Just like a typical job advert, you need to include a comprehensive list of skills you want prospective candidates to have. Make sure to include soft skills such as the ability to work alone, self-awareness, good communication, and initiative.
You'll likely want to spend less time training someone up remotely if you're hiring for one-off or temporary projects. As long as you clearly communicate the hard skills you're looking for you should receive applications from suitable employees.
Understand how freelancers and remote jobs differ from an in-house employee
Freelancers and remote employees often have different goals when compared to in-house staff. They may want more flexibility with hours, working from multiple locations, or taking on a wider range of work.
If you're looking for someone to commit long-term then it might be best to look for an in-house employee. They're likely to want the stability of a permanent job, with set hours and a regular salary.
Remote workers have more autonomy than traditional workers, they value the opportunity to have more say on the work they take on. Freelancers are well within their rights to turn down work they don't want and often work for multiple clients.
Learn to let go of the reins a little
You need to be prepared to trust the people you hire because you aren't going to be there to oversee everything. This is a good thing for managers because it gives you more of your time back to work on other things. However, for those who are used to being in control, it may take some getting used.
Freelancers have chosen this kind of career because they prefer to retain an element of control over their work. If you're partnering with established freelancers, they will have their own way of doing things and may not work well adhering strictly to what you want.
Hiring a full-time remote employee is different, as you're signing them on as a permanent member of the team. While you should train them the way you want, you will still need to exercise trust with people working from home.
Document your processes so your new staff can work to your specification
Some processes are not flexible and any prospective employees will need to learn your way of doing things. No matter how good someone is, they won't be able to hit the ground running if you don't have a process document for them.
If you already have processes in place, it should be easy enough to convert these into a format that can be sent to remote employees. If not, take the time to write out clear instructions on what is expected of them and how they need to do their work.
Find someone whose experience and rates align with your needs
When looking for a remote employee, you need to find someone whose skills and experience align with your needs. You don't want to onboard someone who can't operate at the same level as you. The most experienced people will cost the most, so it's important to make sure you're getting good value for money.
Answer these questions before publishing your job advert:
Do you need someone to work in your time zone?
Are there going to be meetings?
What are your minimum and maximum hours?
How much do you want to pay?
What is the going rate for this service?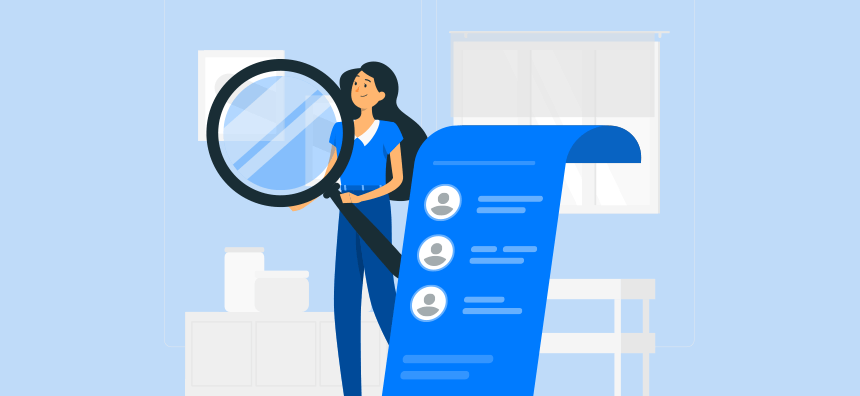 Rework Your Hiring Process
Hiring a remote employee can be a lot quicker than hiring traditionally. You may need to tweak your hiring process to take advantage of things.
Use video interviewing software such as Skype or Zoom which are great tools for assessing whether someone will fit well into your business culture. You can get an idea of how they communicate and how they deal with problems.
It also allows you to see whether they would be a good cultural fit without having to meet them in person. This is especially useful if you're hiring remotely for the first time.
It may be worth including a personality test to ensure they have the right soft skills. A test such as the Myers-Briggs can help you to determine whether they will be a good cultural fit.
After you put your job ad up, ask prospective job seekers to send over evidence of their experience. This can be anything from a portfolio to links to their previous work.
As part of the application process include relevant questions that can help to demonstrate the candidate's competency. Make sure they are business, role, and person-specific so you can get a good idea of their professional experiences.
Include a paid trial period to limit costs incurred by underperforming job seekers. This will also help you to determine whether the employee is a good fit for your company. You'll be able to easily identify who can or cannot perform at the expected levels.
Quick tip: In your job advert ask applicants to include a 'key phrase' in their application to show that they have read and understood your opening.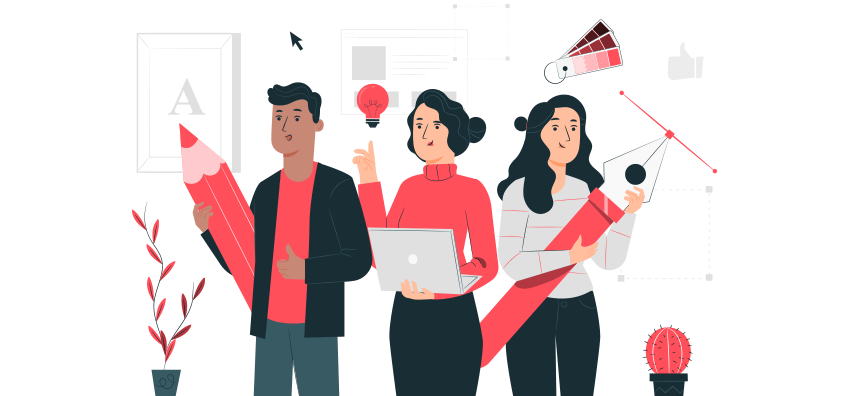 Common Jobs You Can Hire for Remotely
There are plenty of roles that can be done remotely. Being able to access the freelance market is a good way to keep costs down and find someone for short-term projects.
The following are some common jobs that can be done remotely with the right skill set:
Social Media Manager
Video Editor
Copywriting
Software Development
Website Developers
Illustrator
Virtual Assistance
Voice Over
Engineers
Accountant
Marketers
Customer Support
Sales
Project Manager
This is not an exhaustive list, if there's a job you think can be done remotely – the chances are it can. The easiest way to find out if a job role is suitable for remote working is to check the freelance marketplace and see if anyone is already doing it successfully.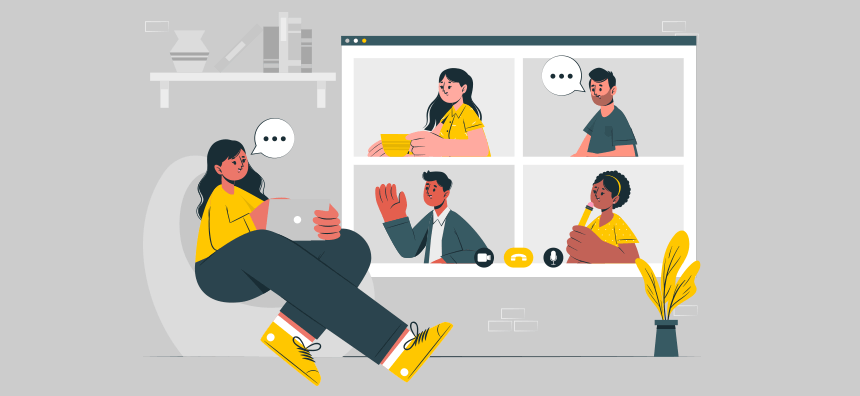 Where Can Hire Remote Workers?
One of the best ways to find competent remote employers is to check with your network, ask around if anyone has recommendations. Talk to your current employees, people in your professional circle, and previous contractors.
The major benefit of this route is that anyone suggested will be pre-vetted by one of your trusted associates. Reach out to the suggested freelancer and check what their current availability is like. If the stars align, you'll be able to sign them for your business.
Social Media
A lot of freelancers and remote workers are active users on social media and this can double up as a way to find and hire talented remote employees. Platforms such as Twitter and LinkedIn can be great sources for finding potential leads.
Twitter is a great way to find people who are already working remotely and you can get a sense of their skills by looking at their profiles. You can also see what they're tweeting about and get a sense of their interests.
LinkedIn can be great for finding potential leads that have the relevant skills and experience required for the role you are hiring for. You can also reach out to them directly and ask if they're interested in hearing more about the role you have open.
Facebook groups have been set up for remote job seekers. You can find these groups and post your job ad directly to them. This is a great way to find talented remote employees who are already active in their job search.
Lastly, check around Reddit for relevant subreddits for digital nomads, freelancers, and remote working. The popular r/ForHire has over 250,000 skilled professionals looking for online work.
Service Marketplace
If you're not sure exactly what you want, take a look at marketplaces like Fiverr where freelancers list their services and you can choose the best one for your needs.
Upwork operates a similar function through their project catalog but most people post their jobs which freelancers can send you pitches for. Perfect for people who want to speak with multiple people and have a good idea of what they want.
Job boards
Traditional internet job boards like Indeed and Monster are a great way to find people too. Although these platforms may more commonly offer full-time jobs, they also have remote and temporary opportunities. Millions of job seekers use these platforms and it's a great way to cast a wide net.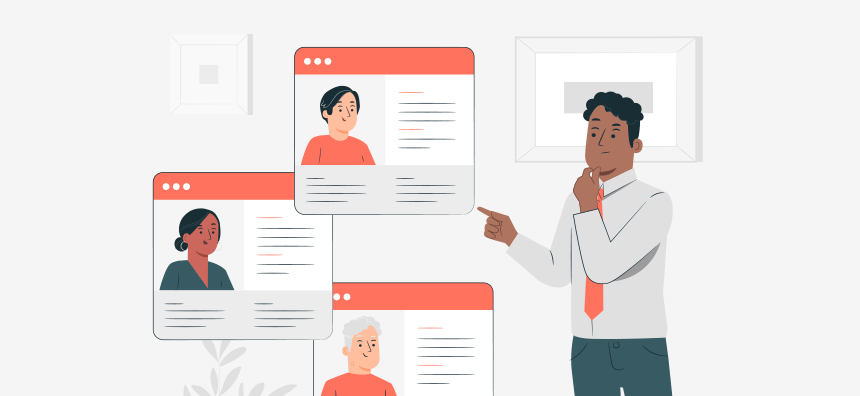 Hiring a Remote Employee
The Job Advert
Let's look at how to hire a remote employee, each of the steps you need to take once the opportunity has been posted. The job advert is the first impression potential candidates will have of your company. It needs to be clear, concise, and highlight all the benefits of working for you.
Your job description needs to be clear, concise, and transparent. If you have a strict budget, mention it. You'll end up wasting your own time as well as the applicants if this key factor isn't mentioned.
Make sure the time frame for the job is made explicitly clear. Some freelancers will have multiple clients and knowing the time commitment is essential to their application.
The job advert will need a compelling but accurate job title. The title should describe the role well while also enticing candidates to read the job description for more information.
Here are the things that should be included in your job advert:
Employment type (full time, part-time, project-based)
A list of responsibilities
Minimum requirements from the candidate
Details about your company
Ask for examples of their work
Location (if remote, list the time zone)
The salary (or range)
Benefits offered
How to apply
Review the Candidates
Once the post goes live you'll start getting applicants. Sort through who meets your requirements and who doesn't. Use your recruiting CRM software or spreadsheet to keep track of successful candidates at each stage of the hiring process.
There will always be people who don't read the job advert or don't have the experience necessary, so these candidates can be disqualified. Don't worry about contacting every candidate, only those who meet the criteria should be contacted.
Now sort through the qualified candidates and decide who you would like to take to the next stage. If you have multiple stages in your hiring process, try to limit the number of candidates who can get through to each stage. This will help you reduce the number of job seekers you need to interview.
The Interview Process
Now it's time for the interview process. This will be your chance to get to know the candidate and see if they are a good fit for the company.
The best way to interview a remote worker is to use video call software like Skype, Zoom, or Google Hangouts. This will help you see their personality and how they work.
It may not be entirely necessary to speak to them over the video, if you're confident that they can do the job, you can skip ahead but if you want to vet them personally, hopping on a short interview is the best way to do that.
Dig into their experiences in their field and with remote working. Conduct the meetings in a similar fashion to your typical interviews. Just remember hiring a freelancer is not the same as hiring a full-time employee as freelancers have more agency around what jobs they take and the schedule they work to.
You should consider things like:
Availability
Basic communication skills
An understanding of your project
History of independent working
Examples of their work
A positive attitude
Values that align with yours
Check any reviews of their work if available
Any job-specific skills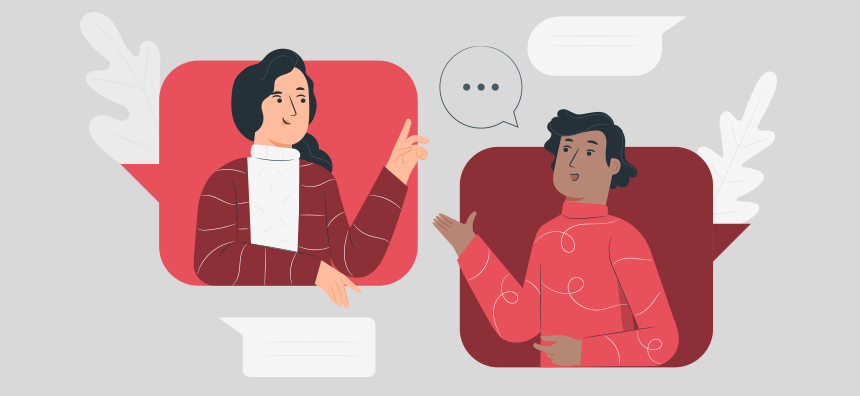 Define Communication Standards
Discuss the communication standards you want your remote employee to adhere to, let them know about this ahead of time. Relationships can break down when communication is misaligned.
Meetings can be a sticking point so be clear if you require things like a daily stand-up. Some freelancers might decide to opt out at this point and that's okay. People have preferred ways of working and you want to find the best person to work well with you.
If you use communication software that your remote employee will need to download, let them know during the interview or in the job advert. This just ensures everyone is on the same page before the contract starts.
Check time zone limitations with international employees and remote workers who live as digital nomads. If you want them to be working in tandem with your company, you should look for remote workers closer to home.
Check the References
It's worth checking references for big projects or if you're unsure about someone. Using platforms like Upwork or Fiverr is great because you can see the person's reviews on their profile page. Previous employers can describe their experience so you will know if you're onto a winner or not.
For smaller projects like copywriting or illustration, you can base your decision on the work examples sent. This will demonstrate the candidate's competency in their field, although it will not necessarily inform on their work ethic.
If you're hiring a full-time remote worker to work on large projects, checking references is an absolute necessity.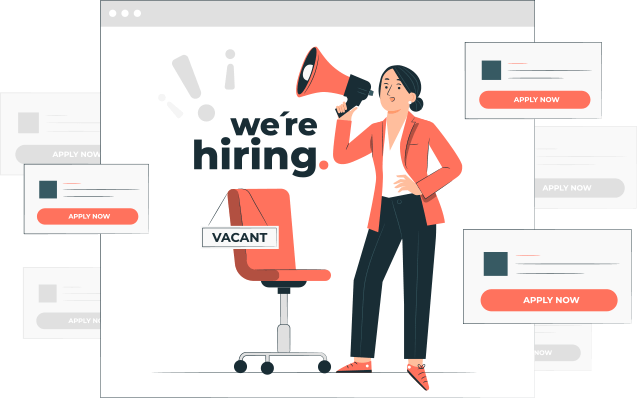 Send the Job Offer
Once you have the right person for the job the only thing left to do is send off a contract of employment. Adjust the contract where necessary based on the details of the project and your discussion with the candidate.
Clearly state what the deliverables are with no room for interpretation. You will also need to define the time scale and any project milestones, particularly if you're paying per milestone instead of hourly or on completion
If you need the candidate to sign an NDA to protect company secrets, send this along with the offer so they can read it and send it back to you.
Make the offer to the candidate so they can look at the details and return the signed copy to you. If you hire through a marketplace like Upwork, you may be asked to fund the milestones before the employee can start work.
If you want to run a trial first, send the contract with the stipulation that it is a trial and then adjust the contract following the successful completion.
Conclusion
Hiring a remote employee can be a great way to get the best person for the job, regardless of location. You just need to make sure you have the right hiring process in place and that both parties are clear on what is expected from them.
Remember, if you're looking for someone with specific skills or experience, it might be worth widening your search beyond your home country. There are plenty of talented remote workers out there who would love to work with your company!