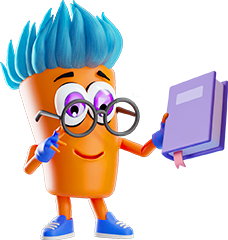 7 Project Performance Measurement Methods for Your Business
Providing updates on progress is something every manager will need to do. It could be to appease the stakeholders or to make sure everything is staying on track. Whether you need to compile a report or present findings in a meeting, knowing the best measuring project performance techniques is a must-know for every project manager.
Projects can be derailed if they aren't monitored correctly. Accurate measuring is essential for noticing early signs of issues that could disrupt the progress your team is making. Therefore, project managers must understand the accuracy of the data they have, the type of measurements they should use, and the record systems the company has in place.
This article will go over 7 key ways on how to measure project performance. Ensure the success of your business by using these methods to monitor and control the performance of your team and the progress of your projects.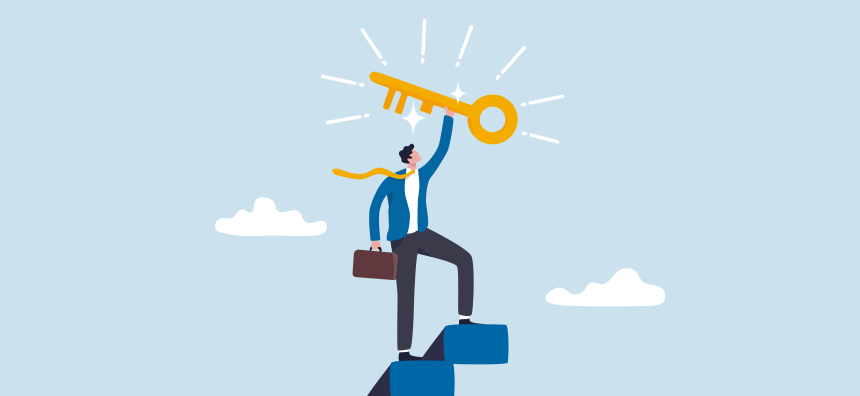 Key Benefits of Project Performance Measurement
When you undertake a project, you make a commitment to deliver the goods on time and within budget. Unfortunately, the reality is that many projects fail at meeting these markers with leading causes coming down to poor estimations, limited budget, limited resources, poor forecasting, and bad communication.
Implementing strong project performance measurement methods gives you better insights into how things are progressing. By increasing visibility and forecasting, project managers can make adjustments to plans and ensure the swift delivery of their goods.
With the additional data that comes from measuring project performance, there is an increase in communication and teams will be able to predict when resources may run out. If any trends are forming, project managers will be able to monitor these and any negative behaviors can be addressed.
Project teams will also benefit from the additional data as it will improve their estimations for future bids. By collecting project performance data, project managers and their staff gain hard skills in forecasting and working efficiently. They can draw on previous experiences to help ensure the success of other projects they undertake.
Manual Experience
The first of the project performance measurement methods is all down to your own experience and opinion which can often be the first sign of something that doesn't work. As this is a subjective measurement, you should try to back it up with objective facts before presenting your findings to the stakeholders.
Relying solely on your own opinion may cause conflict between the manager, team, and project owners. However, your own experience is valuable and likely a big part of the reason you have been hired for the job. To ignore what your gut is telling you would be foolish and if there is a legitimate cause for concern, it should be raised with the decision-makers.
When using your own experience to say something is or isn't working, you need to approach the situation carefully. If egos start to come into play, your colleagues may try to claim you are biased. This is why it is a good idea to collect data that can back up your claims. It is particularly important if you are going to claim that the project is being inefficient or something isn't going to work. However, ignoring your intuition and the project failing will be the worst outcome possible.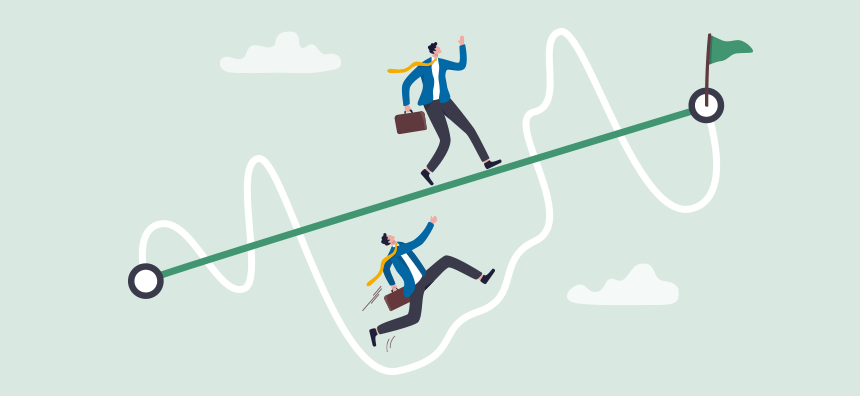 Start and Finish
The next method focuses solely on the starting and finishing point of the project. A key measurement is the current status at the start and how this compares to the end. Were the deliverables handed over on time, on budget, and on specification? You want each of these metrics to be a resounding yes, but that's not always the reality.
The results can help to inform the next project undertaken and adjustments can be made based on historic results. Using this method for how to measure project progress is most useful for those with a shorter duration. Longer projects will benefit from additional measurement points to ensure that things are progressing smoothly.
If the project's complete data is too hard to collect then you will be able to obtain a percentage at the start and the remainder when you have finished. These percentages should be determined before the start date and should be agreed upon with the product owner or contractor for the project. There are three common ways of splitting up the data points:
0/100 earned value method. This is most useful with experimental projects where gaining value can only occur once the tasks have been completed. There are no objective points during project progression to obtain data that can be used in reporting. Essentially, this will help to set standards for future, similar projects.
20/80 earned value method. This rule is used when you need to track tasks with a higher value that may take a longer time to reach the end. At the start of the project, you will earn 20% of your progress.
50/50 earned value method. This is the most commonly used method and it means you can mark 50% of the project as complete once it starts. The remaining 50% is earned once the project reaches completion.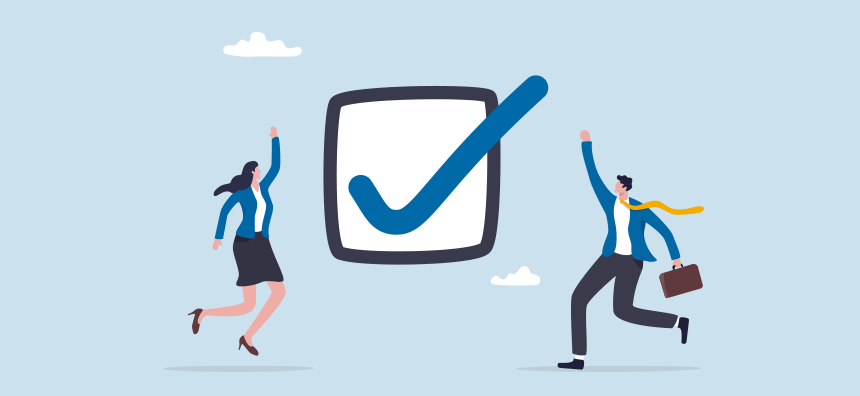 Measured by Units
Tracking tasks by units is a great way to monitor those that need to be repeated throughout the project's lifecycle. Repeating tasks should typically take the same amount of time which makes it easier to track progress. Cost and effort should also stay roughly the same even if repeatable tasks are done by different people.
Let's use apples as an example, if you are preparing apples for display at your market stall, you may need to give them a shine to make them more appealing. If you have 100 apples that will take 20 seconds to shine, you'll earn a percentage point for every apple completed.
This can be applied to almost anything within a project as long as it's needed multiple times. If you have three cars in for tire changes, you'll earn 33% for each car you complete. As a measuring tool, this method is easy to monitor, however, it is less useful for tasks that will only be completed one time.
Measured by Deliverables
To measure by deliverables you need to subtract the number of tasks accepted by the client from the total amount of tasks needed. Before the start date of your project, you should have defined the deliverables with the client. If you have signed on for multiple goods, you can earn percentage points for each accepted one.
For example, if you are a video editor and a client has contracted you for 10 videos over the space of a month, you may not have specified deadlines for each video. However, all deliverables will need to be returned in 28 days. Now you can earn 10 percentage points for each video you send back to the client.
Measuring by deliverables works well as a project performance progress method only when there is more than one needed. If you have signed on for a single deliverable, you will gain 100% of the points when it is delivered. When dealing with multiple deliverables, percentage points can be divided between each task. You can earn the points only when each task has been delivered to the client.
Measured by Hours
To measure by hours you need to estimate how long the project will take to complete. This can be based on previous experiences or decided with the client in advance. In order to accurately monitor percentage points, you divide the actual hours completed from the expected total hours.
For example, if you are a carpenter who has been commissioned for a chair from your catalog, you'll have a good idea of how long this takes to complete. If each chair takes 10 hours from start to finish you will earn 10 percentage points for every hour you work on the chair.
Measuring by hours is great for projects that are similar in scope, especially if you've done like-for-like work in the past. Sometimes things don't always go to plan so it's worth building in a small buffer when specifying the delivery times with a client. It's better to deliver something slightly early than risk being late.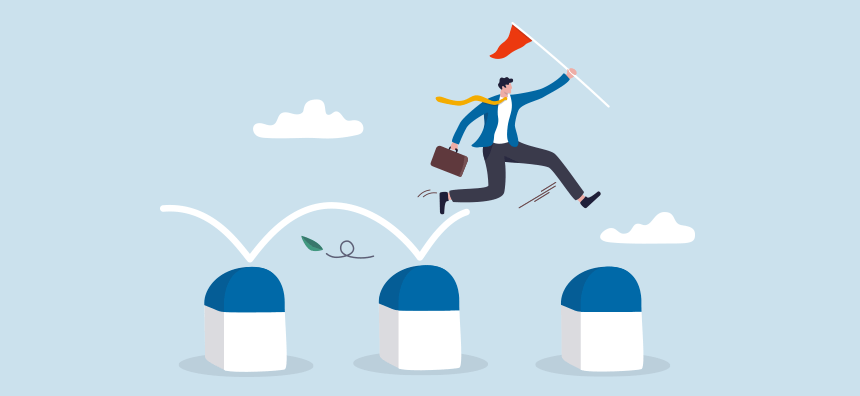 Measured by Milestones
For bigger projects, you should consider measuring performance by milestones. If you've been contracted for multiple tasks then you can assign percentage weighting to each of the individual tasks that need to be done. It's a great method when you're dealing with projects that have more than one deliverable but are part of the same package.
Let's say you work for a design house and a company has approached you for a complete rebrand of their online identity. Your tasks include a new logo, redesigned website, social media strategy, and promo material. Each task can be assigned 25 percentage points or they can be divided according to the amount of work required.
For example, 15% for the logo, 15% for promo material, 25% for the social media strategy, and 45% for a new website. This can be decided internally for your monitoring or decided with the client.
Milestones are a great way to identify different tasks and track the progress of each of them within a project. While one person works on the logo, someone else can be working on the website, and as soon as one part of the project is complete you'll earn the percentage points assigned to that task.
Measured by Cost
Measuring by cost is another method for monitoring project performance that works best for something long-term. You will need to forecast the expected costs for the deliverables, which can be agreed upon with the client before the start date. As the project progresses you can take the cost spent and divide this from the forecasted total which will give you your percentage points.
For example, if you forecast the total cost as being $1000 then you will earn 1 percentage point for every $10 that's spent. Measuring by cost makes it clear how much money is left in the budget to complete the task. It makes it easier to understand if a project is likely to come in over budget or not.
The cost method works well for project managers who can easily determine how much the deliverables will cost your company to produce. You can use your previous experience to help determine this or you may have to work within a budget set out by your boss, or the client.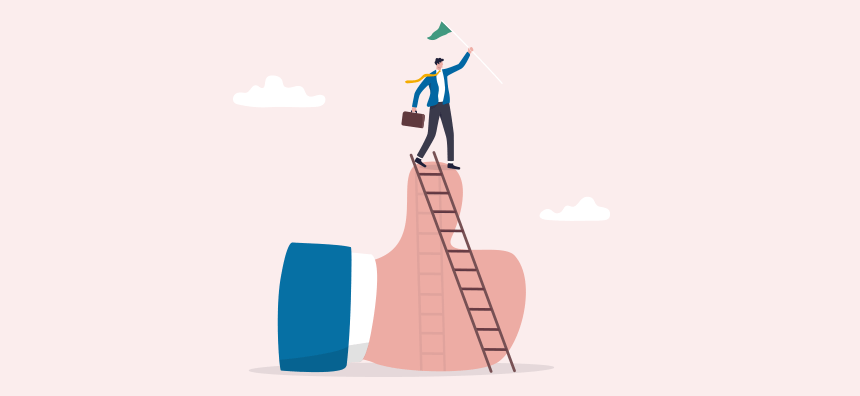 How to Make Your Project A Success
To ensure the total success of your projects there are some key tactics for you to understand. Measuring performance is vital for communication, understanding, and team growth. However, you can also make sure your projects are successful by setting them up correctly and using these methods to deliver results.
Project Scope
Before you start anything make sure that you and your team understand the scope of the project, leaving nothing open to interpretation. If you know exactly what the client wants you'll be able to deliver it and ensure they are happy with the results. Define the roles and responsibilities for each person in your team and what will determine project success
2. Plan out the tasks
Create a spreadsheet or use the project management platform Teamly to document each of the tasks that need to be completed along with who is taking ownership of it. List tasks based on their priority and double-check this with the client or your manager to make sure the most important things are being done first.
Sit down with your team to talk about the tasks and make sure they understand the priority levels for their jobs. Tasks in the critical path need to be completed in succession, one can't start until the one before is finished. If tasks are split between staff, they need to understand what roadblocks could be encountered.
3. Keep everyone in the know
Communication stands tall as the most important thing a project needs to be a success. You need to keep stakeholders and your team in the loop with project progress. Should the project not meet the required milestones on time, let your team know and reprioritize to ensure the team can catch up. Meetings are key.
You could have a weekly meeting where everyone discusses what they did last week and what this week has in store for them. Alternatively, a 15-minute daily stand-up is a great way to stay in the loop without causing much disruption to people's progress.
4. Escalate problems without delay
Sitting on a problem is a big mistake, they won't just go away and the longer things are delayed the worst they get. It's part of your responsibility to take ownership of issues and make sure they are raised with the right person. You should investigate an issue as soon as it's found to determine how serious it is and if there is a root cause.
Chances are you will find a quick fix that can be implemented without further intervention. However, bigger issues that will impact the success of the project should be communicated with your manager or the product owner so that any significant decisions can be made.
5. End the project the right way
Once all the deliverables have been approved you can end the project before moving on to your next one. However, before you start something else you should evaluate the success criteria of the project and how well the team met these targets. This is essential for individual and team growth and helps to ensure the success of future projects.
New projects always uncover different inefficiencies that can provide a valuable learning experience. At the end of your project, you can take the time needed to digest what happened and why. Check with the product owner and your manager to see if they were happy with the project, they may have additional insights that can help you grow.
Conclusion
The success of your project is determined by you and your team's commitment to good practices. Learning how to measure project progress and performance is key to long-term growth and ensuring you stay on the right path. Which method you decide to use is dependent on the size and scope of the project being undertaken.
Project managers who can accurately measure their team's performance have a greater chance of meeting deadlines on time and on budget. Experience plays a big role in this and the longer you've been working on a project the more intuitive you'll be.
However, new project managers can set the foundations for success by keeping a keen eye on project progress. Implement a method for measuring the project and keep your team and the stakeholders informed of the results. Listen to your gut if you feel like something isn't working, do the research to back up your feelings and lead your project to total success.