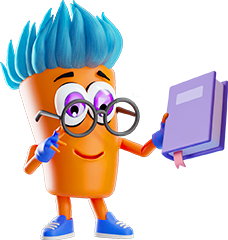 Tried and Tested Benefits of Outsourcing Recruitment
Despite all the fancy tools and platforms out there, a lot of companies are still struggling to find, connect with, and recruit the best candidates.
You just can't ignore the pressing need for successful outsourcing in periods of fluctuation and rapid growth. But interestingly – or luckily, the potential of outsourcing recruitment remains vastly undiscovered.
In this article, you'll find out the top eight benefits of outsourcing the recruitment and selection process and get quick tips on how to do it successfully.
What is Recruitment Process Outsourcing (RPO)?
Recruitment Process Outsourcing (RPO) is the delegation of all or part of your company's hiring activities to an external service provider. This is usually done through a contractual relationship with an expert recruiter who becomes responsible for managing the recruitment and selection process on your behalf.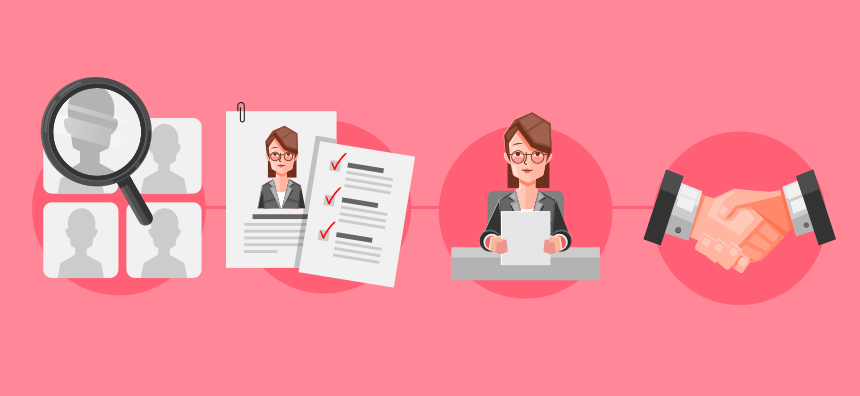 How does the recruitment process outsourcing work?
RPO partnership starts with understanding the journey of talent acquisition and identifying the areas you need support with. It can either oversee the full lifecycle recruitment or handle a separate aspect of it, such as resourcing, screening, technology, innovation, branding.
Let's take a moment and see how RPO works in practice.
Step 1: Labor market mapping and candidate search. Talent acquisition experts first evaluate the current market condition and talent availability to develop a strategy tailored to your business needs. At this stage, RPO recruiters understand and outline requirements and create job descriptions.
Step 2: Candidate screening. RPO providers search their internal databases and use social media platforms (such as LinkedIn) to explore relevant options. Background verifications are conducted to ensure you're presented with vetted candidates only.
Step 3: Recruiting. Recruiters and senior team members of the RPO firm conduct interviews and act in the best interest of your company. They make sure the candidates have a positive experience during the entire hiring process. Negotiations help to bargain for the best value within the offered resources.
Step 4: Onboarding. RPO recruiting teams keep in touch with candidates to share important information about their new role and guide them all the way through to onboarding.
Step 5: Reporting and Analysis. You work with the recruiters to define the performance indicators – for you to assess whether they're delivering on the set goals.
That's it. Complete these five steps successfully, and you'll have a reliable partner who brings the best talent into your company.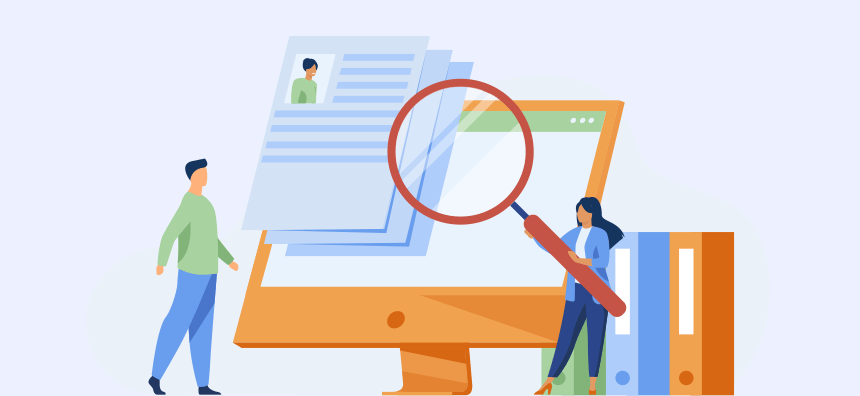 Benefits of outsourcing recruitment and selection process
Research supports the strategic value of RPO. According to Aberdeen, more than 40% of best-in-class companies are likely to partner with an RPO provider today.
What can RPO offer that your traditional recruitment may fail to deliver? Let's now look into the advantages of outsourcing recruitment.
1. Systemized recruitment process
You're hard-pressed to adapt to the rapidly changing business environment. Your competition isn't going anywhere. You have to keep up with the pace, or else you risk falling behind and losing your edge in the market. Isn't this too much? It surely is until you make the decision to apply a uniform methodology to talent acquisition across multiple areas of operations, entities, and locations.
Engaging an RPO provider means adopting a consistent approach to recruiting skilled personnel and building more efficient hiring practices. What's more, you start seeing the operational value of RPO when you're able to re-engineer your company's recruitment and selection process for improved monitoring and assessment.
2. Scalability and flexibility
RPO agencies provide agility and flexibility by targeting the areas that'll help to augment your organization.
Here are two scenarios.
Your company's hiring needs may vary throughout the year. When a particular period is marked with significantly increased workload and requirements, you have to change or expand your services by selecting the most suitable candidates on a project or on-demand basis. Outsourcing recruitment helps to ramp up and then scale down your efforts as needed.
RPO will also be the perfect fit for companies going through rapid growth. No secret, growing pains cause disruption and may jeopardize team productivity. Effective partnership with a recruitment service provider can take the pressure off your team and hinder employee burnout.
3. Cost reduction
What's your budget for advertising open positions, conducting pre-employment screenings, attending job fairs, and adopting recruiting technologies? Searching for ways to cut back on those costs? What if you free your hands of these tasks and let an RPO firm step in?
Research shows that for 71% of companies, cost reduction is the main driver for outsourcing. A well-thought-out recruitment outsourcing solution can decrease the cost-per-hire metrics and enable you to redirect your budget to other activities that'll ensure strategic advantage in the market.
Yes, RPO providers themselves come at a price, but outside experts will help you solve specific recruiting problems and improve the company's bottom line. After all, you pay for successfully filled vacancies as in most cases prices are based on closed positions.
4. Shorter hiring timeline
Hiring is a long and laborious task. You may wind up spending precious time on sourcing candidates, only to discover that the selection wasn't effective. When you partner with an RPO agency, you set a timeframe and outline the needed qualifications. Then you leave it to the agency to go through tons of candidates and come up with a smart choice.
Above all, outsourcing recruitment and selection can help you meet hiring deadlines without compromising productivity.
5. Access to high-quality talent markets
You can choose to bend over backward to find the best talent in the job market where scarcity of qualified candidates is the sad reality. But here's a smarter solution.
High-quality RPO providers have detailed and valuable databases of professionals who stand out with their expertise, unique skill sets, and previous accomplishments. Exclusive access to talent pools and networks of applicants across industries enables your RPO partner to find the right talent when you need them most. Ultimately, this leads to stronger quality of hires and valuable rewards in the long run.
6. Enhanced employer brand
If you found a magic wand, what's the first thing you would do for your business? We hear your response: "I'd turn my company into a magnet that attracts the best talent on the market." Fair enough. So you're well aware that many people have the brand on their mind, and they'll never hesitate to pursue a job with their dream company (sometimes even forsaking higher salaries and perks!).
Another benefit of outsourcing recruitment is that a specialized team of professionals can help you build the reputation of a brand that is able to find and retain high-value candidates. This bolsters your brand image in the market and turns you into a sought-after company. People make the decision to work with your company long before you announce your next job opening!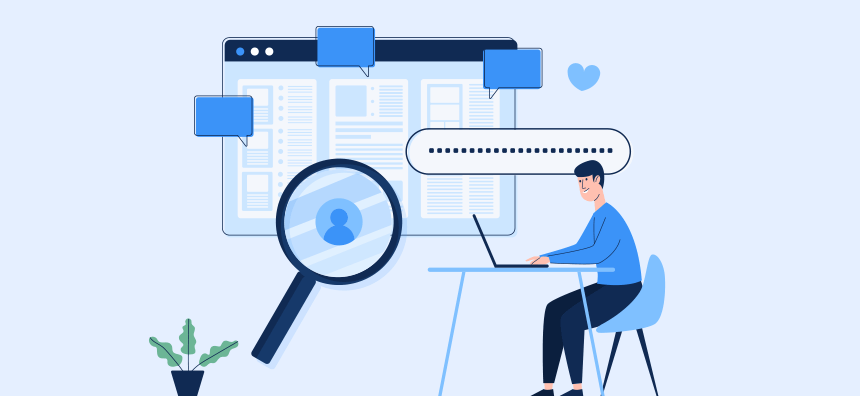 7. Access to advanced technology
RPO recruiters leverage a myriad of sophisticated tools to help them drive quality candidates. Staying up-to-date on the recruiting technology means using integrated applicant tracking systems and even AI-based recruiting platforms for better selection decisions.
You can even engage RPO providers to build in-house tech solutions, such as candidate relationship management systems, chatbots, sourcing and screening platforms and more. If your company has the volume of open jobs to justify the expense, then making use of these technologies can be highly beneficial.
8. Support for your HR department
One thing to tell your HR department right from the very beginning is that PRO is not going to take away their jobs. This partnership is about refining and elevating the recruiting process and making your team more strategic in their roles.
What's more, hiring a recruitment service provider can be a lifesaver. Not only will it take the excessive workload off your team's shoulders. It will also breathe fresh ideas and approaches into the day-to-day activities of your HR Manager and HR department, thus positively affecting the efficiency and productivity of your hiring efforts.
Especially during the seasonal peaks or in times of rapid growth, your internal teams may be stretched pretty thin. Let them enjoy the benefits of outsourcing recruitment. They're going to thank you for the timely and valuable help.
Quick steps to maximize your investment in RPO.
To fully enjoy the advantages of recruitment outsourcing, you'll need to pay attention to a few key aspects of RPO partnership.
If you've made the decision to outsource all or part of your recruitment process, first and foremost, set the level of supervision, have a clear point of contact, and create smooth communication pipelines. Take some time to explore the factors that make outsourcing successful and learn about the possible challenges.
When picking an RPO agency, check out the peculiarities of onshore and offshore outsourcing. The provider you choose to partner with can be based either in your country (domestic outsourcing) or abroad (offshore outsourcing).
In the case of offshore outsourcing, you may want to consider the peculiarities of outsourcing to India, the Philippines, Romania or other countries. Do your research and make sure you don't miss any important details.
Don't choose a partner that comes with cookie-cutter solutions (even if you're in panic mode). Opt for an RPO organization that'll take a strategic approach to recruitment and implement solutions for sustainable outcomes.
If in doubt, deploy RPO solutions for small projects first, see if they work for your company, and only then proceed to full PRO implementation.
Trust your partner. They're experts in the field. They know a bit more than you do. Listen to them carefully and stay open-minded throughout the execution of the new recruiting strategy.
Conclusion
Outsourcing recruitment costs money, but it does come with prominent benefits.
RPO helps you build infrastructure at the expert level and find the best-qualified candidates at the right time. It gives you a well-designed function that sits inside your organization and helps you enjoy sustainable hiring success.
Leverage RPO solutions to increase employee tenure and win the race for top talent.