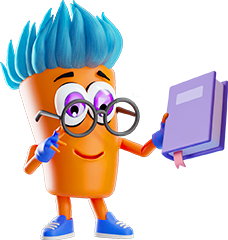 The Advantages of Domestic Outsourcing and How It Works
Many organizations are looking for ways to better support their internal operations while providing their team a chance to focus on the bottom line. While offshoring business essentials have gained popularity over the years, (with the quality of services being high and the language barrier posing little to no issue in particular countries) there are still many complications that exist which can have unexpected consequences for the organization. As a result, some companies are looking for support much closer to home.
Domestic outsourcing provides an organization the opportunity to gain services at lower costs, gives their team a chance to focus on the bigger picture and their essential duties, and still have the high-quality services that are common with offshore outsourcing. Choosing to domestically outsource important business functions leads to higher productivity for the business and can have many benefits for the company as a whole.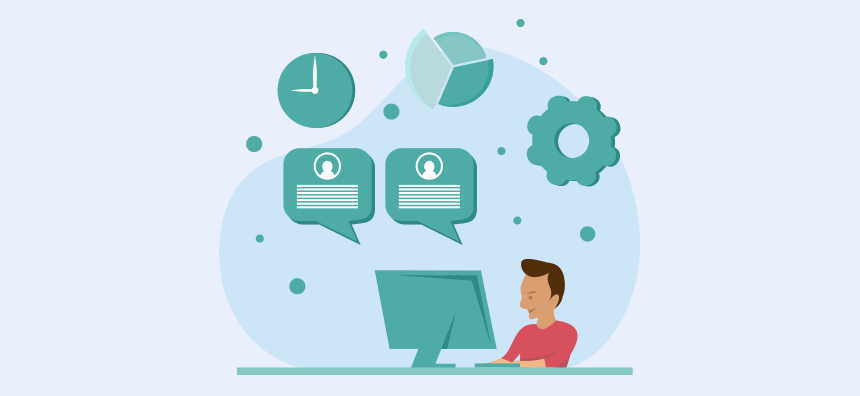 What is Domestic Outsourcing?
Domestic outsourcing, commonly referred to as onshore outsourcing, is having a third party outside the company perform one of the company's essential business functions. However, instead of outsourcing to a different country, or otherwise known as offshoring, the company has decided to outsource its services to a third party within the same country.
Note that there is another facet of outsourcing that exists called nearshoring. In this specific type of outsourcing, an organization decides to outsource its services to a neighboring country outside of its own. For example, the United States frequently outsourcing to Mexico is considered nearshoring. Conversely, an organization within the United States can also outsource their business functions to either the Philippines or Romania, which is offshoring.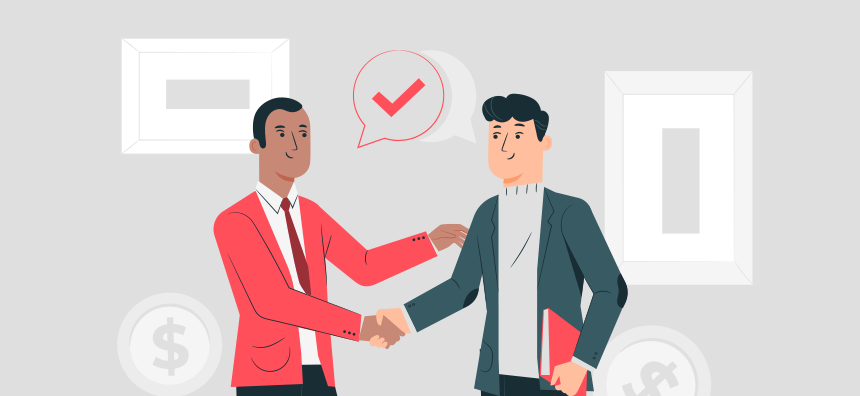 What Is The Purpose of Onshore Outsourcing?
Onshore outsourcing enables a company to focus on its core mission and objectives while having a third-party tackle some of the behind-the-scenes operations. This checks off a few important boxes when it comes to business:
It allows the team to focus on their main projects and assignments without being pulled into other areas of the company that potentially need additional backup or extra support. Outsourcing essential services can keep the team moving forward with steady momentum, letting the company's final product be the main driver of performance.
Onshoring outsourcing can potentially open up the business to new partnerships, alliances, and opportunities by extending its network to other professionals. This collaboration can eventually lead to new ways of thinking, improved lines of communication, and the exchange of innovative ideas that bring about new and creative solutions.
Onshore outsourcing can also streamline many processes – both internal and external – creating seamless operating procedures that make sense for the company and the team. Once the standard operating procedures are enacted, everyone can feel the benefit of having clear and effective processes.
Onshore outsourcing is a major decision made by an organization, so it must be done with utmost care and only after a thorough review of any third party they're considering to work alongside their team. But if the relationship between the two is effective, stable, and produces obvious results, it could be for the benefit of everyone involved. Let's take a look at a few examples of domestic outsourcing in action.
Examples of Domestic Outsourcing
Outsourcing has become an increasingly popular choice within the United States, as many organizations look for better methods to support their entire infrastructure. To better understand how domestic outsourcing works, let's go over some examples in a variety of professional fields.
Human Resources – A HR department is having a heavy influx of complex employee relations matters, which have been needing more thorough review from HR's leadership team in order to provide the proper guidance. However, because of the intense workflow and the variety of delicate subject matters, the department has decided that they need more nuanced counsel – another branch dedicated to these types of employee issues. Thus, the HR department, with the permission of the business owner and other leaders, decides the best course of action is to hire a third-party investigative team dedicated to complicated employee relation matters. They want a third party that can easily be reached, within the same time zone, and preferably within the same city to help support this endeavor. This team supports HR by relieving them of the more intense issues, which allows the core HR team to focus on their everyday tasks.
Editing/Writing – A small business with a handful of writers who have been editing each other's work for some period of time. Although editing is an integral part of the process, the leadership team finds that the best course of action when it comes to supporting their writing team is to free up their writers to focus on the creative part of the writing process so they can continuously improve their craft. As a team, they decide to outsource their editing services to someone within their own country who is familiar with their grammatical rules, can be in their same time zone for easy communication and quick turnaround time on deadlines, and is solely dedicated to the editing parts of the assignments.
Technology Support/Customer Support – An automotive insurance company has found that they have a high call volume during particular hours (such as 12 PM to 3 PM) and during certain times of the year, especially in the summer where more people are on vacation, driving more, and prone to getting into accidents. The company decides that the best way to ensure they have enough support during peak hours (and during seasonal times) and provide some relief to their current employees, is to outsource this part of their services, especially during these periods. This would ensure they would be fully staffed when needed. Additionally, the company wouldn't need to worry about the third party having a specific specialty. Because their need is mostly in the number of people they have on the floor that can act as another area of customer support, the core team can come in where needed if it's a special case, but otherwise, the outsourced team would handle the call center with just the fundamental requirements of those roles.
Information Technology (IT) – Another small business with a handful of employees decides that they need to outsource their IT, as it's a much–needed branch of their business, but they don't have the capacity or expertise to keep up with the demand of their customers. In order to save some costs, avoid employee burnout, increase efficiencies, and get the most tailored and experienced professional behind the driver's wheel, the business decides to go with a third party within the country that will take over this essential business function.
Research and Development – Some organizations like to keep their R&D in-house, and while that may serve some companies better than others depending on what kind of industry they're in, it still can be a costly affair. Organizations will need to take into consideration the cost of training, fringe, equipment, space, and other increasing overhead costs. However, outsourcing their R&D to an outside enterprise can virtually reduce or eliminate these expenses and keep them within budget. As another added bonus, the organization may gain access to advanced technology that could support their projects at new levels. Having a third party be within a quick travel distance is another added benefit as the organization would have access to the right resources when needed. In some cases, having R&D close to the core business location is paramount to success.
Now that we've gone over some examples of domestic outsourcing, let's talk about its many benefits.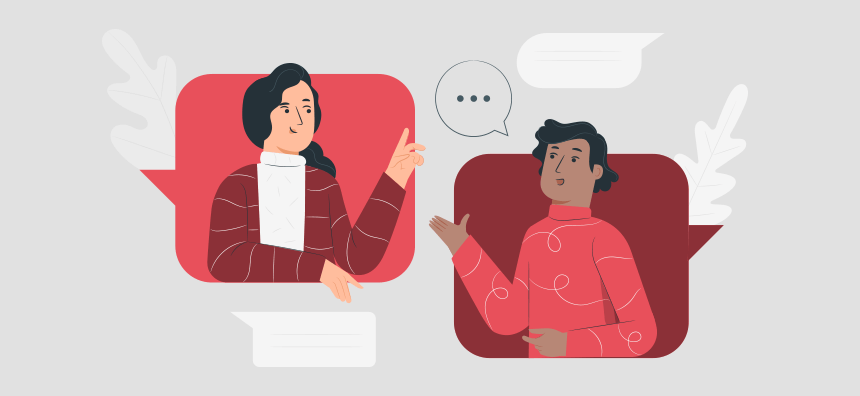 Benefits of Domestic Outsourcing
There are many benefits that come with domestic outsourcing.
Little to no time zone difference – When a company chooses to onshore their services to a third party within the country, time zone differences are minimal (if any). Having a similar time zone makes it easier to schedule necessary meetings, create timelines and associated deadlines, and have the relevant people be accessible during the majority of core working hours.
No language barrier – While other countries boast an impressive number of talented individuals who are multilingual and have a strong grasp of the English language, onshoring services can eliminate the concern about having miscommunication due to language barriers within the team.
Business culture – Onshoring can help maintain the current approach to work and business. When a company chooses to offshore, there are some stark cultural differences that can inevitably cause some misunderstandings or confusion. For example, in some Asian countries, the approach to business is to first establish a relationship beforehand, which develops trust between the two parties in order to effectively do business with one another. This is a different approach to business in the west, so it may take some time to adjust to this particular approach. Or, in other cultures, the idea of speaking up or openly disagreeing with a proposed plan of action or solution, may be considered rude and unnecessary and something to avoid entirely in the workplace. This can also lead to miscommunication issues within the team. Onshoring eliminates any risk of distrust or breakdown in communication.
Readiness and availability – Since domestically outsourced third parties are easily accessible, any unplanned emergencies or other circumstances that require a quick turnaround time is readily available. The organization won't need to wait until the next day (or longer) because of any time zone differences. They can handle the issues and troubleshooting quickly as they are on-site ready and operating within standard working hours.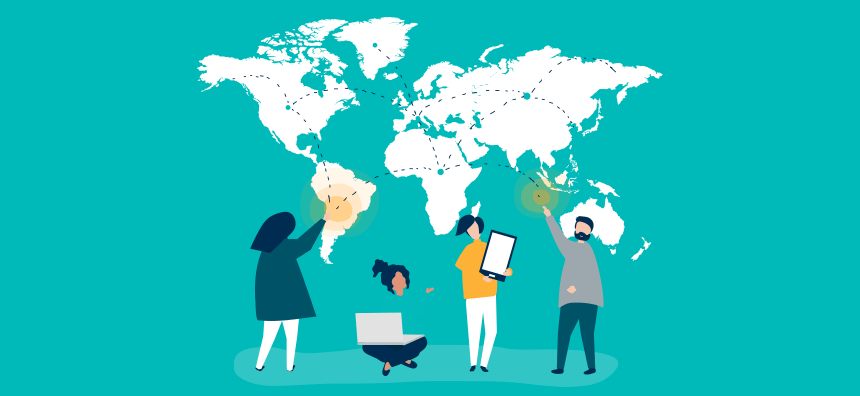 Domestic Versus Global Outsourcing
While domestic outsourcing has many positive benefits, it's important to understand the differences between onshoring and global outsourcing in order to decide what option may be the best fit for the company.
Global outsourcing involves hiring a third party outside of the US for a company's business operations. And there are many benefits with this option as well, one of the biggest being in its cost savings. As the cost of living is generally lower in countries abroad, their hourly rate is also lower. The talent pool is also especially diverse, boasting an impressive roaster of unique skills and experience that may not be found in the US. Global outsourcing also gives an organization the opportunity to work with different cultures across the globe, offering unique ideas and solutions. However, global outsourcing does have its challenges. Language barriers and sizable time zone differences can make communication difficult across remote teams. Companies outside the country are less accessible and require a more strategic form of collaboration, one that takes some time to build.
Regardless of whether an organization decides to outsource domestically or globally, there are pros and cons to each option. It's essential that a company thoroughly review its internal business needs to make the best decision for the group.
In Conclusion
Domestic outsourcing can help a company with their essential business operations that would otherwise be done in-house. By outsourcing some of their services to a team within their own country, they can streamline their processes, cultivate additional support for their core team, and create long-lasting, accessible partnerships.