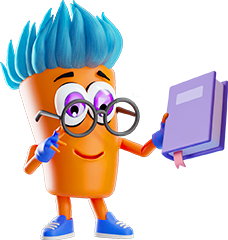 16 Easy Ways To Cut Costs In Business
Cutting business expenses doesn't have to be a painful process. In fact, the ability to scale your business and achieve profitability is a fine balancing act between innovation, reliable productivity, and lower expenses.
Unnecessary expenses in business can increase your overhead, complicate your internal processes, and decrease your ability to maintain (or increase) the organization's profitability. Taking some time to thoroughly review your business needs and streamline operations will help you identify any extraneous costs that are actually hurting your business. Finding the best ways to cut down on costs in business effectively remains one of the top priorities for businesses looking to be more efficient in their practices and free up their resources.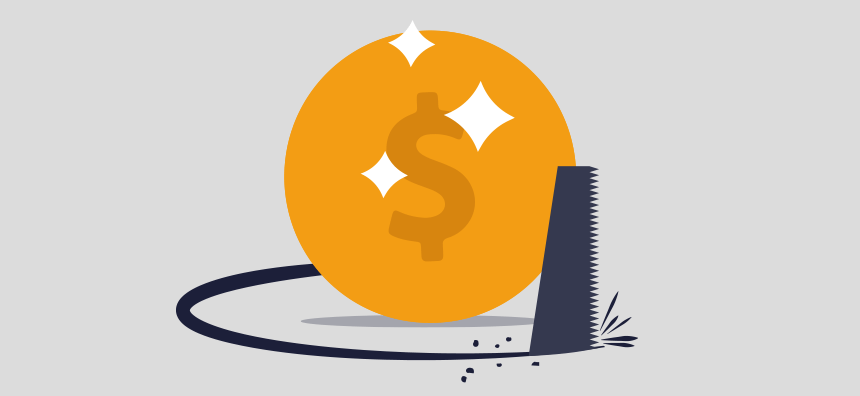 Why Cutting Costs In Business is Important
Approximately half of all new businesses fail within the first five years and two-thirds of businesses with employees survive after only two years, according to Small Business Facts. Of course, there are numerous variables that can affect the lifespan of a business; however, neglecting to cut costs in business has put many organizations down the path of struggling for survival.
Cutting costs in business is important for a few reasons:
Maintains profitability – Starting a business and seeing an actual return on your investment means your business must have a product/service that's in demand. However, profitability also refers to the ability to remain successful, valuable, and relevant in the future in spite of the many inevitable shifts within the market. Cutting down on expenses can help you keep your organization's vision in place and your team motivated and aligned to the mission. This practice can also help you implement forward-thinking into any relevant decision-making processes.
Saves money and time – While the review process of cutting expenses may seem like a daunting one, it's a crucial part of helping your business achieve maximum productivity. Once you identify areas that can be trimmed, you can make smart decisions about how to best streamline your operations while also saving time and money. For example, let's take a look at product management. There are a variety of tools on the markets, each offering a unique service based on business needs. However, if an organization is still fine-tuning their product management processes and are using multiple platforms to keep track of progress, schedules, and timelines, this might be costing the business more money and additional time as the staff learns to navigate numerous platforms while trying to connect all the pieces together. Not only is that an inefficient way to practice product management, but the additional services could also be driving up your costs. Sticking to one, multi-use platform that serves all, if not the majority, of your needs, will cut down on costs effectively.
Prepares for an economic downturn – Proactively cutting down costs can help you prepare for any disruptions in the economy. While some businesses play catch-up and cut down costs as a reaction to an economic downturn, your business will have already measured the variables that are no longer needed, preparing you and your staff for shifts in the economy.
Stays competitive within the industry – Cutting business expenses can keep your business competitive with all others in the industry. If the needs of the consumer require that your products or services pivot into another direction to be able to match the demand, cutting unnecessary costs can be a strategic way to be creative with your solutions and stay innovative.
Expands into new markets – In some cases, businesses can also expand into new markets. And with this expansion comes the potential to invest in other opportunities outside of the usual products or services. Cutting business expenses can help you achieve this type of growth.
Funds new technology – Cutting business expenses can also be a way to fund a new technology that enables your team to stand out in the industry. Instead of raising capital elsewhere, the funds to be able to receive this new technology can come from trimming unnecessary business expenses. This can be a juggling act in some cases but this has proven to be an effective method in raising much-needed funding.
Prioritizes employee well-being and satisfaction – Employee well-being and satisfaction in the workplace is paramount to your business's success, now and in the future. In order to stay on top of employee perks, benefits, and recognition programs, a review of your business expenses can allow for a greater and more flexible spending budget for your team. A survey conducted by Achievers revealed that employees are more likely to leave an organization due to a lack of recognition. Of the surveyed employees, 69% disclosed that receiving more recognition for their efforts would encourage them to stay longer. Prioritizing employee welfare improves retention and avoids massive turnover – which can be a costly affair.
Streamlines standard operating procedures – Streamlining internal processes and procedures can have immediate benefits. Your team will appreciate the clarity and transparency in easy-to-follow processes and will help keep everyone on time and organized. Cutting unnecessary business expenses can help your organization identify which method is less costly and more effective in achieving goals and objectives and eliminate the ones that no longer serve the team. This is an important part of creating a positive workplace environment that people will be excited about as there is less complication overall.
Now that we understand how cutting business expenses can benefit your organization, let's get into some of the ideas you can begin right now in order to save time, maintain profitability, and improve internal procedures.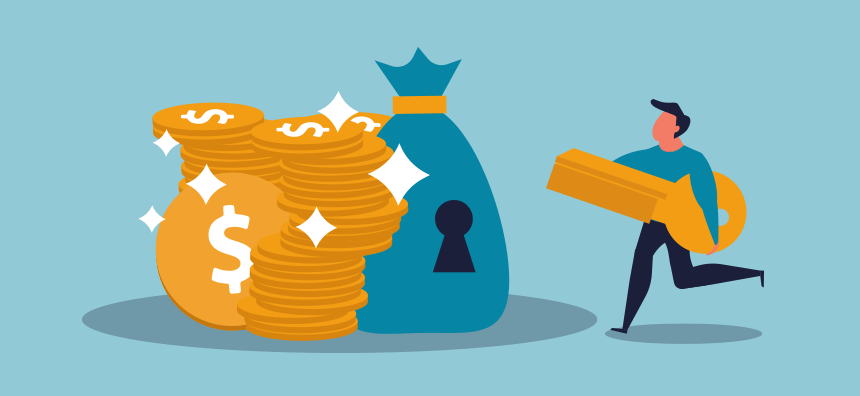 16 Business Expense Reduction Ideas
There are a number of ways to decrease costs in a business, but it's important that you first perform a careful and thorough review of each area so that you make the right decision for your business. You want to preserve that value your product or service provides, while also planning for the future. No matter what industry you're in, these ideas can help you make cuts that will best serve the organization:
1. Identify areas of duplication across functions – One vital method to cut costs is to identify where duplication is occurring and look to consolidate these efforts. For example, if you have more than one team member performing similar tasks (or even departments doing close to the same functions), you can find ways to eliminate replication while also reducing communication costs and maximizing production. Here are some questions you can ask to help you make the determination:
How does this impact production capabilities?
What can we eliminate in order for each part of our process to be fully optimized?
What is absolutely necessary for our processes?
Is the duplicated effort hitting the budget significantly?
What can we do to transform the duplication so that it performs optimally?
Can these processes be consolidated? If so, is it an easy integration or will it need more time and resources to accomplish this?
Asking these types of questions can be revealing, and will also help you make more informed decisions about your current practices, and can identify what areas can be trimmed.
2. Use Efficient Time-Saving Strategies – Effective time management practices can be a game-changer in your business. According to Development Academy, 49% of professionals have never conducted a time audit to see and analyze how they spend their time. Additionally, a staggering 82% of people don't have a dedicated time management system in place, which can lead to a massive loss of productivity, especially over time. It's important that you look to the areas in your business where you can save time and encourage your employees to track the number of hours they spend working on specific projects. This will give everyone a visual representation of where most of the efforts are being expended and where the team can pull back and improve upon those specific processes. Examples of this can look like:
Limiting and eliminating unnecessary meetings
Structured agendas with necessary check-in meetings
Prioritizing tasks and trimming what processes no longer serve the team in meaningful ways
Automate business responsibilities and practices for speedier and more transparent processes
Get crystal clear on goals and organizational alignment.
Track hours with efficient time-management software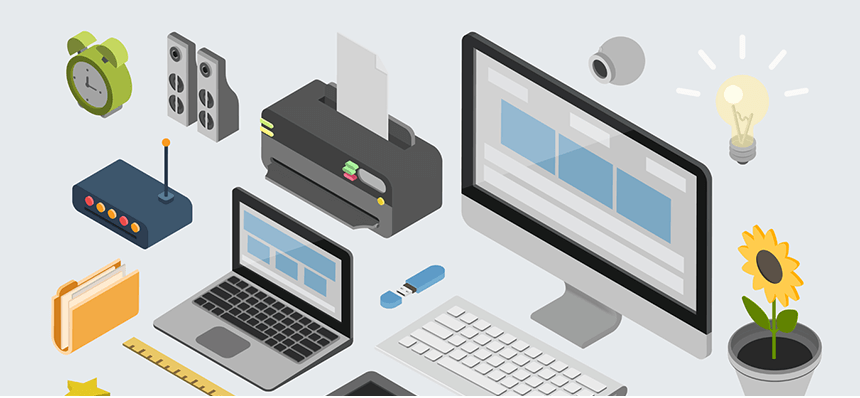 3. Buy gently used equipment – Another option to cut down business expenses is to buy gently used equipment for the office. It's an attractive prospect to buy the shiniest and latest equipment, however, when it makes sense to buy used, it may be in your best interest to keep this option in mind. Reallocating your expenses normally reserved for equipment can be redirected to other areas of your business that could use more attention. By reviewing your needs in this regard, you can open up many opportunities for growth elsewhere. Here are some examples of office equipment that you can consider buying used to cut down on costs:
Printers
Copiers
Office furniture
Refurbished laptops or tablets
Storage equipment
Monitors
Standing desks
4. Encourage telecommuting – More businesses are moving to hybrid work models, incorporating both work-from-home options and in-person structures. If you're looking to cut down on business expenses, encourage your team to continue telecommuting in either a full-time or part-time capacity so long as their productivity is not affected and that this type of transition makes sense for your team. In some industries, remote work may not be the best solution. However, this is a good way to lower costs by downgrading the need for expensive office space. You can even get to a point where a physical location may no longer be absolutely necessary. However, if the direction seems to be favoring the move towards remote work, make sure that your team is set up for success. This will include platforms that allow for seamless teleconferencing and efficient methods for communication across teams. Consistent and reliable communication is the key ingredient for this endeavor. Here are some other primary benefits of telecommuting:
Lowers cost of electricity and water usage in the office
Reduces travel costs for the team
Reduces time lost to travel while commuting
If your business doesn't have one already, review your telecommuting policy to make sure your team is on the same page as you about the rules. Update your policy to reflect the latest updates on pandemic-era remote work situations. These savings could positively impact your bottom line, so be sure to implement the strategies that work best for you and your team.
5. Use virtual resources when it makes sense – Switch to processes that include the usage of virtual technology to help you cut down on costs and enhance your operations especially if you are fully (or even partially) remote. To help you identify what resources can go virtual, here is a list of questions you can begin to examine upon review of your business structure:
What do we currently do in-person that can easily be done using virtual technology that accomplishes the same goal?
Which of our processes requires the staff to be physically present in the office versus being able to do the exact same function in a remote capacity?
How often do we use paper? Do we have the resources needed to cut down on paper usage? Will Cloud storage prove to be more effective?
What processes still involve the handling of physical materials? Can these processes be integrated into a virtual platform?
What are the benefits of using virtual technology for our internal operations? Does this help or hinder the team?
Does it make sense to transition our current workload to a virtual capacity? If so, how long will it take to be fully integrated in this way?
Does switching to virtual technology truly decrease our business expenses, allowing us to invest in other areas of the business?
Alongside these questions, you can look into these areas of your business that have the potential to work in a remote capacity:
Databases and information storing
Recruitment tools/Job boards
Payroll/Human Resource Systems
Employee rewards programs
Referral programs
Cloud computing
Of course, depending on the nature of your work, you'll have to evaluate the pros and cons of virtual resources and make the best choice for your team and business strategy.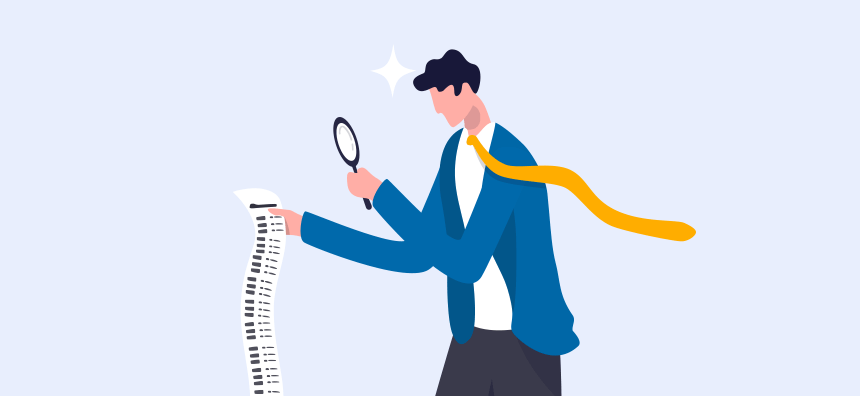 6. Review Appliance Expenses and Uses – Appliances can hike up your utility bill, especially if you're operating in an office. Take a look at your appliances and how often the team uses them for their workday. The items not being used can be either donated or recycled. You can also look for energy-saving appliances that will help lower costs on your electricity bill. One of the easiest things you can do to drive down the cost of electricity and not affect normal operations in the office is to power down the equipment after hours. Once you and your team really start to practice this after the designated working hours for the workday, it'll become a natural habit for those who close the office.
7. Narrow focus and prioritize quality – One of the ways in which you can cut down business expenses is to narrow your focus while also prioritizing quality over quantity. If you find yourself in a situation where you need to lower costs, you can pivot your business plan to focus solely on your core offering and deliver consistent results for your clients. Having a focal point in your business can help preserve your resources until you're in a position for expansion.
8. Enhance your employee's skills – Professional development is one of the most important features that top talent is looking for when searching for new positions. In order to increase retention among your staff and not incur more expenses for recruitment efforts, make sure you nurture your employees' growth and development. They'll not only feel valued and appreciated for their contributions, but they're likely to stay with you for the long term, too! Turnover, especially in high numbers, can have an unexpected impact on your budget and overhead costs. And here are other areas that will inevitably drive up the cost:
Additional hours for the recruitment team
Increased hours for the remaining staff (especially if turnover was particularly high)
Potential to offer working stipends for the team until the business is back to being fully-staffed
Fees for various job boards
Offering a competitive pay package to remain competitive within your industry market
Cost of training
Time in training for both new employee and trainer
New equipment and other assets to get the new hire up to speed
The cost of hiring an employee can be expensive. Investing in your employee's well-being and training now is a great way to ensure your staff sticks around for the long haul.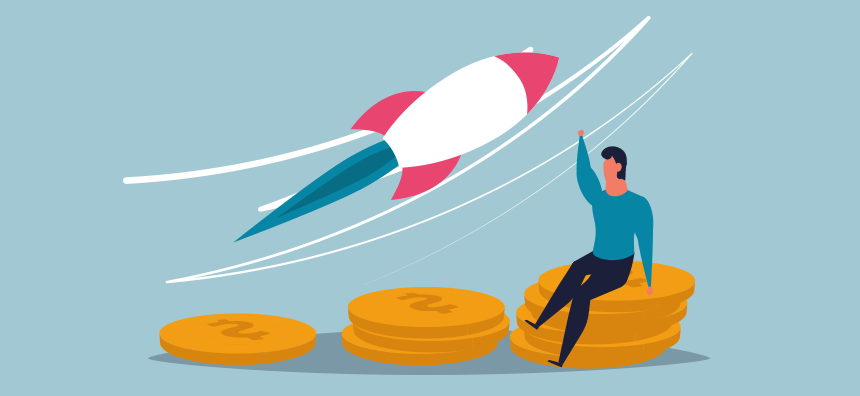 9. Rely on modern marketing methods – Avoid using "legacy ads" as part of your marketing strategy, such as TV spots that can be more costly than posting an ad on Facebook, for example. Organic social media marketing and word-of-mouth are modern, cost-effective, and a powerful way to reach more of your ideal customers in less time. If you're not sure where to start when it comes to your marketing, it's best to sit down with your team and review your content marketing plan. Look at what you're currently using and see if there are more cost-effective and time-saving methods to market your business.
10. Consider location – Depending on where you're located, the price of renting out an office space can be considerably high. Before you make any decisions about your office space, be mindful of the need for a physical location. And if one is necessary, consider your location. Ask yourself the following questions:
Are we located in an area with high competition?
Is our physical location easily accessible?
Is our location in an area that speaks directly to our demographic?
Does the space make sense for the type of business we have?
What is the average rent in our area?
Are we able to move into another location without affecting our bottom line?
The importance of having a principal place of business depends entirely on what the business does. For many it's a necessity, while others have the flexibility to move towards a virtual working space.
In case you opt for an LLC business structure, it is best to form an LLC in the state you live. You would be liable to pay state and file taxes in both states if your LLC is in any other state. For example, the state you live in is Texas and you registered LLC in California. Thus, you need to face state tax complications.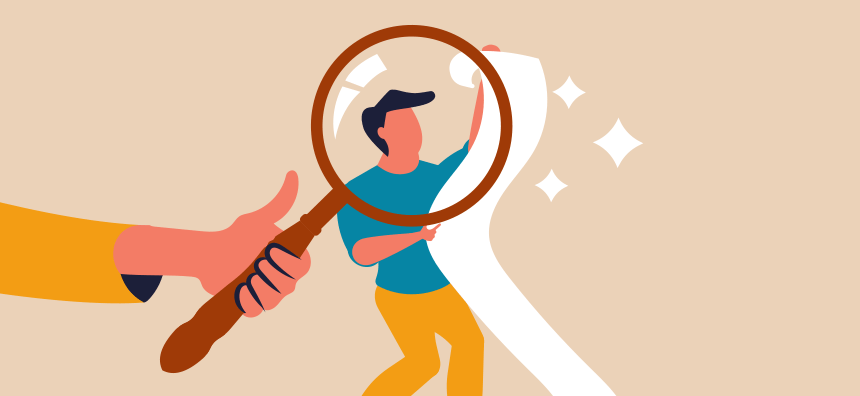 11. Track spending – Tracking your business expenses is often the simplest way to view how much you're spending and where. Having this data can help you reassess your business structure and identify areas that can be consolidated. More importantly, if you went over budget compared to what you had originally anticipated, you can see where you can make cuts. There are several benefits to tracking expenses:
You can get an accurate view of company performance as a whole.
Tracking can reveal any existing spending issues.
This process can help you stick to your designated budget.
Tracking also prepares you for tax season.
12. Use freelancers for non-core work – One of the most important aspects of your review process should be the necessity of hiring freelancers for your team. This does a few key things for you and your business as a whole:
Hire a professional(s) trained in a particular specialty that suits the unique needs of the company
No need to worry about fringe/benefit rates, which can average up to ~20% markup on top of the cost of salary
A speedier hiring and onboarding process
Unique talent pool available from around the globe
Can be project-based
The termination process is relatively straightforward and follows the rules as outlined in the contract
Can give the core team flexibility to focus on their main responsibilities instead of being pulled into other areas outside of their essential job functions
Hiring a freelancer or contractor can be a great way to cut down on business expenses while still pulling in more innovative work. If your business has whole departments or specialized projects (either short or long-term) that need extra attention, you can even consider outsourcing or onshoring your production operations to a third-party service provider. If you choose to outsource, keep in mind that you can also consider countries outside of the United States, including tech hubs such as Romania, the Philippines, and India.
13. Evaluate employee perks – Another main area to devote your attention to is your employee benefits and incentives so that you retain your top performers. Ask yourself this question: How do you celebrate your employees? Benefits and employee perks within the company are important as it provides the team and potential new hires a glimpse into your culture and values. In today's world, more and more people look for these types of benefits over monetary value. If your company offers appealing incentives, your candidate pool grows exponentially. Your current team is likely to speak highly of your business and increase referrals.
So how can you lower costs but still prioritize this aspect of your business? Here are some essential tips:
Choose your job perks by thinking about what your current team would appreciate the most. This is often done by deploying a company-wide survey asking what they would find most meaningful.
Review what perks you currently have in place.
The most effective employee recognition programs are the ones that are the simplest. No need for fancy technology. Regular, public, and thoughtful gestures and shout-outs can be powerful reasons why employees stick around. You can definitely get creative without breaking the bank!
The office should be an enjoyable place to be. An easy perk to add is food!
Promote flexibility in schedules.
Actively campaign for employees to think about their professional growth within the company. Then work together to come up with a personalized development plan.
You can implement these easy-to-use strategies right now all while staying well under budget.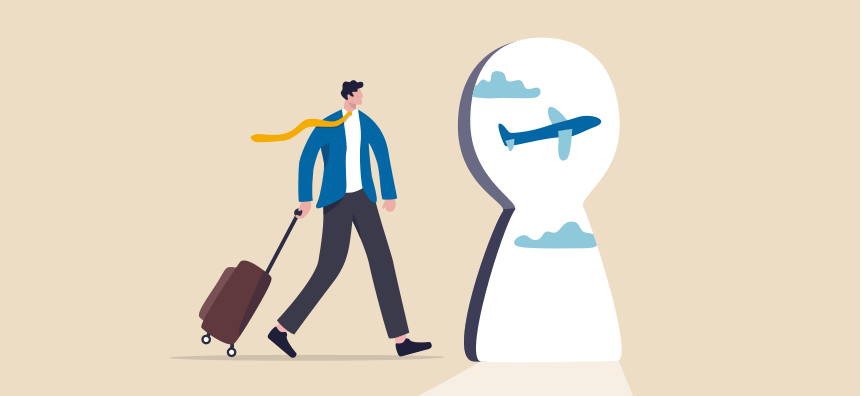 14. Limit travel expenses – Travel expenses are another area in which you can lower your business expenses. There are ways to plan ahead and tighten up your spending so that you can be mindful of your budget.
Review your current travel policies. This involves looking specifically at meal allowances and relevant expenses while on the business trip. Make sure you have crystal clear written guidelines on what expenses are considered reimbursable and what comes out of pocket. Additional costs during these trips can hurt your bottom line, so it's important to have the right language on your policy and a built-in review process that checks incurred expenses both before and after traveling.
Airline tickets can get expensive, so make sure your team is looking for reasonable flights and transportation while they're away.
The same goes for the cost of hotels. Even if the employee can choose where they want to stay, that's absolutely fine. So long as your policy covers what is reimbursable.
Meal expenses should also be given a finite budget, which is a maximum allowance for breakfast, lunch, and dinner.
Larger meetings involving a high number of attendees can be transitioned into a virtual setting. The cost of hosting a meeting through other platforms such as Zoom or GoToMeeting will be more cost-effective than the cost per-employee from a business trip.
Keeping track of your budget, especially when it comes to business travel, is of utmost importance to keep costs low.
15. Regularly review essential services – When it comes to vendors that serve your business, regularly review them and their contracts, especially when it comes time to renew contracts. Set strategic reminders, either on a quarterly or semi-annual basis, to review the contents of the contract. This is essential when it comes to renegotiation of terms and the process of rebidding. Practicing this review process within your company makes sure you stay ahead of any upcoming expenses and gives you the ability to negotiate for lower rates. It's also good practice to shop around for essential services, while still maintaining favorable relationships with your vendors. This can spark some friendly competition so that more providers want to work with you and keep the account alive. It can even help give you an advantage in lowering your costs.
16. Integrate financial responsibility into your company's values – Perhaps the most important idea when it comes to cutting down on business expenses is to foster a sense of financial responsibility into your company's core values. And it won't cost you anything to do this.
It's easy for you to see the big picture for the business. You know exactly where you want to be in a few years' time. But does your team? Do they believe in your mission? When it comes down to it, they're the ones that will ultimately contribute to the business's forward momentum, so your team must be able to understand the core values and sincerely get behind them. If they don't, they're less likely to feel motivated and inspired. Weaving this important value into your business's foundation will be essential for the following reasons:
More of your team will be aware of their spending habits (if applicable to their roles) and try to lower costs on their own
Incorporating fiscal responsibility into your values assures that everyone is on the same page as you
Creates a culture of trust and mindfulness regarding your actions in the workplace
Cultivates discipline amongst your staff
If you're one of the businesses that frequently recites core values or revisits your mission statement, this may be a great opportunity for you to check in with your team and see how they are embodying these values into their work habits. Core values align your team and get them excited about what the business has to offer the market. You'll be surprised at how quickly they incorporate financial responsibility and discipline into their behaviors.
In Conclusion
There are easy ways to cut costs in business. Many of these methods produce benefits beyond just being cost-effective. In some cases, you can cultivate a positive workplace environment that your team wants to be a part of.
While it may seem like a daunting task to review your current business structure and internal procedures, the simplest ideas often prove to be the most effective, such as cutting down on paper usage, reviewing appliance use, and taking advantage of more remote-friendly options. Cutting costs in business doesn't have to be a headache, and once you start to utilize these strategies, you'll find yourself building productive and lasting habits that benefit your business and the entire team.