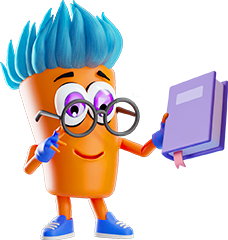 These 5 Companies Embrace a Culture of Collaboration. Here's What We Can Learn From Them.
"Well, we're just like a big family."
Have you ever gotten this answer in a job interview when you ask about the organization's culture?
It's not only cringe-worthy, but it's also a sign that there isn't a strong culture in the organization. If the hiring manager's idea of great work culture is a 'family' who throws the occasional pizza party – run.
What you really want to hear is that the organization has a culture of collaboration. Why? Because a culture of collaboration is beneficial to your success and the goals of the workplace as well.
What is a culture of collaboration?
A culture of collaboration is when collaboration is persistent – it is integrated into how people regularly work. Employees at every level, in every department, are encouraged to work together to achieve the best outcomes.
Collaboration in the workplace is inevitable. Sooner or later, you will have to work with others – whether they're in your department or not. Being able to effectively collaborate drives workplace performance and makes successful outcomes more likely. It's essential to make sure that the work environment supports and promotes collaboration.
What does a collaborative organization look like in the real world?
To get a feel for what a culture of collaboration in the workplace looks like, let's take a look at 5 companies that set a great example. Each company gives us a main takeaway that we can go on and implement in our own workplaces.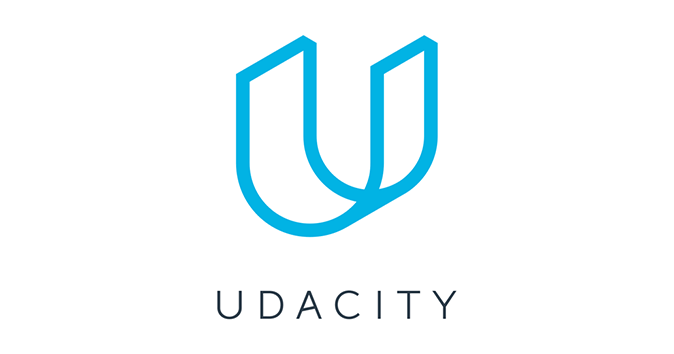 1. Udacity – Collaboration starts with connection.
Udacity is an online education platform that helps train people for the predicted career needs of the future. Despite the immense growth that Udacity has seen, they still understand the importance of setting aside time for employees to have fun together. Every week they make time for corporate team-building activities and events that help employees connect and engage through letting loose and putting work on the back burner.
The team that connects and bonds and actually likes each other, will work better together. Think back to your school days – how much better was it when you were put in a school project with classmates you actually liked vs. the annoying kids you didn't? Not only was the process better, but the outcomes were probably a lot better too.
Help your organization achieve a culture of collaboration by encouraging them to connect on a personal level. Through team-building events such as weekly happy hours, movie nights, or game days, you can do this. If your team is virtual, check out our list of virtual team-building activities here.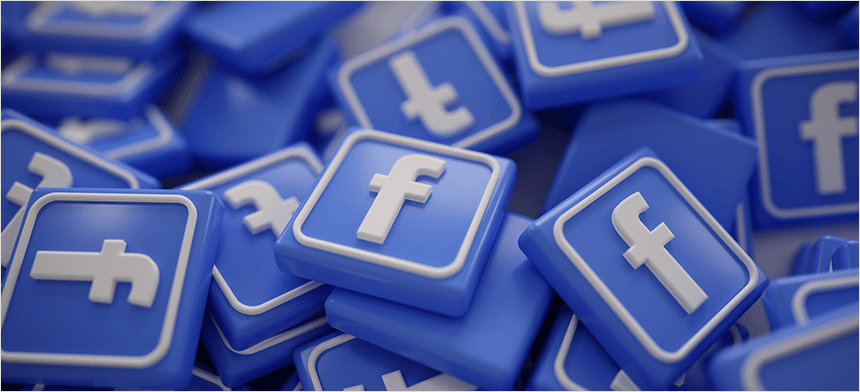 2. Facebook – Participation at every level is key
You've probably heard of social media pioneer Facebook. Turns out, Zuckerberg has some insight into the benefits of a culture of collaboration in the workplace.
At Facebook, Hackathon events are held regularly. Employees throughout the organization come together to build something that they want to see on Facebook. Something that will believe would have a significant impact on Facebook and its users. The one rule – you can't work on something related to your day job. Split into diverse teams, a mix of departments and levels, the team presents their outcome and everyone votes on which ideas are the best.
The Hackathon encourages team members who wouldn't ordinarily interact to come together and collaborate in a meaningful way. At the Hackathon, interns who have only been there a few months will work with experienced engineers to put something together. It is evident that Facebook encourages new team members to engage with and participate in their culture of innovation and collaboration in a meaningful way.
By using the framework of Facebook's Hackathon, you can develop industry-specific events for fun that also allow employees across the organization to get involved and indulge their passion for their field. Perhaps an advertising firm could host events where teams only have one hour to prepare for a pitch meeting for a product they were assigned an hour before?
There are a few takeaways from Facebook's Hackathon events that you can incorporate into your organization:
Improving relations between departments and levels is important. Organizations must know how to merge their talent, data, and resources to achieve outstanding outcomes. Some of Facebook's most significant innovations have come from its Hackathons.
Getting new team members immersed in the collaborative culture is crucial. Showing newbies how things are done helps them absorb the culture and know how to participate.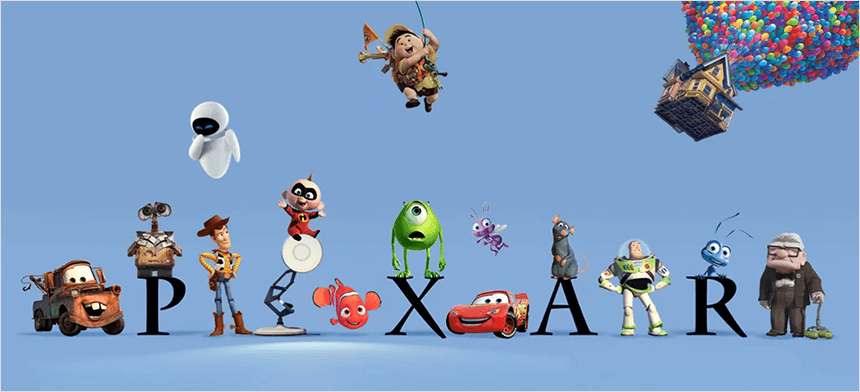 3. Pixar – Space matters
You might think that the rise in popularity of open-plan offices would be because of their ability to encourage collaboration and communication. A lot of research has been conducted on the open-plan workplace, and it isn't as beneficial as one might think. One study conducted in 2018 found that increased distractions can impair a culture of collaboration and increase stress. The researchers determined that having a mix of quiet workspaces and open concept areas improves work conditions and encourages a culture of collaboration.
These findings have been backed up repeatedly. Another study found that there was a 70% decrease in collaborative face-to-face interaction in open-plan offices, with employees instead turning to email and instant messaging.
When Steve Jobs redesigned beloved computer animation studio Pixar's office, collaboration was the main thing on his mind. Jobs brought everyone under the same roof – animators, executives, editors, etc. The idea was that random encounters and interactions would lead to great ideas being born. He also made room for solitude so that those who need it could have the time to themselves as required. There are plenty of open-space collaborative spaces that encourage people to meet up, chat and collaborate as well.
The takeaway here is that space affects an organization's culture of collaboration. We need to design space in a way that caters to the needs of employees. Setting up an open-plan office and putting everyone in the same area may not be the best idea. Instead, think about how each team works, which teams work together more often, and their need for solitude. Humans are complicated, and we need options. An ideal office space should reflect this as well as encourage meaningful interactions.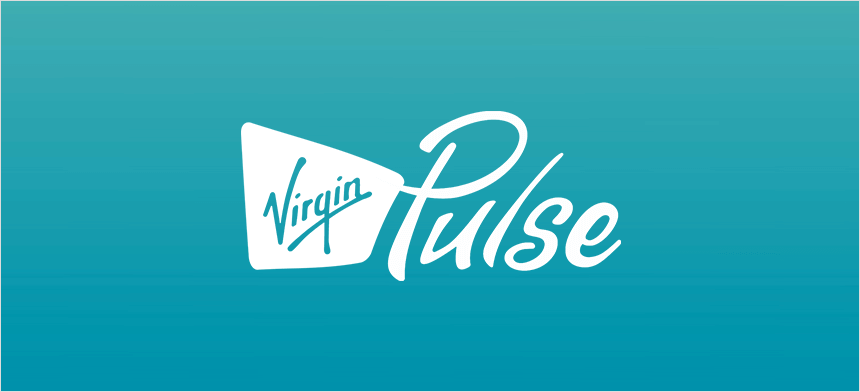 4. Virgin Pulse – Aligning individual goals to company values.
Virgin Pulse is a digital health and engagement company. Through data, their goal is to help companies cultivate healthy lifestyle habits for their employees. With a mission to help other companies promote happy and healthy employees, it makes sense that they would want that for their own too.
One way Virgin Pulse promotes employee happiness is through cultivating a culture of collaboration. One of their company values is 'One Team, One Dream.' Virgin Pulse encourages employees to embrace the belief that they're all in this together through consistent collaboration and communication. Each year the company has an event where employees worldwide attend to hear about the latest product news and the year's business strategy. Employees get the chance to understand and get excited about the company's vision, network, and build connections.
When employees are aligned with the company's goals, they're more likely to work together to achieve those goals. This is integral to a thriving culture of collaboration.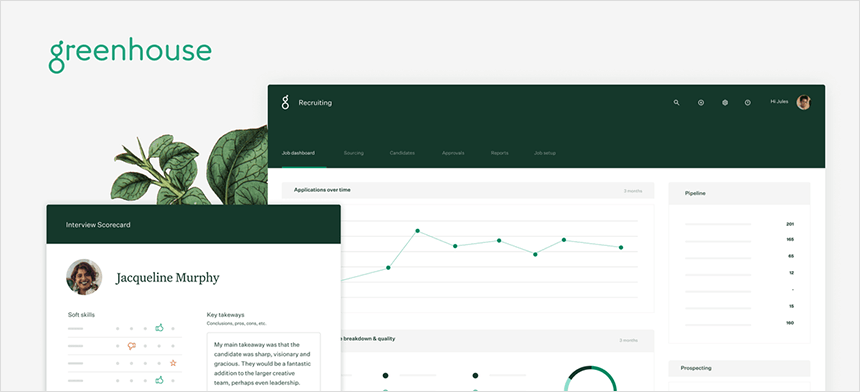 5. Greenhouse Software – Incentivize collaboration
Recruitment software giant Greenhouse Software knows a thing or two about what to look for in a great employee. At Greenhouse, collaboration is one of the main priorities and core values. Each year, Greenhouse hosts the "Gnomie Awards," where they recognize employees who embody Greenhouse's values.
It's pretty simple – by rewarding employees for collaboration, they encourage employees to be collaborative. It becomes a goal to work towards and something to be proud of. Recognition for collaboration doesn't have to be an awards ceremony; in fact, it should be a regular occurrence too.
Rewarding and applauding your employee's teamwork will help them seek out opportunities to work across departments. This embeds further collaboration into the culture of the organization. Pepsi Co is another example of a company that incentivizes collaboration – they base 40% of an employee's annual bonus on how well they've helped their peers better their careers.
Here are some bonus tips on how to reward and acknowledge collaboration:
Reward the whole team
Make collaboration an element of annual performance reviews
Don't just thank and reward the team for collaborating when the outcome is good. Acknowledge the employees for their collaboration as they go. Make it persistent.
Find out what your team's appreciation language is.
There is no one-size-fits-all approach to driving a collaborative culture. From a local city council to a Fortune 500 giant, every organization will need to do things differently. However, by learning from practical examples, methods can be extracted and applied to your company.