The 5 Pillars of Project Management – and How You Can Implement Them Today!
The pillars of project management success go beyond factors such as appropriate work-process systems, collective team knowledge, and strategic decision-making. These are not the only elements that contribute to effective project management.
Project management can be a nuanced process, often requiring a customized and structured workflow to ensure successful, high-quality outcomes for an organization. Understandably, the role of a Project Manager (PM) and the individuals on a team play a vital role in shepherding this entire process from beginning to end.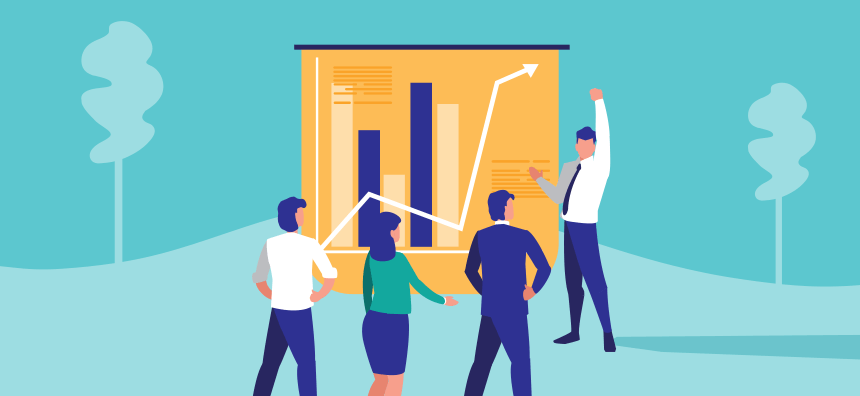 The Pillars For Project Management Success
A pillar is defined as a "fundamental precept", giving way to firm principles and practices. The pillars of any rule or vision statement upheld by an organization always provide a sense of strength, unity, and clear identity. Project management in the workplace is no different. The processes of workflow practices need well-defined pillars to support both the technical and abstract aspects of project management.
Systems and processes are integral to project management, however, in order to achieve success, project management often relies on more intangible factors, more closely resembling soft skills. For example, a new hire with exceptional hard skills in computer programming has the ability to bring a robust amount of information and methodologies to their new team. However, without clear guiding principles about the goals of the assignments, organized and thoughtful processes, room to think creatively, and growing doubts about the team's capabilities to operate as a cohesive unit, the knowledge potentially stays stagnant. Important milestones fall through the cracks, communication within the team isn't as fully collaborative, or hiccups in the workflow process are met with less compassion.
The company not only risks losing a valuable employee but also increases the amount of turnover to other organizations that prioritize the need to create and nurture the building blocks of project management.
These pillars can make or break project workflow, no matter the scope or level of talent from the people involved. It's what holds the project together, not only supporting the team in carrying out the basic objectives of the assignment, but also guiding them in making productive and meaningful contributions.
Here are the five essential pillars that are the foundation of project management.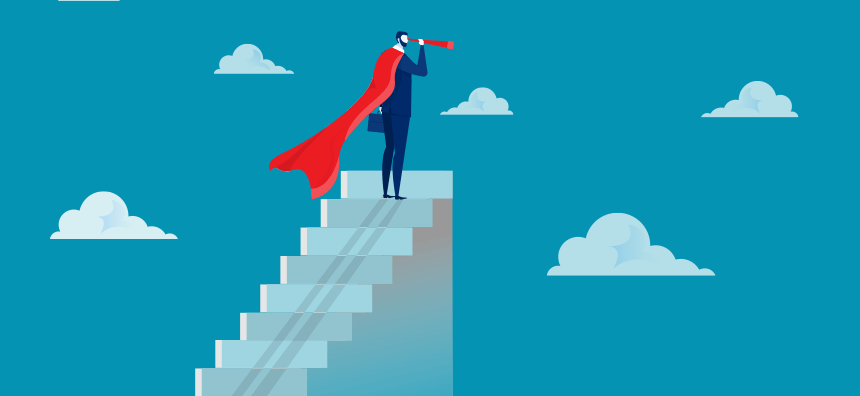 Project Management Pillar #1: Vision
A company's vision for the present and the future is an important aspect of project management. Not only does a vision share what the company would like to do to operate better, but it also gives an undeniable visual about where the company wants to be in a few years. In order to create strong team alignment, creating a company vision that inspires and motivates its employees must be done at the leadership level. This is the first pillar of project management because of its focus on workplace transparency. Without a clear path forward, employees won't understand where the company is going or how their efforts contribute to the overall goal.
Organizations that prioritize workplace transparency tend to have stronger employee engagement, communication, and positive work culture, according to Glassdoor.
So what does this mean for project management?
When employees are aligned with the company's vision, their morale is significantly improved, and they're more likely to sustain high levels of performance than those without this crucial element. With this understanding comes inspired ideas to help make the vision happen, which includes innovative project management creation based on a company's project needs. According to Indeed, vision statements often serve as a guide when employees encounter various challenges.
It's also essential to understand that a company's vision isn't limited to internal staff. This is something that can be shared with external clients, customers, and prospective employees to help with their understanding of the organization's purpose.
For example, if a company has a clear vision that it shares on its website, this can act as a type of strategic recruitment strategy. Potential candidates will be drawn to the positive and buzzing workplace culture that a vision can so aptly describe. This also helps organizations stand out by setting themselves apart from their competitors by providing a firm sense of commitment to an employee's wellbeing and supportive work culture. A vision prioritizes the development of an employee but also focuses on the company's values and core business objectives.
A vision can attract top talent to the organization, whose own personal goals align with the company's, which is important for long-term retention. As effective project management does require the team to have a high level of skill in order to function properly, having a vision that attracts these types of performers is vital to success.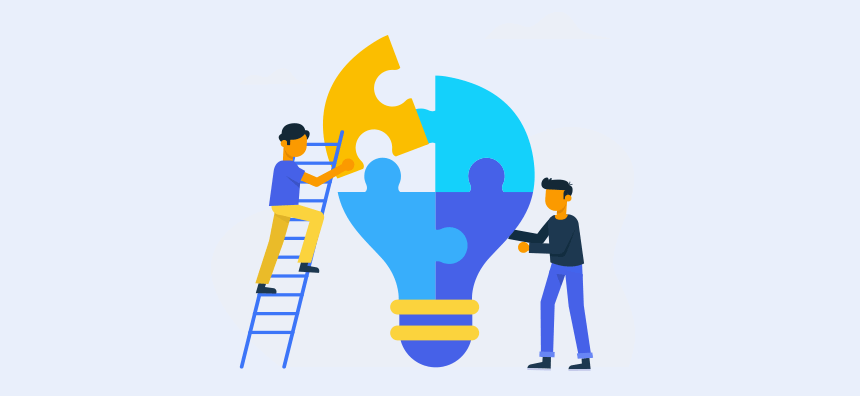 Project Management Pillar #2: Collaboration
One of the most important aspects of project management is the idea that everyone has the ability to contribute to the process equally and fairly. Collaboration in the workplace is important for a wide variety of reasons:
Leverages the wide range of talent on the team for maximum impact
Enables the team to think creatively
Brings everyone together ensuring high productivity
Achieves the teams' goals faster
Improves overall performance of the company
Empowers the team to learn from each other, sharpening existing skills and learning valuable new ones
Fosters a sense of belonging
Promotes more innovative problem-solving
Increases sense of purpose
Gets the team on the same page
Leads to more strategic and thoughtful decision-making
These are all essential, contributing factors to successful project management, especially when it comes to decision-making, which keeps the project moving and the entire team on track. Leaders and teams must work together to coordinate, execute, and monitor the projects they're working on. Especially with larger, more complex assignments that need buy-in across several departments, collaboration amongst teams must be one of the stronger skill sets. Throughout the process, the team can work together and be more aware of each other's unique perspectives, needs, and deadlines.
Collaboration also helps create more inspired ideas when problems arise during the project's life cycle. The team works together to identify the problem, have a meaningful dialogue, and come up with an agreed-upon solution. Without this level of collaboration, projects cannot be delivered with high-quality outcomes. Projects tend to remain stuck or delayed until a solution can present itself.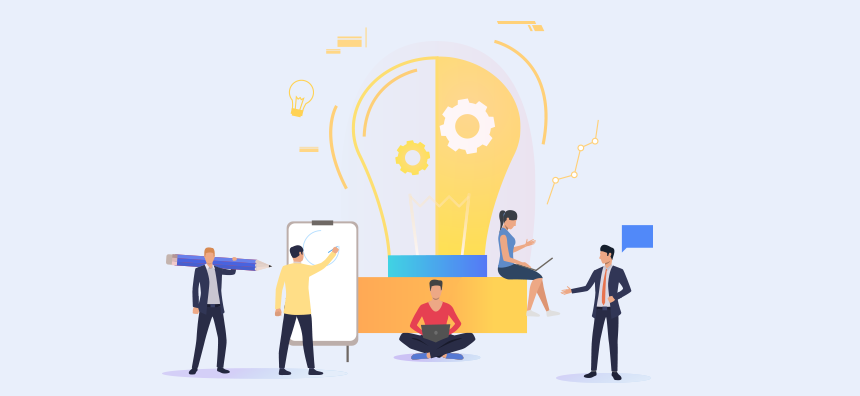 Project Management Pillar #3: Flexibility
Flexibility is a vital pillar of project management. As with many projects in the workplace, circumstances can change over time, which could potentially derail timelines and deliverables. Leadership, the PM, and the relevant team members should remain flexible and adapt to the situation when there's a disruption to the normal process. Here are a few reasons why flexibility is important in project management:
Anticipate the unexpected – In project management, there is a systemized workflow process that helps guide the team to the intended goal. This happens to make the vast majority of employees more comfortable as there is familiarity in established processes. However, an effective PM plans the project expecting change, anticipating deviations from the standard practice. Depending on the project needs, the team can hold tightly to the process, with short bursts to reprioritize, rework, or come up with other solutions to the problem, or, as the project moves forward, the team can have meaningful conversations as problems manifest.
Put the team first – Flexibility puts the people first. While the idea is to assess the issue at hand, a PM needs to check in and evaluate the workload of the team. This ensures smooth coordination and continued communication as the PM works to keep the project on track. It's important to understand that drastic shifts in processes can negatively affect employees, especially if there's an increasing amount of change all at once. Keeping the team together during challenges is crucial to project management success.
Foster dedication – Even with regular changes in workflow processes, a dedicated team member will continually "keep up" with any new developments and contribute to innovative problem-solving. The more flexible the team is the more dedication to a project the organization is likely to get even in during challenging times.
Project Management Pillar #4: Accountability
Accountability is another important aspect of project management. An individual is accountable for their contributions and will be the intended receipt of the good (or bad) consequences of their work. They are responsible for their own decisions, actions, and results. This ensures that a PM avoids micromanaging individuals on a team, which can create a variety of interpersonal issues. An effective PM empowers the team to uphold their responsibilities to the project.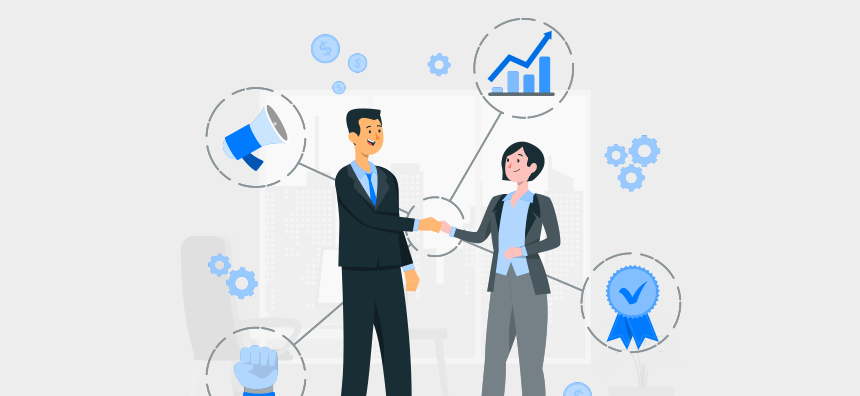 Project Management Pillar #5: Trust
Trust works in a few distinct ways in project management:
The team is able to rely on each other
Allows team members to focus on their tasks with minimal distractions
Encourages continued collaboration
Has a positive effect on an employee's physical and mental well-being in the workplace
Supports high productivity
Creates transparency
Demonstrates respect
Focuses on what the team can do to improve, and not linger on mistakes
Trust often comes with time, patience, and experience. The PM and the team usually find their rhythm after a few cycles of working together, but ultimately, it can have reverberating effects on the success of not only the project, but the professional development of the staff as well.
In Conclusion
The way organizations approach project management has transformed over the years. Instead of focusing on the finer details of workflow processes (although these are important), leadership understands that to truly build a process that works, it's about taking a step back and giving their employees a clear path forward. This is done by providing a company vision that everyone can rally behind and a positive work environment that continues to motivate and support the way everyone works together.