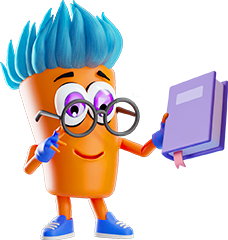 How Has Project Management Evolved Over Time?
Most sources claim that project management was "invented" in the mid-20th century, when Gantt charts were popularized and concepts like cost prediction and project scheduling were created.
But history is filled with endless examples of project management brilliance. What is true is that, until around 1950, project management-specific techniques and tools had never been used. Fast forward to today and project management is almost unrecognizable from just 1-2 decades ago. Its evolution has been rapid and transformative for virtually every industry in every nation on Earth.
In this article we're going to examine that evolution, from the earliest examples of project management through to today and beyond.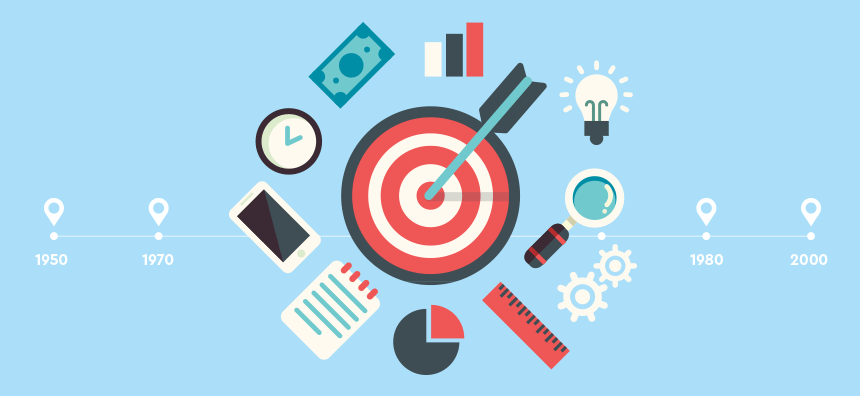 The history of project management
For most of history, it's been the master tradesmen and architects who have personally overseen the construction of their work. From Hemiunu (Great Pyramid of Giza architect) to Isambard Kingdom Brunel (one of history's great and prolific engineering geniuses) these masters wouldn't have dreamed of leaving the implementation of their designs to anyone else.
The simplest definition of a project is any effort to produce a unique result with due care to quality, time limits and budget. The Egyptian pyramids were built to very specific dimensions using then-groundbreaking techniques, funded by taxing the people, and built to quickly honor the royal dead—though it satisfies the 3 criteria, most historians don't credit this as true project management.
So let's jump ahead to the 1950s when the foundations of modern project management were laid.
1950s and 60s
This was where the modern project manager was born: a role of which the sole purpose was the optimization of project delivery, by using groundbreaking project management techniques and tools. The earliest such tools were the Critical Path Method (CPM) and PERT—the Program Evaluation and Review Technique:
CPM—Developed by Morgan Walker of Dupont and James Kelley Jr of Remington Rand, this was essentially an algorithm (the first of its kind) to optimally schedule any set of project activities.
PERT—Developed during the Polaris missile mission (during the cold war) PERT was a decision-making tool that considered 3 variables (time, resources and technical performance specs) in order to find the fastest possible way to achieve project objectives.
At a similar time, headway was made in complementary areas such as cost estimation and management, engineering economics and many others. As a result, the 50s and 60s laid the foundations for a new era of technological growth.
The 70s
Throughout the 1970s, project management continued to evolve. Let's highlight two particularly prominent progressions:
Project management software—This was the decade where Bill Gates launched Microsoft and computers first became affordable for medium-sized companies. It also saw the launch of the world's first project management software companies (offering relational database management systems) of which the most prominent were Artemis, Oracle and Scitor.
Material requirements planning—Another shift in thinking for manufacturing during the 60s and 70s was the invention of MRP, created in order to optimize manufacturing processes. The basic tenets were:

Ensure materials are available for production
Maintain lowest possible levels of materials
Plan manufacturing, delivery and purchasing activities
This was revolutionary since all industries had previously relied on simpler systems of ordering new materials when they ran out (Reorder Point methods) or ordering the amount of materials that most significantly reduced holding and ordering costs (Economic Purchase Quantity).
The 80s and 90s
By the early 90s, the entire landscape of project management had been transformed. Computers now dominated project scheduling and management for nearly all large and medium-sized companies. Monumental projects continued to be completed faster and better than thought possible, while setbacks—for example the tragedy of the Challenger space shuttle—spurred the advancement of risk management and quality management to new heights.
It was around this time that the concept of a project management methodology was invented. The Scrum methodology (which remains immensely popular to this day) was introduced by Jeff Sutherland in 1993. Agile (perhaps the most famous methodology) was first introduced slightly later in 2001.
These methodologies described new approaches to organizing and completing project activities, which gave teams a framework for even faster iteration and development of outcomes.
The 2000s
The advent of the internet changed everything once again. The power of personal computing and data management became stratospheric: data could now be shared with anyone, anywhere, at any time. It has of course facilitated global projects, but modern cloud-based management tools were also transformative for domestic and local projects.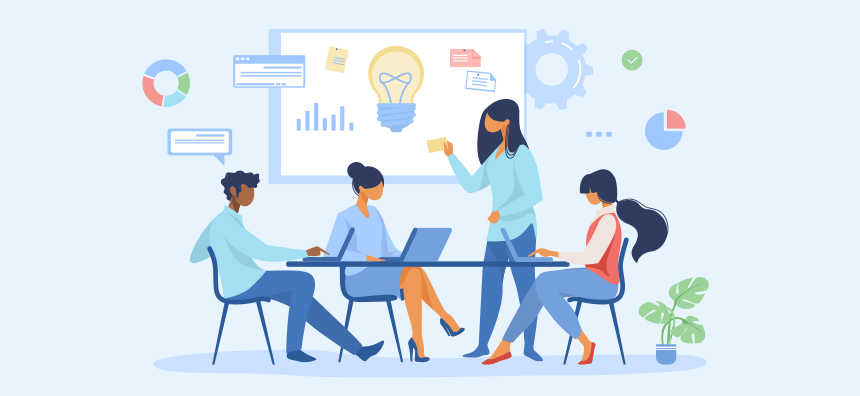 What project management looks like today
If we were to take a project manager from the 70s or 80s and plop them into a modern PM role, they would be nothing short of astounded at what it demanded of them. Even though project management was instrumental in feats like the moon landings, the job was entirely focused on optimizing the process. The greater strategic goals and context of the project were managed by higher-ups, and the project manager role was about getting your head down and being a first-class technical performer.
Today, the duties of a high-performing project manager are significantly broader. We're going to look at the 3 areas we've identified as being the most groundbreaking:
The importance of people management
The challenges of managing remote teams
The requirement of becoming a strategic partner
These principles are becoming cornerstones of "new age" project management.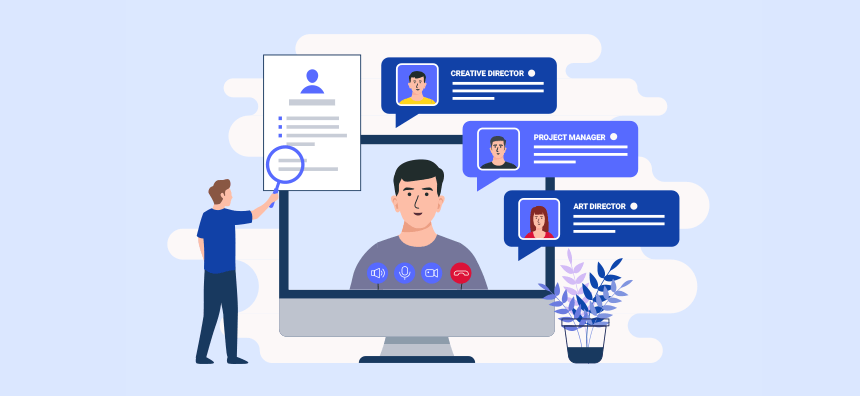 Increased focus on people management
As the trend for empowering employees and prioritizing wellbeing has continued to climb, so too has the remit of project management widened. It is no longer a purely process role: as well as overseeing project deliverables, managers are now required to develop the personal skills and soft attributes of employees, cultivate fulfillment in their roles, and be an empathetic ear to complaints, troubles and problems.
The reason? Well, there's a few. On the one hand, we can talk all day about the vital importance of tools, techniques, projections and scheduling. But if you don't prioritize the humans in your team, your project will always fall below its potential. This is a relatively new way of thinking, but employees are less willing than ever to tolerate unfair treatment, abuse, or apathy—if your company doesn't offer them what they need, they'll find a competitor that will.
People are now considered more crucial to the success of projects than ever before—if you lose them, you derail the project.
Soft skills are becoming essential
Our increasingly more collaborative work environments—with less focus on strictly top-down management—means the value placed on soft skills is through the roof.
Unfortunately, most managerial promotions (including those of project managers) come off the back of technical performance. For example, a tax accountant smashes it out the park for 2 years and gets rewarded with a promotion to project manager—but has she actually demonstrated any managerial expertise?
This can be problematic. However, things are tracking in the right direction. Companies are beginning to prioritize soft skills like communication, empathy and motivation when promoting candidates. Those are traits you can't easily teach, if at all. Those with well-developed social and soft skills are naturally better disposed to person management.
This is a hugely challenging balancing act for companies. Do you focus on building a happy and engaged workforce (even if projects are run less smoothly and incur greater costs?) or hire a brilliant technical project manager and risk alienating team members?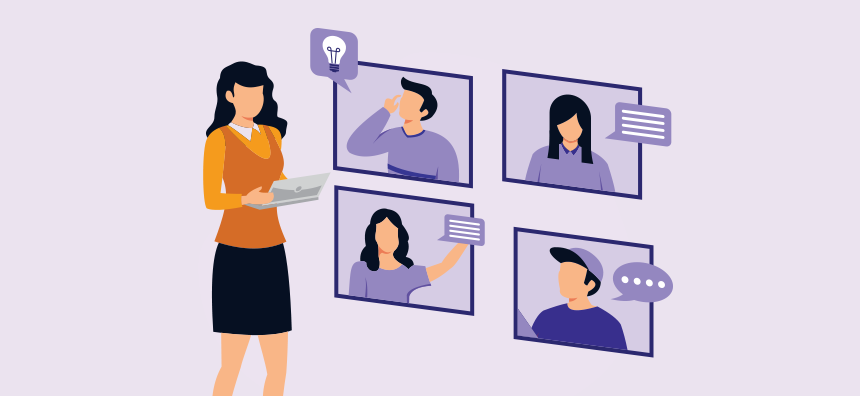 The unique challenge of managing virtual teams
The complexities of managing global teams, while still relatively new, have been largely figured out. Businesses and nations have been operating global trades for a couple of centuries, one way or another, and the internet era has generally made this job easier. Project management has adapted: the rise of online tools like Teamly—designed for project scheduling, task management, communication etc—is a direct response to digital globalization.
When remote work first entered the mainstream in response to the global lockdowns of early 2020, it was a safeguard; an emergency placeholder before things went back to normal. Now, nearly 2 years on, remote work (either full or hybrid) has become the expectation for a majority of workers.
And for project managers, remote work can be a headache.
First, there's communication. If your team is spread across different locations and your contact is fully (or even partially) remote, that presents complications—nevermind contrasting time zones or language barriers. As project manager, you need to put in more work to ensure communication is effective and streamlined, or else risk a buildup of frustration, stress, conflicts, and delays.
Nurturing relationships within the team is especially hard without personal contact time or social events. Virtual team members can also suffer from a lack of focus and poor productivity. Since resource allocation is a vital aspect of project management, there can be a tendency for projects to overrun.
None of these obstacles are insurmountable, but they do highlight the marked changes in the project management remit, even in just a few years.
Becoming a strategic partner
Perhaps the most fascinating shift for project managers is that they are now regularly contributing on a more strategic, directional level.
Project managers directly benefit from understanding how their project aligns with the company's overall strategic goals and vision. Without this understanding, it's much harder to deliver concretely effective outcomes. Familiarity with concepts like the triple bottom line (i.e. the social, ecological and economical outcomes of the project) allow PMs to use their expertise to reshape projects for greater success.
Once again, this is radically different to project management as recent as a few years ago. Job descriptions that were built around hard skills like scheduling and holding the team accountable have been superseded by "understanding the bigger picture" and "thinking outside the box". There is an expectation of questioning assumptions, challenging status quos, identifying and prioritizing risks more effectively, and generally employing a more strategic approach.
Project managers have historically been doers—they worked hard to make sure everything worked as smoothly as possible to deliver whatever the higher-ups asked for. Now, more and more project managers are taking seats at the thinkers table, and it's a serious gear change in responsibility.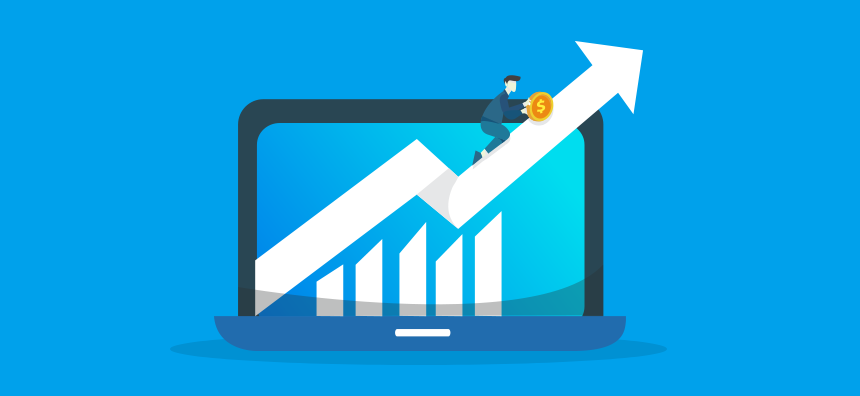 Project management keeps getting more powerful
As our projects become exponentially more ambitious, so project management tools & techniques become exponentially more valuable. The intersection of totally diverse fields, languages, cultures, ambitions, abilities and much more means that the old model—master directs worker—is simply impossible.
Over a 20 year period, Americans and Soviets overcame an incomprehensible number of obstacles in their desperate attempt to become the winners of the Space Race. With all the resources in the world, this would have been laughably futile without project management and its associated techniques.
The insane rate of innovation we witnessed during this period has continued to accelerate well into the 21st century. Globalization and the internet have made virtually all projects more competitive than could have been imagined during most of human history.
When ancient Egypt's master architects were building pyramids, there was never a young upstart looking to build better, sleeker pyramids on a more aggressive budget. Not so in today's industries.
Project management has become one of the keys to running a successful business. CPM and PERT were ground-breaking and have led to the establishment of various successful project management methodologies in use today, as well as the myriad software tools which make them practicable.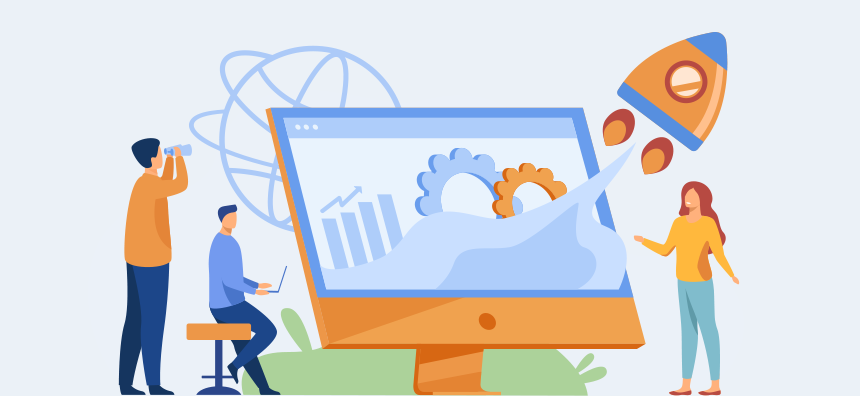 What does the future of project management have in store?
For many, the ideal project manager should be unburdened from the responsibility of managing and motivating staff and being a strategic partner. They would rather see this as a more technical, process-oriented role. In order to achieve that, some companies are now investing in separate roles: the project manager and the people manager.
Personal and professional development of employees is for the people manager; the project undertaking and its various arms and legs are for the project manager.
This is a fascinating development because it adds a new layer of complexity to projects. It also requires more budget per project (because of the second manager) but also introduces a novel dynamic, with the potential for teams to have two separate managers. It goes without saying that this is only really employed at the large, multinational level—but who knows how this might change in the coming years.
Other futurists are considering possibilities like "hybrid project management" (where project management methodologies are combined) as well as the inevitable impact of groundbreaking new technologies.
However, the only thing we can say for sure is that the role of project management will change, probably faster and more dramatically than anyone is currently predicting.