How To Create a Solid Resource Plan: What is resource planning? Why is it important? And steps you can take to become a better resource planner.
Whether you're looking for ways to streamline your business or just getting started, a resource plan is a must. Mapping out what you need to get the job done will make your company run more efficiently today and in the future.
Are you considering putting together a resource plan, but are not sure how to get started?
This guide will introduce you to the essentials of resource planning and explain why it's important for managers at all levels of an organization. We'll also provide tips on how to get started with your own resource plan and our own recommendations along the way.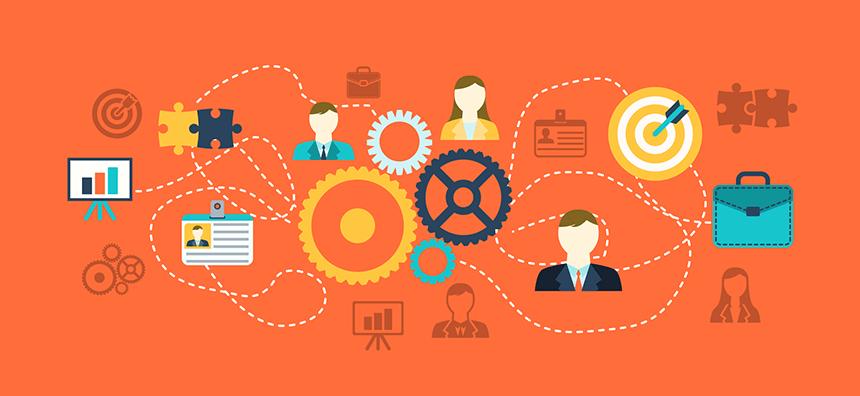 What is resource planning?
Resource planning is the process of determining how much or what kind of resources are needed for a particular task within a team's project. This involves deciding how many resources need to be allocated to your team members based on their skills and capacity.
The goal of resource planning is to recognize, forecast, and set-aside various types of business resources such as human capital or equipment for a business. The strategic use of resources can help a management team become more efficient and effective.
Types of Resources
There are a variety of resources available. The following is a list of some of the most prevalent types:
Human resources – This includes all of the key personnel who will be working on your project. You need to know what their specific roles are, what qualifications and experience they have and how many of them you will need. You also need to know what their working hours will be and what tasks they'll carry out within the project timeline.
Financial resources – This includes all of the money that will be spent on your project. This helps you to determine how much it will cost as well as what kind of budget is required.
Technology resources – This includes any equipment that will be used to complete tasks, as well as software and applications that are needed for projects.
Facilities – This includes any physical structures or places that will be needed for your project, such as the work environment and office spaces.
With resource planning, you can keep your team organized and on task. You'll have a good sense of their capacity so that they don't burn out or get too tired with all the work required.
A resource plan is, generally, created during the start of the project. It's usually created by the person in charge of the project. This person will be responsible for identifying the needs required for the project.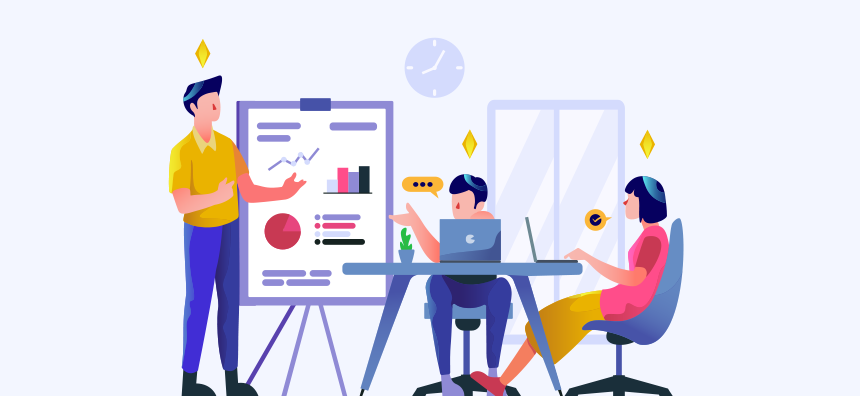 Why is resource planning important to project management?
Planning is essential for the success of every project. This is why understanding what your project needs, and identifying the specific resources it will take to accomplish it, are essential.
You risk adding unnecessary stress and strain to your project if you don't have a resource plan in place. If you don't prepare properly, your team may not complete tasks on time or miss milestones.
Simply put: It's not good for business to keep your employees in the dark about what their responsibilities are and what tools and equipment they need to get the job done.
A proper resource plan will also help in reducing budgeting and help accurately forecasting project expenses. Without doing resource planning, it's impossible to have a proper idea of what resources are needed when and how much they will cost. This is crucial because by resource planning, you can better your chances for success in your project or enterprise.
If you don't optimize your plan for resources, your project will most likely fail. Resource planning is the bedrock for any project plan. It's what makes or breaks a project because it deals with the people who are going to be working on your team and what they'll be doing in terms of work hours, tasks, and the like.
If you have a solid resource planning strategy in place from the start, your chances for success greatly increase.
So what's the benefit of resource planning?
Simply put, the greatest advantage is that you'll avoid a lot of problems. Significant issues emerge when organizations try to do things without an adequate resource plan. Here are a few examples from our list of resources.
Human resources
What does it look like when human resources are mismanaged?
There are several possible scenarios. For example, when there are too many people assigned to a task, it can create a bottleneck that slows down the work and impacts deadlines. Overstaffing is a huge problem.
Another scenario is if you're understaffed on a given task, then you run the risk of employee burnout, project delay, or even project cancellation.
In both of these cases, you run the risk for a decrease in your employee's morale.
Financial resources
When things go wrong, the first place most people look, is their budget. So what happens when you don't have one or it's not properly planned out?
Let's say you run your project without knowing the costs. If you don't have any idea what things are going to cost, how do you know when you're overspending?
Project managers who simply hand wave their resource planning don't know if they're staying on budget or not. This lack of knowledge can be a huge problem because it impacts the entire project.
Technology resources
Say you don't have a plan for what software tools or equipment will be required to get the job done. Then a lot of time might get wasted trying to figure it out. Employees might spend their time and efforts trying out different tools or even performing unnecessary tasks, which wastes company resources.
Not having a plan for what technology is needed can also create issues with compatibility among your team members and system errors that slow down the workflow until they're fixed.
Facilities
The resources that are available in the workplace, such as cubicles, furniture, etc. can have a big impact on your employees' morale and productivity. Your company's work environment is part of creating a productive and positive work experience for your employees.
Simply put…
Resource planning minimizes these problems by ensuring that everyone has what they need when they need it. Without a solid resource plan, you risk putting unnecessary strain on your employees and the negative effects that come with it. The result of not having a resource plan is missed deadlines, loss in productivity, lack of communication, burnout, increased costs, etc.
While there are many other benefits than what we've described here, they all boil down to one thing: When you have a proper resource plan in place, the chances of success greatly increase.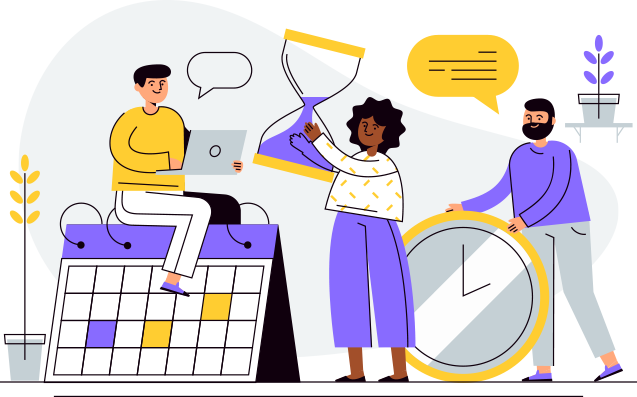 So what's the process for creating a resource plan?
Resource planning should be done before you begin your project. Without a plan in place you won't have a good idea of what tasks need to be done and when, so it will be difficult to navigate the process along with its contingencies. That's why it's important to do your resource planning during the planning stage of your project.
3 Key Components To a Rock Solid Plan
In order to have a solid resource plan, you need to know what your project is, who will be working on it, and your schedule.
The 3 key components are: What will be done, who will do it, and when?
With those pieces of information you'll have what you need to create a rock solid plan.
The aim of the overall project along with a breakdown of all of the milestones, with the major tasks needed to complete each milestone.
The amount of resources required for each project task. Many resources in projects are used daily. So be prepared to create a detailed plan to determine how they are being used.
Scheduled dates for the tasks. It should include the amount of time required by the people working on the project, equipment rented, and project site rent.
Without these 3 key elements, your resource plan won't be as solid as it should be. Remember, the more detailed you can get with these three components, the easier it will be to figure out what resources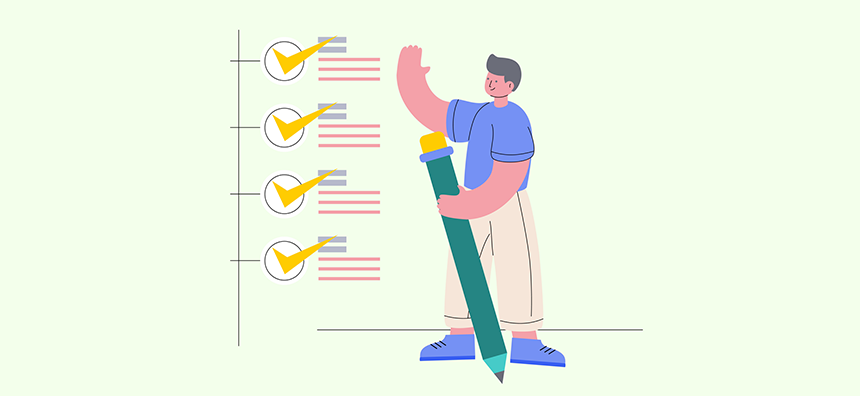 5 Steps to creating a resource plan
Now that we've identified the 3 key components of a resource plan, let's take a look at how you can go about creating a resource plan.
Step 1: Write down resource needs
Create a breakdown of all the resources needed for your project. Organize them by task and decide which ones you want to work on together, then define their responsibilities in detail so that when it's time to get started, they'll know exactly what to do.
Next list out any equipment needed like computers or machinery if there isn't already an existing one.
Step 2: Forecast resource usage
Determine how much resources will be required throughout the project's life cycle from the resource list. Try to be as detailed as possible. Remember you want to think about workers, budget, equipment/software, and work environment.
It is absolutely essential to calculate the total price tag for all your project's resources by adding up their individual costs. Then determine what percentage of that will be needed over the course of the project to cover charges like staffing, equipment rental, project site rent, or software.
Step 3: Build a resource schedule
Create a schedule with resources required for each task, including the people/equipment needed, when the tasks will start within your project's timetable, and when they'll be completed. This way you can quickly identify what resources are being used on which days so you know who to call if there is an issue.
Step 4: Redistribute resources
After your resource schedule is built, you might need to redistribute the resources if their usage is uneven. This way they'll be more evenly distributed throughout your project's life cycle and spread out the workload accordingly.
So what about contingency plans?
Contingency plans are used in cases where it looks like there isn't enough of a resource for what needs to be done. This plan allows you to have an idea of who will make up the difference in case something happens.
For example, say you need 4 people for your project but only 3 are available; one person will act as the backup if someone calls out sick or can't work during a scheduled time. The key is to always have a plan B if something goes wrong so your project doesn't suffer any setbacks.
Step 5: Review and Amend
Once you've finished your resource schedule, make sure to review it. You might notice that potential shortfalls in your allocation, which you need to balance out by either acquiring more equipment, hiring another person or increasing budget.
You might also notice that there are too many resources assigned to one part of your project while other parts are lagging behind which will require you to redistribute the resources accordingly.
Sometimes supply chain issues can create a scenario where you have to work with limited resources. But as long as your resource plan is in place, you'll always have a contingency plan so that there are no surprises.
If that's the case, contact your suppliers and renegotiate until you find a solution. Also allow time for workers to train on how to use equipment or learn new skills.
Conclusion
With a resource plan in place, all your stakeholders, from upper management to your employees, can see how their roles fit into the big picture. In turn this prevents misunderstandings with unrealistic expectations and helps you stay on track even when problems arise.
So now that you know the basics of creating a resource plan, it's your turn to get started.