How a Virtual Assistant From the Philippines Gives You the Lifestyle You Crave
Working for yourself has a lot of allure. Setting your own schedule means you can start the day at 10 am without worrying about a punitive boss, or, on a whim, shut down the computer and hit the fairway for the afternoon.
Right? Well, for many, unfortunately, this isn't exactly the case.
The to-do list of a small business owner or solopreneur is overwhelming. All the crucial components to any successful business fall on the shoulders of one or two people, including things like marketing, administration, bookkeeping, and website maintenance.
"At some point, no matter how well you're doing, you hit a ceiling–'I just can't fulfill my potential because there is only one of me.' That is soul-crushing for an entrepreneur. You are in this trap. You know what needs to be done, you just don't have time to do it," says Jen Lehner, Professor of Digital Marketing at Cleveland State University
In order to attain lifestyle freedom and not sit in front of a computer screen for ten to twelve hours a day, any small business owner needs to delegate work.
Hiring a virtual assistant to perform all the ancillary tasks of a business is a game changer. It enables the owner to focus his or her energy on the central aspect of the business. Sales and productivity flourish.
Where do you find this goose that lays the golden egg?
Although they don't promise to wave any magic wands, virtual assistants from the Philippines have demonstrated time and time again to be the heart and hand that businesses need, at a cost owners can manage.
Let's get into why a business would seek a virtual assistant from the Philippines, how to go about finding one, what tasks they perform, the role of an agency, and how to make a virtual assistant an integral part of your team.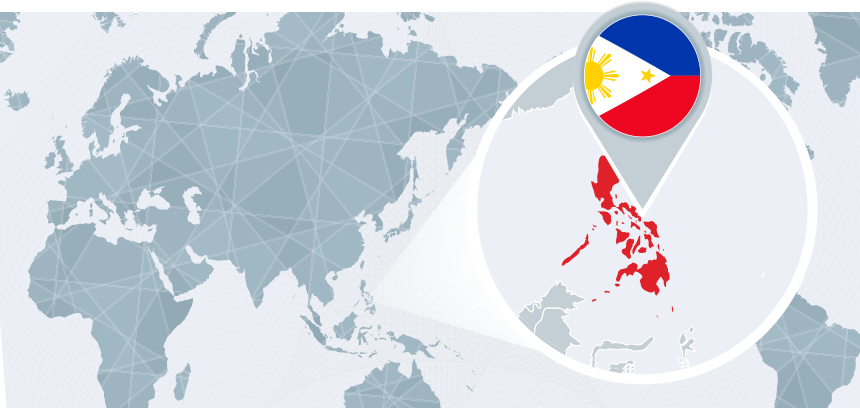 Why Hire a Virtual Assistant From the Philippines?
At first blush, it may seem odd to hire someone living thousands of miles away to do personal work in your business. How can you trust them to perform to your standards? Shouldn't someone be physically present in the office to develop that kind of know-how?
Additionally, Filipino virtual assistants earn as little as $4 an hour. That sounds like exploitation!
Business Coach Taylor Victoria speaks to these uncertainties:
"I've been working with VAs from the Philippines for a very long time now…we absolutely love them. Their quality of English is amazing, the quality of work is outstanding, I can't fault them really. And they are the kindest human beings. They have such big hearts and are beautiful people."
Filipino culture values education, and the VAs come with a skill set they are eager to expand. They have been known, in fact, to exceed the expectations of their employers. English is widely understood in the Philippines. All of the universities are taught in English, meaning many Filipinos speak, write, listen and communicate fluently in English.
The economies between the Philippines and, say, the United States are completely different. A monthly rent of $1,500 in the US might cost only $300 in the Philippines.
An hourly rate, then, of four or five dollars goes much further in the Philippines. It really provides someone with a living wage.
For a small business owner, hiring a Filipino VA makes practical sense, as paying a comparable $25 an hour to a US employee would break the bank for many businesses.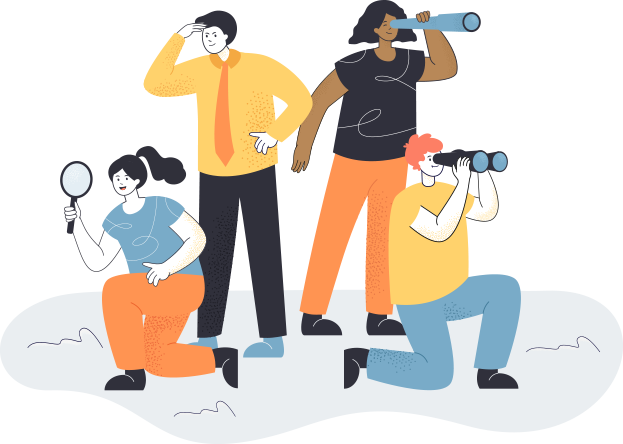 How to Select an Effective Virtual Assistant
A VA offers the potential to provide real solutions to a business that's chronically disorganized, has a flailing marketing plan, and whose books are always off.
However, it's not as simple as hiring a VA, placing them into a hot mess, and expecting him or her to spin straw into gold.
Recruitment is a critical part of the process, and it's hard work.
A systematic approach to hiring an effective VA entails developing the job role by looking closely at your business tasks, then vetting and selecting a suitable candidate.
1. Defining the Position
It's necessary to spend careful time defining the VA's responsibilities before looking for someone to hire.
Jaime Jay, founder of Bottleneck Distant Assistants explains how to generate the position duties:
"Write down every single thing you do in a given day. Spend some time on this. Write down every task and assign it two values: the first value is: 'Does this particular task give me energy? Or does it not?' The second is, 'Ok, is this something I HAVE to do, or is this something I can delegate?' Once you come up with this list, take all of the items that do not give you energy, and that you can delegate. Now, guess what? You have a job role."
Additionally, include a "wish list" in your job description. Brainstorm anything you wish you were doing in your business if you had the time, such as FaceBook ads, Google Analytics, and a newsletter.
Systemize the Tasks
Once you have the duties of the VA clearly defined, it's important to ensure these tasks are performed per your expectations.
Using video and text, carefully document every step of these tasks, including processes for things like "how to create spreadsheets" and "how to post a blog to WordPress."
A detailed task list ensures that the process is replicated just as you like. Additionally, communicate all the characteristics of your brand, by writing out things like brand expectations, fonts, and colors.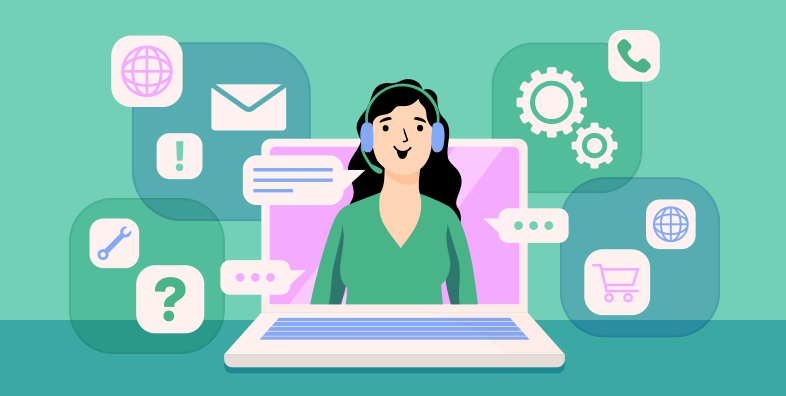 2. Finding the Right Virtual Assistant
With a well-defined role and clear tasks and systems, you're in a position to find the right person!
Here are some steps to narrow the pool efficiently and find someone to fit the bill.
Vetting for Quality Candidates
In the initial search stage, narrow the pool by finding virtual assistants who match the skill set your position requires, and who demonstrate proficiency in other significant areas as well.
An English test is critical, as a VA needs to read, write, speak and hear English fluently. It's also a good idea to test for soft skills like teamwork, time management and creative thinking with a personality test.
Having candidates complete a simple task, such as generating an automatic gmail response or making a spreadsheet per a list of instructions, gives you an idea of their level of attention to detail.
And of course, it makes a lot of sense for candidates to create a sample of something in their job role, such as designing an image or writing a social media post.
Virtual Assistant Recruiter Fiona Kesby outlines the criteria she looks for in the vetting process:
"I've come up with a really simple formula to get the recruitment piece right. There's three things to first of all look at: the resume–make sure that person is not a job hopper. The second is testing for English comprehension. You need someone who can read, understand, and be able to ask. That increases the speed of training. And the third is attention to detail. Test on attention to detail. Because they are doing work on your behalf, and you are expecting a high quality of work."
Interviewing and Hiring
After you've vetted a few candidates who check all the boxes, it's time to conduct interviews.
Candidates need not have all of the skills required in the job role. Training an employee and allowing them to develop their skill set gives them pride and ownership, which generates loyalty.
Maximizing the Probationary Period
It's a good idea to hire a VA for a probationary period of about sixty days. Having several assignments already set up for this trial period is a way to assess how the candidate fits into the new role.
There are a lot of kinks to work out in the initial stages, and systems that need to be communicated to the VA. Having systems in place before the VA comes on board makes the training process smoother.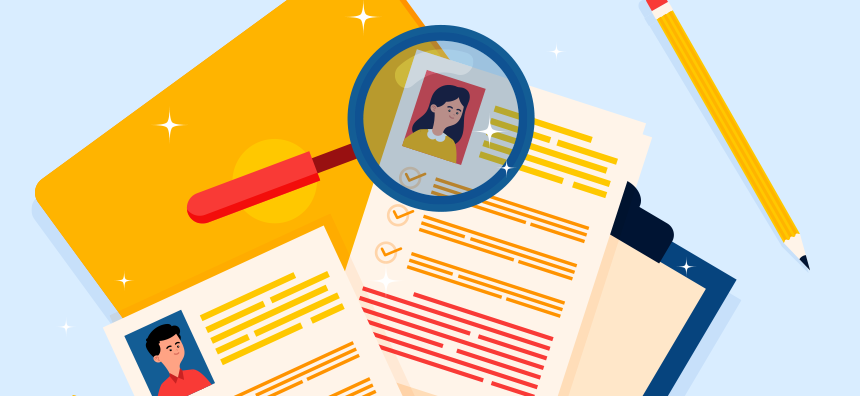 What Does an Agency Provide?
As you can see, finding the right virtual assistant is really a lot of work. An agency does some of this heavy lifting for you.
Some services an agency generally provides include the following:
They perform background checks on candidates.
They interview and vet candidates for specific skills.
The agency trains and supports the VA in tasks they are unsure about. This helps smooth out kinks during the probationary period.
They'll pair you with a second VA if the first one isn't working out, at no additional cost.
Here is what John Marzan, CEO of VA Flix says of VAs and agencies:
"I work hard with my clients and build a good relationship with them….we are not robots, we are real people working in the company. We are not just really professional here, we also are going to make you feel that you are part of our culture, our family, our friends…there is nothing to worry about."
How to Pick an Agency?
With so many VA agencies out there, it's important to research several to see what each offers and specializes in. Be sure to determine if you're looking for a project-base or long-term hire.
Some popular agencies include Replace Myself, VA Flix, Online Jobs-ph, Bottleneck Distance Assistants and Outsource Monkey.
What a Virtual Assistant Should and Shouldn't Do
Can you delegate any task to a virtual assistant? Well, the breadth of skills that virtual assistants cover is so broad, the answer is almost entirely "Yes."
Here are some guidelines on what you shouldn't and shouldn't hire a virtual assistant to do in your business.
1. Tasks for a Virtual Assistant
A VA helps with marketing, including telemarketing, social media, FaceBook ads, and Google Analytics.
Additionally, VAs cover administrative tasks, including managing meetings, scheduling the calendar for a team, checking email, and personal assistance.
Bookkeeping tasks, including setting up spreadsheets and Quickbooks are also skills you can hire out.
Communication and technology tasks, including developing newsletters, managing Mail Chimp, editing podcasts, and WordPress management services, are all doable by a VA.
And this is by no means an exhaustive list. As you can see, there's a whole lot a VA can take off of your to-do list!
2. Tasks to Keep In-House or Local
Social media expert Jennifer Allwood discourages hiring someone to write personal social media content.
If your brand, for example, includes sharing details about your family or personal life, be sure to do all of this yourself. As your voice is uniquely your own, it sticks out like a sore thumb when you hire out this kind of work, and you lose brand authenticity.
Unless your VA has spent a lot of time studying or living in the United States, copywriting is something you're better off hiring local, as foreigners aren't fluent in slang or local lingo.
And of course, any task that requires your unique expertise is something a VA could not easily replicate.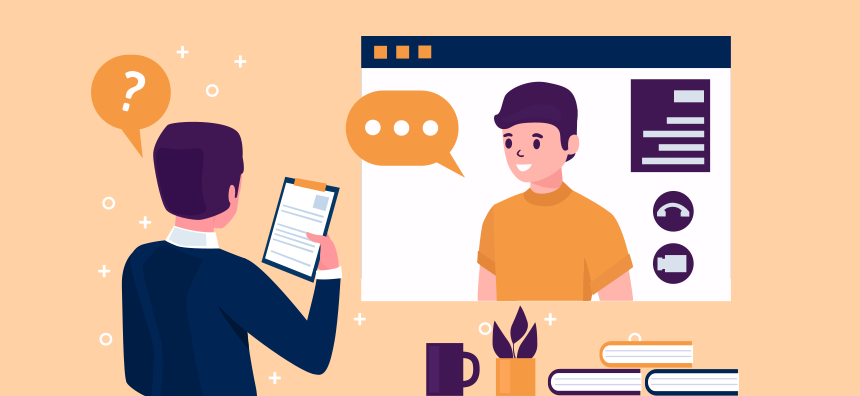 How to Keep Your Virtual Assistant for Life
A committed VA is a powerful part of your business and your team. How do you get them to stay on board ?
Here are a few ways to provide your VA with incentives and keep them loyal.
1. Hire Part or Full-Time
Hire a VA for a minimum of 20 hours a week. This is a good block of time, and allows the VA to earn substantial income. Guarantee this pay, even if you don't have the work.
2. Pay a Living Wage
As with so many things in life, you get what you pay for. Jennifer Lehner recommends paying no less than $4 an hour initially, then increasing with small raises.
3. Give them a Slice
When you launch a new promotion, encourage the VA to get on board by providing them a bonus, say of $100 if 20 people sign on, or 5% of the proceeds.
4. Hand Out Perks
Send the VA treats and rewards such as flowers, cakes, and gifts for the new baby. Recognizing Filipino culture and holidays provides a way to connect to your VA as well.
As with any employee, VAs are real people with real lives. They just happen to live thousands of miles and several time zones away.
When Are You Going to Level Up?
Hiring a virtual assistant allows you to focus exclusively on the parts of your business you do well. –And get everything else done besides!
Although it takes some diligent work creating the job role of the VA, it's well worth it. It's freeing to have these tasks off your shoulders, and it enables you to pursue the lifestyle you really want.
So what are you waiting for? Hire a virtual assistant from the Philippines and bring your life and business closer to your dreams!