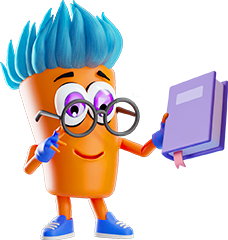 SMART Goals For Email Marketing With 10 Actionable Examples!
Email marketing is at the heart of business growth because connectivity is now the largest driving force for many company's success, whether it be online sales, podcast listeners, or masterclass participants! This has created a high demand for precise and achievable email campaign goals to keep your audience up-to-date and engaged with your offerings.
Creating a list of goals is great, however, how you develop your goals is the determining factor in whether you achieve them! There is one method for goal creation that stands above the rest, allowing you to plan your goals in a specific way that can help skyrocket your email campaigns: SMART Goals.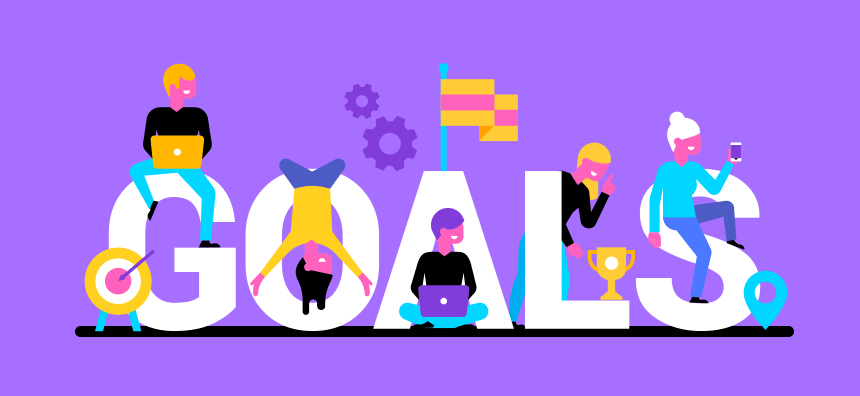 What Are SMART Goals?
This isn't referring to your goals being smart choices. This is an exact method for choosing and planning your goals so you can execute and achieve them.
When you make SMART goals, you are creating goals intentionally, with a well-rounded plan to set your team up for success. SMART goals include 5 essential elements:
S: Specific
M: Measurable
A: Achievable
R: Relevant
T: Time-Bound
Before we jump into why these goals are so powerful (and we share our best examples of SMART goals for email marketing), let's look at each step of this goal-setting formula.
S

pecific

When you create a new goal for your team, it is essential that it's defined in clear terms that each team member understands. Everyone needs to know exactly what the goal is and what its success looks like. This will ensure your whole team is on the same page, and have concrete understandings of what they're working towards (and how their role affects the outcome).

There are two vital components to this: being clear about what the goal is, and how it can be achieved. For example:

❌ – "I want to increase our engagement."
✔️ – "I want to increase our email open rates with intriguing subject lines and increase click-through by offering valuable content with regular promotions of xyz."

By defining your goals in this way, you are helping your team understand exactly what they are aiming to achieve and giving them a starting point to begin working towards the goal.
M

easurable

In order to continuously improve, certain metrics must be measured and tracked. Define how you will measure your progress throughout the goal's lifetime so that you can celebrate your success and adjust your action plan when needed. When you include measuring success in your action plan, you are better able to pivot, regroup, and adjust, allowing your goals to be met much more frequently.

One essential aspect of making a goal measurable is to make your check-ins frequent enough that you can catch any issues quickly, allowing you to respond to them and optimize your action plan as early as possible.

❌ – "Every 6 months we will review our goals to see how close we are to achieving them"
✔️ – "We will review our email marketing goals bi-monthly by using both previous years' open rate metrics, as well as comparing each set of 2 months with the previous 2 reviewed to examine current growth patterns."
A

chievable

Challenging your team is great and can be a huge motivator, however, if the challenge puts too much stress on your team, it can be detrimental not only to the success of your goals but also to your employee morale. When your goals are unrealistic or impractical, your team may become discouraged and become burnt out from the added stress of working towards an unattainable goal.

In order to keep your goals achievable, plan them alongside your team, taking their skill sets into consideration, and allowing them to have input on their roles. When you create an action plan for your goal and your team agrees on it, you'll have much higher rates of success.

❌ – "We will increase our open rates to 100% each month."
✔️ – "We will implement new strategies to our email campaigns and review the open rates each time to determine the most effective approaches to our audience. Once determined, we will aim to scale our open rates to 50% by the end of the year."
R

elevant

When we talk about relevance, we aren't just talking about if the goal matches what you're customer is looking for (though that's important as well). When creating SMART goals, relevant refers to your individual goals in relation to the company's bigger aspirations.

How does your goal help the company reach theirs?

Clearly evaluate how your goal aligns with your company's values and the role it plays in helping the company find success in its larger goals.

❌ – "We'll bring new customers to the company by increasing open rates and click-through rates on our email campaigns."
✔️ – "The company's goal is to increase profits by 25% this year. By increasing our open rate and click-through rates by 50% this year, we will be able to help the company reach that goal."
T

ime-Bound

One major part of every goal is when that goal is expected to be completed. Having a firm deadline for your team to work towards serves a few different purposes.

First, it helps your team measure their success at any point in the goal's lifetime. Having a solid end date allows them to view current progress in comparison to the amount of time left to achieve success.

Secondly, it motivates the team to accomplish the goal in a specific timeframe. Parkinson's Law says that work expands to fill the time allotted for its completion. Having a deadline often drives people to perform at a higher caliber and work more efficiently.

Lastly, it places the team on the same timeline. When everyone is focused on their own roles, it's easy to become detached from the group and lose sight of the project as a whole. However, when there is a firm deadline that everyone must meet, it naturally aligns your team members to work together to meet that expectation and remain aware of how their progress affects those relying on them.

❌ – "Your goal is to increase open rates and click-through rates with engaging content throughout the year"
✔️ – "Our email marketing goal is to increase click-through rates and open rates by 50% by the end of this fiscal year."

Now that we know the fundamentals of each component, let's discuss why SMART goals are so beneficial for email marketing!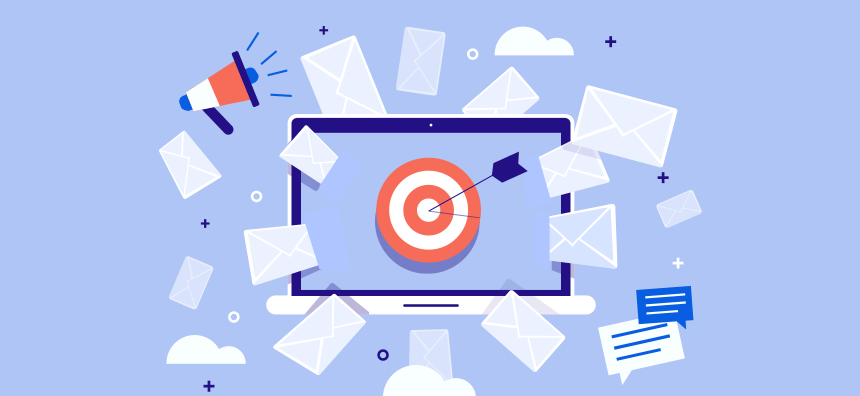 Why Are SMART Goals So Powerful For Email Marketing?
When goals are set using the SMART method, they can become an incredibly powerful tool for a marketing team. Here are a few of the best reasons to start incorporating SMART goals into your marketing strategy.
Developing SMART goals helps your team become clear on their goals, allowing them to make informed and actionable plans.
These goals protect you from over-extending your employees with unachievable goals, risking burnout, and decreasing employee morale.
SMART goals help you ensure your marketing goals reflect your company's values and are beneficial to the company's big picture goals.
They help every member of your team have a strong understanding of their role and how they are expected to measure and achieve their tasks.
SMART goals set your team up for intentional success!
It's clear how smart goals can benefit your business. When it comes to email marketing, there are email campaign goals that should be at the top of your list.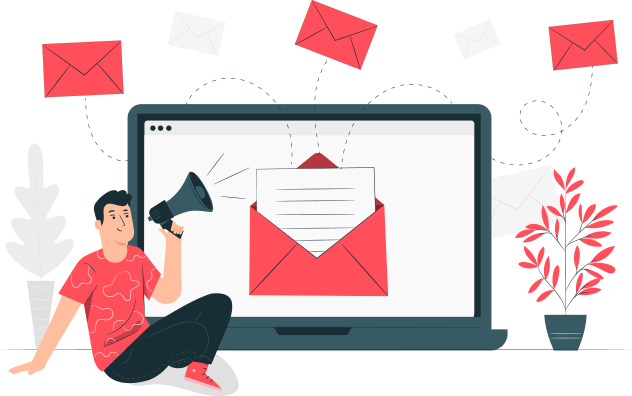 Top 10 Examples Of SMART Goals For Email Marketing To Maximize Your Next Campaign!
Now that you know what SMART goals are, let's talk about some SMART goals you can implement today (and how to get started!).
1. Brand Exposure
Getting your brand out into the world can be difficult. The market is saturated and competition is steep, however with the right marketing techniques you can drive up your brand awareness and start expanding your reach. Brand exposure is more than just making your company known. It's also how you're going to build trust with your consumers, and if they'll be confident in what you're offering.
To boost your brand's exposure, it's essential that you provide your subscribers with valuable material. Share stories with them to show them how your offer is transformative and highlight why you started your company. Share educational articles that will resonate with your audience (even if they aren't yours; sharing the spotlight to highlight some of your favorite brands is always well received!). Stick to your brand voice to create a coherent experience for your consumers across all your channels.
2. Build Loyalty
One of the best ways to create loyalty is by creating nurture email campaigns. These emails aren't about selling. They aren't asking your subscribers to sign up for a new program or alerting them of a flash sale or discount opportunity. These emails are about creating a solid, personal relationship with your subscribers that makes them feel involved and valued. Create a series of emails that updates them on your business, without any attempt to sell anything. Include emails about passion projects you're working on, current stressors and successes, and most importantly, thank them for being part of your inner circle. Building your subscribers into eager consumers takes intentional work, but it is worth it with the right tools and strategies.
3. Gain New Customers
Signing up for your email list is only the first step. Having a strong email campaign that brings your subscribers through your funnel and right to your check-out page is essential. Before that can happen, you need to build a relationship with them, so that they trust you. People don't love to be sold to, so it's important to get the perfect mix of personality, transparency, and intrigue for future offers.
4. Increase Email Open Rates
Emails fill up with offers all day long. Most people have signed up to so many lists that they get 5-10 emails every day trying to sell them something, resulting in low open rates and higher chances of being sent to the trash bin right away.
Don't let that discourage you, because this is where you get to be different! If your aim is to drive up open rates, don't sell to them in every email. Take a couple of emails to build intrigue in what you have planned, or simply to touch base and stay top of mind by giving them free value or educational content. Make your subject lines different from what comes through from every other company so that they stand out.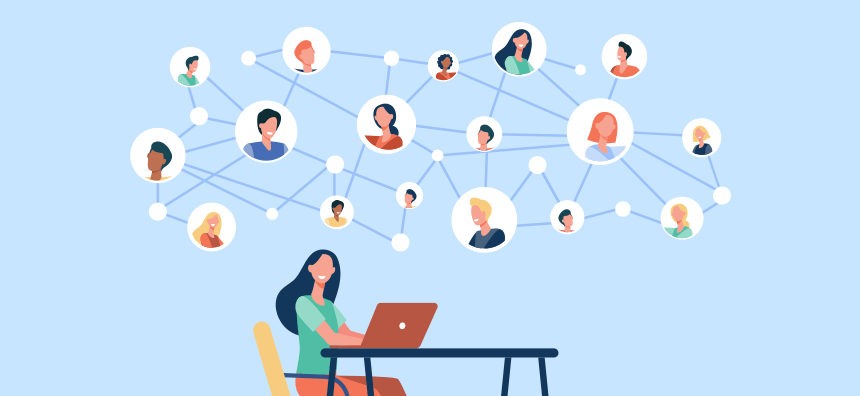 5. Expand Your Subscriber List
There are multiple ways to grow your number of subscribers, but there are a few ways that have higher success rates than others. This is where high-value content comes in. Consider creating free offers (lead magnets) for people to sign up for, or exclusive promos and bonuses that only subscribers can access. People love being rewarded, which creates the perfect opportunity for you to gain new subscribers.
6. Boost Your Click-Through Rates
When you offer something that's interesting that doesn't immediately lead the consumer to a sales page, you're much more likely to have a higher click-through rate. These initial links need to provide something that's entertaining, relevant, and valuable to your consumer and provide a great opportunity to introduce them to a secondary lead. High value content is still the strategy here.
7. Become An Authority In Your Industry
People trust companies that are leaders in their field. Email your list to share your knowledge of the industry with your subscribers. By teaching them aspects of your business, you're showing them that you are authentic, passionate, and deeply involved in the industry. When you are able to show your expertise to your clients, it naturally builds trust and they see you as an authority.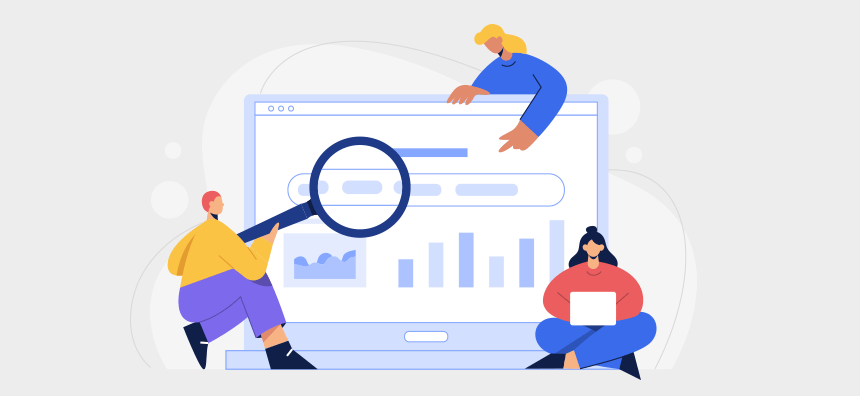 8. Drive Traffic To Your Landing Pages
Landing pages don't always have to be sales pages. An easy way to bring traffic to your site's pages is by creating a double opt-in when people subscribe. This gives them the opportunity to confirm they actually want to be part of your subscriber list, while also providing you a unique opportunity to redirect them to your site after they've clicked through the confirmation link. Take this a step further by adding a discount code on that landing page to welcome them!
You can also increase traffic through thank you emails. It's a simple thing that's commonly overlooked, but a quick email that thanks a subscriber for joining or for a recent purchase, is a great way to show them you value their involvement, while also providing them a way to return back to your page through an added link to a highly trafficked page.
9. Gain Valuable Subscriber Insights
Learning about your subscribers is vital to your growth. A great way to do this is to send out occasional surveys with appropriate timing (not too often, and typically after they've made a purchase, or when they become involved in an exclusive offer). Asking for feedback shows them that you care about their opinion and that you are always working to improve their experience. This is also a great way to get a deeper understanding of your audience and compare it to your current target audience.
10. Increase Subscriber Participation
A great way to get your community involved is through webinars, podcasts, free guides, and masterclasses. Not only does this provide them with value, but it also increases their awareness of your brand, your mission, creates authority in your industry, and shows them that you genuinely want them to be involved.
Conclusion
Email marketing has many benefits when implemented with SMART goals. Improve your customer relationship with email campaigns so that you set yourself up to find higher rates of success, and create the possibility of your company surpassing its goals.