17 Tips for Succeeding with a Startup Business
Launching a startup can be incredibly rewarding–after all, there's nothing quite like being your own boss, having the opportunity to earn more money, and delivering an idea to the market that customers are really excited about.
However, as with anything else, entrepreneurship isn't without its risks. Fortunately, with the right mindset and entrepreneurial spirit, you really can create a successful startup. Here's what it takes …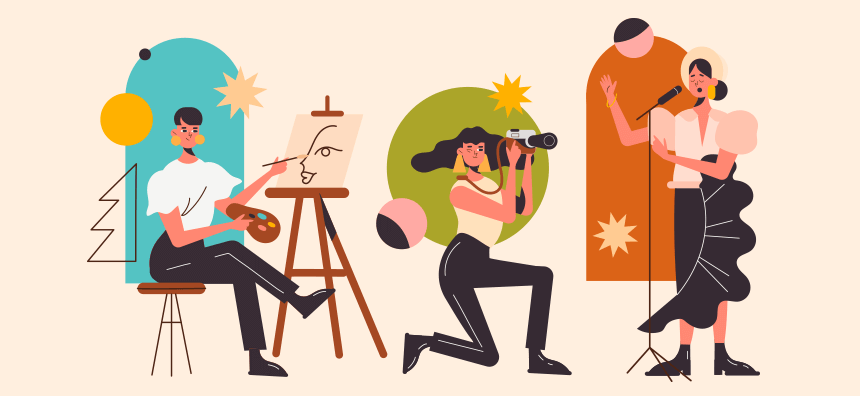 1. Follow Your Passion
Passion is key to the success of your startup, whether your enthusiasm is for the products or services you're offering, the problems your company solves, or the thrill of building your own business from scratch. Not only will passion help you put in the long hours you need to launch a startup, but it'll also help fuel your success.
For instance, according to Harvard Business Review, research shows that "passion is a key predictor of entrepreneurs' creativity, persistence, and venture performance."
In other words, the more passionate you are, the more likely your business is to succeed.
2. Do Your Homework
If you plan to launch a startup, you'll want to do your homework, answering questions like:
Is there a demand for what I have to offer?
Are any other companies in this space?
Who are my competitors?
How are they promoting this product or service?
Does this niche have good profit potential?
This market research is critical, because launching a startup takes time, money, and effort … which is why before putting sweat equity into building your business, you want to be confident you'll get a good return on that investment.
So, do your homework and if you're still convinced your idea's a good one, test and validate it before moving forward, so you know the market really wants what you have to offer.
3. Choose a Niche
As an entrepreneur, you'll want to avoid the tendency to try to be all things to all people–while it's a common mindset, unfortunately, it doesn't translate into strong sales. Instead, your desire to appeal to everyone … makes it more likely you'll appeal to no one.
To illustrate why "the riches are in the niches," as the saying goes, let's look at an example. Say, for instance, that you've created a weight loss product. While you could target the masses of people trying to lose weight, it'd be hard for your product to get noticed in such a crowded market.
However, by choosing a specific niche–like new moms–not only would you experience less competition, but it'd also be easier to reach your audience with targeted marketing messages …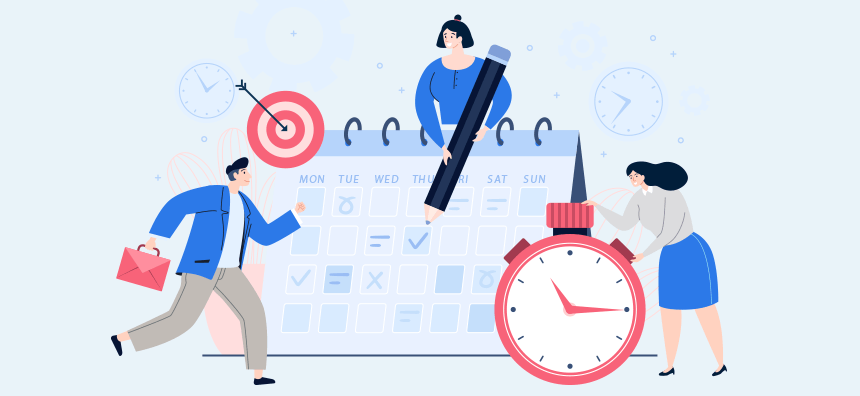 4. Plan Ahead
If you're looking for startup investors, you'll need a business plan. A business plan acts as a roadmap, detailing your budget, financial projections, and marketing strategy. It also highlights what needs to be done and when, so you remain on track.
Although a formal business plan isn't strictly necessary if you aren't seeking investors, rigorous planning will help you establish clear goals and a strategy for achieving them, before you launch your startup.
5. Start Small
You have big dreams for your startup. However, before trying to achieve your vision in its entirety, it's a good idea to start small and wait until you've worked all the kinks out before scaling up.
For instance, rather than rolling your new service out nationally, you might begin by offering it locally first. Or instead of selling your new masterclass to the world at large, you might initially try doing a soft rollout to your social media followers.
By starting small, you can make sure your business strategy is solid before making your offer available to a wider audience.
6. Set Goals
Goals improve the likelihood of startup success by clarifying your vision while providing you with motivation to reach specific milestones. So, to set goals for your startup, think about where you want your business to be in 5 years. Then, set goals with measurable metrics that'll help you achieve that vision.
7. Put the Right Team Together
Even if you're a solopreneur, you'll still need the help of others to launch your startup–for instance, to build your website, create your logo, or write sales copy.
Consider that the team you select will play a big role in the success or failure of your startup–so much so that research indicates that 23% of startups fail because the founders didn't put the right team together.
So, rather than selecting the first warm bodies you find, look for competent team players who understand your vision and mesh well with your personality and management style. It's far better to wait until you find the right people than to settle for those who don't get what you're trying to accomplish.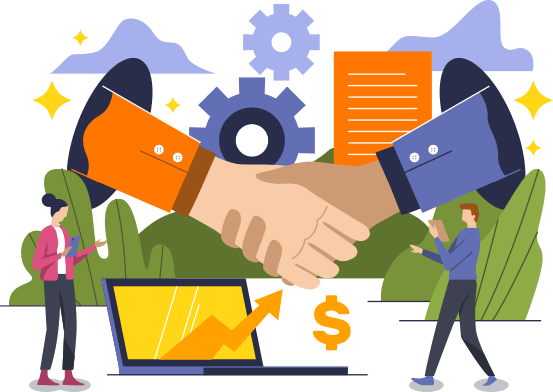 8. Don't Rely on a Handshake
If you're launching your first startup, it's tempting to take things on good faith, rather than to insist that contractors and suppliers sign contracts. However, it's important to establish a solid legal structure for your business right from its very inception.
Not only does this provide both parties with clarity, but it can also protect you from protracted legal battles in the future. So, at a minimum, make sure you have the people you're working with sign Non-Disclosure Agreements and that you establish the proper legal structure for your business, such as an LLC or C Corporation.
9. Prepare to Pivot
As the saying goes, even the best-laid plans can go awry. No matter how thoroughly you plan out your business strategy, market conditions can change … which is why to make your startup successful, you need to be willing to pivot by embracing change, acting decisively, and revamping your strategy, should the circumstances merit it.
10. Protect Your Intellectual Property
Your intellectual property is an essential part of your business, and it's one of the primary factors distinguishing you from your competitors. So, to safeguard the future of your business, you'll definitely want to secure the protection your startup needs by obtaining essential copyrights, trademarks, and patents.
11. Aim for Work-Life Balance
Sure, easier said than done, right? Even so, you don't want to take this advice with a grain of salt. Work-life balance is important, because it helps you recharge your batteries and improves your mood, so you can devote long hours when the situation calls for it.
Additionally, taking time for self-care is one of the best things you can do to get inspired when you're struggling with a challenging situation at work. After all, haven't you ever noticed that some of your best ideas come when you're not actively trying to figure out how to solve a problem?
12. Get Support
The world is full of naysayers who are more than happy to tell you all the reasons your idea won't work … while oftentimes they're well-meaning, they can puncture your self-confidence and make you really doubt your ability to get your startup off the ground–which is the last thing you need when you're launching your own business.
Instead, seek out other like-minded entrepreneurs who are encouraging, supportive, and helpful. These are people who will help inspire you to reach your goal, rather than discourage you from going for it.
13. Avoid Perfectionism
As Churchill once said, "Perfectionism is the enemy of progress." While aspiring to do an incredible job on every task you undertake is admirable, it's a huge detriment when it comes to launching a startup. The truth is, you're unlikely to ever have a moment when everything in your business is going exactly the way you want.
And if you allow perfectionism to slow your progress, either one of two things is likely to occur–you'll eventually get frustrated and abandon your dream altogether or you'll miss out on market opportunities seized by faster competitors.
Accept that there are always going to be things that fall short of perfect, and instead, remember that a "good enough" mindset is actually preferable to not moving forward at all.
14. Be Persistent
If there's one quality that sets successful entrepreneurs apart, it's persistence. The truth is, entrepreneurship isn't always easy. In the course of building your business, you'll face tough decisions, unanticipated challenges, and stiff competition.
In the face of these obstacles, it's not uncommon for entrepreneurs to get discouraged and ultimately, give up. However, to make a startup successful, you need to carry on–even when the going gets tough. Grit is essential for moving beyond challenges and creating a successful business.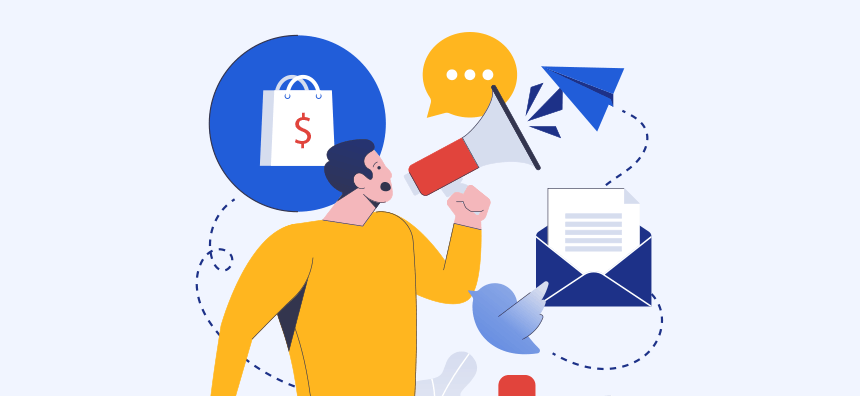 15. Hone Your Marketing Skills
Be aware that marketing will play a huge role in the success or failure of your startup. After all, you can have the greatest product in the world, but if you don't know how to actually sell it, you're not going to experience the entrepreneurial success you desire. So, become a marketing expert by reading books, taking courses, and staying current on marketing trends.
16. Believe in Yourself
As Henry Ford reportedly said, "If you think you can, you can. And if you think you can't, you're right." One of the most important qualities you need as an aspiring entrepreneur is confidence.
After all, it's not uncommon for people to feel indecision and fear when launching a startup. However, if you mire in those feelings for too long, it's easy to derail your efforts and never get your startup successfully off the ground.
Confidence is the antidote to self-doubt. It makes you feel good about the direction of your company, inspires others, and helps you overcome setbacks–rather than viewing them as evidence that your company won't succeed.
17. Remain Organized
There are seemingly a million different tasks to attend to when you're launching your startup, everything from securing distribution to handling customer service issues … which is why it's crucial you stay organized by developing a system to keep track of your daily, weekly, monthly, quarterly, and annual goals–as well as the various tasks associated with them.
Teamly to the rescue! Teamly's a project management tool that provides you with all the functionality you need to organize, manage, and track your company's various projects quickly and efficiently.