How To Build And Manage A Winning Project Team In 5 Steps
Building a successful project team isn't something that just happens; it sits on a foundation of high-quality management skills and includes some essential rules for each project it takes on. It's intentional choices and procedures that create consistent, long-term success for your project team.
Designing a high-caliber project team – and leading it to success – can be a complex undertaking. However, with the right knowledge and planning, you can make the process easier to navigate.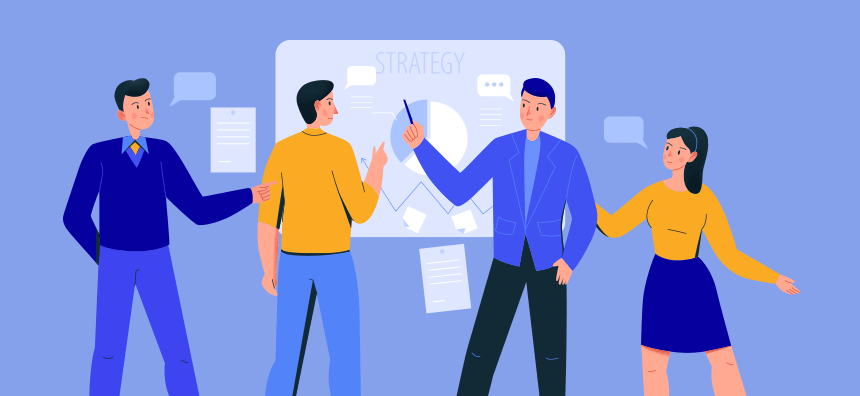 5 Steps To Build A Highly Proficient Project Team (and their benefits)
A strong project team can be the deciding force behind the productivity of your company and the quality of their work. While there are many ways you can create a project team that performs well, there are five essential elements to its success.
1. Set Clear Goals
Goal setting is something that is included in most project planning, however, the detail included in these goals is what's most important. When you begin planning for a new project with your team, ensure you follow a strict system to help you define your goals and help your team meet them consistently.
Clearly defined goals increase the rates of project success because they provide your team with a way to plan how they will achieve them. They also provide you with a way to assess the tasks needed to successfully complete the project and assign them in the most efficient way.
One of the most common ways to create clearly defined goals is through the SMART method:
S: Specific
M: Measurable
A: Achievable
R: Relevant
T: Time-Bound
Goals that are created following this method have high rates of success. Not only do they define the goal in distinct and precise terms, but they also ensure you're planning within your capabilities. The SMART method also provides a predetermined way to measure the progress and success of a project, and how to measure the success of the team as a whole.
2. Have Effective Communication
How a team communicates is directly related to their success. It affects every area of your team ranging from understanding their individual roles to maintaining positive relationships with their colleagues.
Effective communication can:
Increase employee engagement
Boost employee morale
Reduce conflict
Build a healthier workplace
Increase productivity
Communication extends past how your team interacts with one another. It also includes how they understand their job roles, expectations, and their knowledge of the project as a whole. It also is directly connected to their awareness of communication standards and mediums across the workplace. If effective communication is lacking, both your team and the project will be negatively affected by it.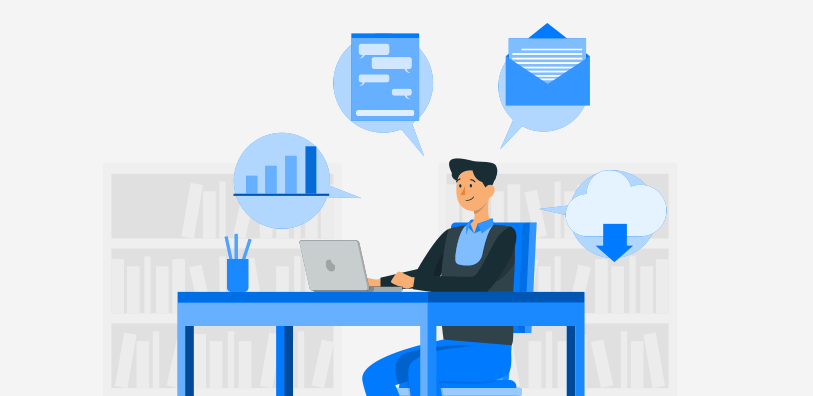 3. Assign Tasks Based On Skill Set
A high-performing team includes a balanced skillset, which should be planned for in advance while you build out your team (we'll get to that in a minute). A team that is well-rounded and provides a wide array of abilities will find higher rates of success while also providing a better quality project altogether.
As you break down the project into individual tasks, it is essential to pair those tasks with those members that are best suited to tackle them. If your employees are expected to complete a task outside of their skill set, it can cause additional workplace stress and be detrimental to the project. This can include:
the project falling behind schedule
individual tasks not aligning, leading to a clumsy final product
tasks simply being left incomplete.
When you work to match your employees with tasks that reflect their abilities, you create a healthier workplace where everyone can thrive. Your employees will feel both understood and valued, leading to increased productivity and quality of work.
4. Encourage Collaboration
Collaboration in the workplace can provide your team with a wide range of benefits. It provides a way for your employees to naturally learn from one another, offering growth opportunities through the combination of skills needed to complete a task. It also gives them a better understanding of the team as a whole and helps them understand the value of their role in a deeper way.
Some of the most notable benefits of collaboration in the workplace include:
Higher productivity
Increased quality of work
Develops employee creativity
Creates high rates of group responsibility
Promotes better problem solving
5. Have High-Quality Standard Processes
The standard processes of your company set the foundation for every project your team takes on. These standards reflect both the company's values and long-term goals – and they can change as the company grows.
A company that has a strong set of standard operating procedures and processes they've developed, will have a higher rate of success due to the consistency it provides their employees and their projects. This consistency builds repeatable success across all project teams and outcomes. Standard processes ensure everyone has the same understanding of the company's expectations and provide them a starting point for any undertaking.
Additional benefits of implementing quality standard processes include:
More efficiency
Increased accountability
Improves clarity
Higher levels of workplace organization
Creates reliability both for the company and employee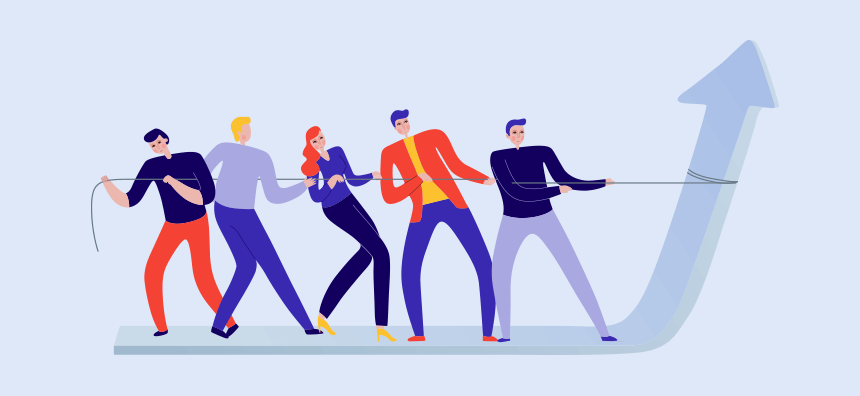 Essential Management Skills To Increase Project Team Success
While the steps you take to build a strong project team are important, how you manage that team is imperative. The management style of a company is a large determining factor to its success and has a strong influence on the workplace environment as well.
How you manage a team will play a vital role in the outcomes of your projects. Your team's quality of work, creativity, success rates, and overall morale are a direct reflection of you. This makes your management abilities measurable and can highlight areas that could use improvement, allowing you to become a better manager and build a highly successful project team in the future.
There are five major elements to include in your management style that will help you create a strong workplace environment for your team, and foster positive results from it.
Grow Your Team Skill Set
When you design your team, it's important to consider the project you're responsible for, and the tasks required to make it successful. This will give you a starting point for considering who should be involved in your team. Include a wide range of skills in your project team to help support any unexpected tasks the project may present.
Once you've designed your team, it's important to continue to work towards improving their skillset. This not only helps them become stronger employees but also creates a positive workplace where people feel valued and commit to the company for longer periods of time. Provide your team with growth opportunities that reflect their skills and passions, and encourage healthy risk-taking. This will ensure your employees feel confident in taking on new challenges.
Support Your Employees
Supporting your team is a key part of being a strong manager. While this may seem obvious, it's not uncommon for managers to misunderstand what support their employees need on a deeper level.
A strong manager will provide a stable foundation for their team while being a reliable source of support. These managers step in to help complete tasks that have fallen behind and problem-solve alongside their employees. They take time to create an action plan with each team member individually, both towards the project goal and their career goals. They provide their staff with all the resources they may need to complete their work and delegate effectively without overwhelming one or all of their team members. Supportive managers treat their team like equals and will work just as hard as their team does.
Supporting your team can have great rewards for you, your employees, and your company. Some of the most influential are:
Increased employee morale
Higher productivity
Healthier workplace relationships
A united team
Lower employee turnover
Better project quality and success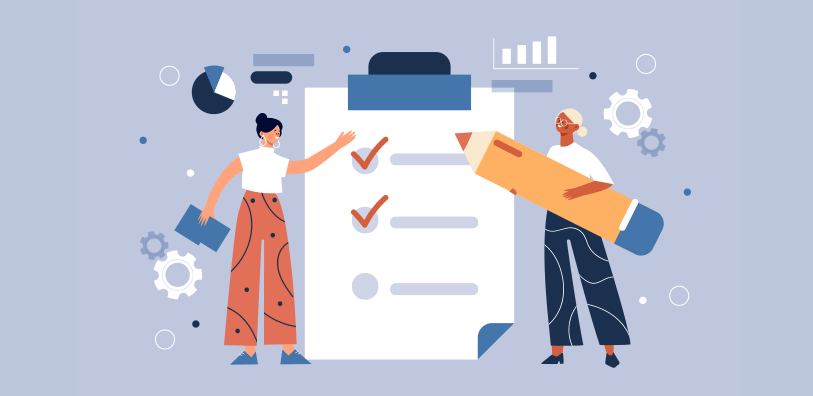 Include Your Team In Project Decisions & Planning
Projects can take extensive planning, and the decisions will have a ripple effect throughout the entire team and length of the project. When you begin developing your project plan, include your team in the process. This will allow you to better determine and delegate tasks, navigate any project hiccups, and align everyone with the project as a whole.
It's important to let your team play an active part in developing the strategic approach for the project. This will provide opportunities for multiple perspectives to shape the plan, and encourage employees to break the project down based on individual skill sets. This can lead to a more robust project plan and help your team become more invested in the success of the project.
Involving your team in project decisions and planning also plays a vital role in employee morale. Your employees will feel respected, heard, and valued in the workplace, which is reflected in their productivity and involvement within the company.
Measure Your Success
Measuring the success of your project should be included in your goal-setting process, however, measuring your success as a manager is equally important. This can include a project management audit, which will not only look at a project in-depth but also highlight the effectiveness of the management staff assigned to the project as well. This provides an effective way for you to become a stronger manager while also creating better systems for future projects.
Some benefits of measuring the success of both you and your project include:
Supporting your growth as a manager through past performance
Creating a stronger team through reviewing data throughout the project lifetime
Supporting the long-term growth and success of the company
Developing stronger processes for future projects
Build A Diverse Team
When you're developing your team, selecting members from a diverse range of backgrounds is essential. A diverse team provides a variety of outlooks and perspectives that helps generate better ideas and navigate a project in a way that is suited to a greater group of people.
Managing a diverse team effectively reflects the strength of your management skills and it provides important benefits, such as:
Developing better standard practices through expansive knowledge
Creating inclusivity
Facilitating a healthier work environment
Increasing employee engagement
Bringing in exceptional talent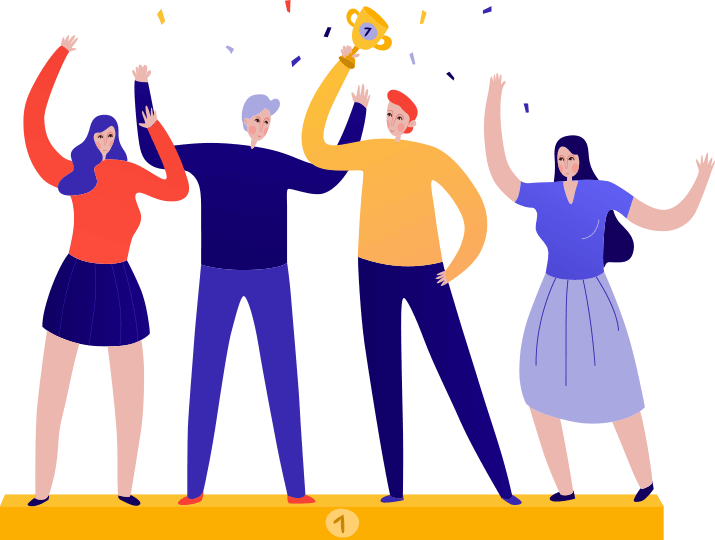 Conclusion
Building a powerful project team and managing it effectively leads to higher success rates, a healthier work environment, and maintains a strong team morale. As you lead your team to success, you will find well-defined goals, clear communication, and team collaboration essential tools for success in all aspects. With the right practices in place, both you and your team will thrive.