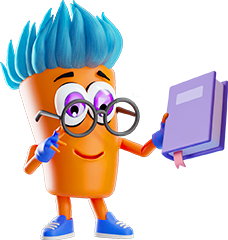 The Right Way to Set up a Management Plan for Small Projects. How to Manage Small Projects in 5 Steps.
Engineers are smart people, designers are creative people, marketers are persuasive people. But no matter what the skill set is, when it comes to working in the context of a team, your company needs organization. Especially if you want to be successful. Enter: The project manager.
Project management is a necessary evil. It's vital to any business that's seeking growth and improvement, but it can be difficult for small businesses to know how to manage projects. Especially since not all projects are created equal.
If you're a project manager, at some point you'll have to discern between small projects and big ones. The discourse on project management is often focused on managing large-scale complex projects because these are the most challenging to manage.
However, small projects are quite frequent in most businesses, especially when there's a desire to evolve and improve. On one hand, managers see this type of project as a "piece of cake", on the other hand, those that have been involved in project management know very well how complicated it can be.
In this article, we will discuss some of the problems that arise when dealing with small projects, how to handle them, and we'll explore some principles and best practices to help you achieve your goals along with some advice that will come in useful when you find yourself managing a small project.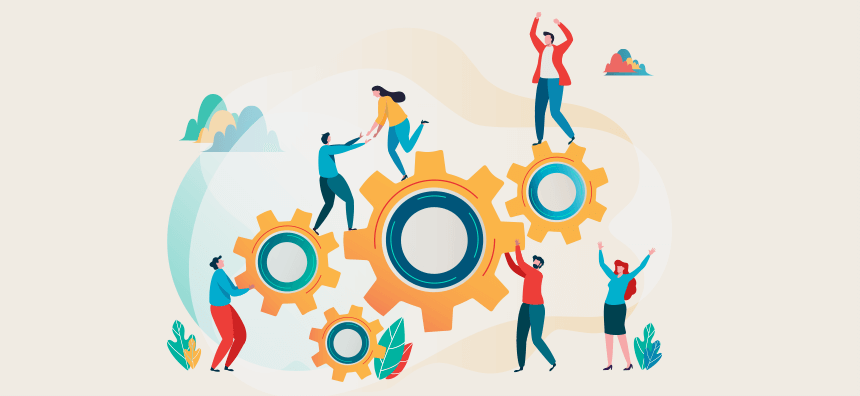 Small projects are very common…
Managing a small project is quite common, especially if you're in a company with less than 100 employees. You might also need to deal with smaller projects if you work for a larger company, where the size of your department is limited.
For example, if you're in charge of administration and finance within a section of an organization that has less than 100 employees. In this case, most likely, the tasks assigned to the office managers or administrators will be several smaller projects.
Another example is when you're responsible for managing a sales team or sales representatives. In this case, you might need to lead the implementation of new software to improve the processes within your team. This would be another instance in which you are assigned to manage small projects.
Small projects are very common among professionals such as the ones mentioned above. That's why even if you've led several larger projects with success, you might find managing small projects particularly difficult. Every work scenario has its quirks and challenges.
The problem is…
Most managers are not prepared to manage these sorts of tasks due to the fact that it's thought to be less essential than large-scale projects. As a consequence, money and time are wasted, and your problems grow more perplexing as the outcome lacks clarity on what you were trying to achieve.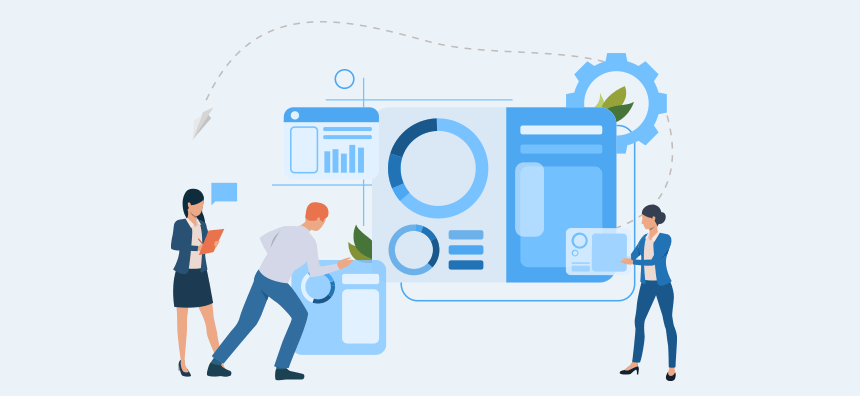 In practice…
Managing a small project usually has the following characteristics:
It requires fewer resources and personnel.
There are fewer risks involved.
There's less documentation and reporting required.
The project has a shorter time frame (it's not unusual for deadlines to be set at just a few days).
It doesn't have a large impact on the company or its resources.
Depending on the size, type of industry, function, etc., there might be a predefined project management methodology and/or a checklist that you need to follow. However, for most organizations, there might not be any specific guidelines or tools available to use—and you'll have to create your own.
The fact is…
To successfully manage a small project, managers and professionals need to understand that it's imperative to implement and follow a well-defined and established plan.
A clear plan regarding the project's aims, objectives, resources, costs, deadlines, and responsibilities will help you stay on track to achieve the desired result, whatever that might be.
Also, your plan for smaller projects must be different from large-scale ones. Because there are fewer resources and the timeframe is shorter, you must plan in a more detailed manner.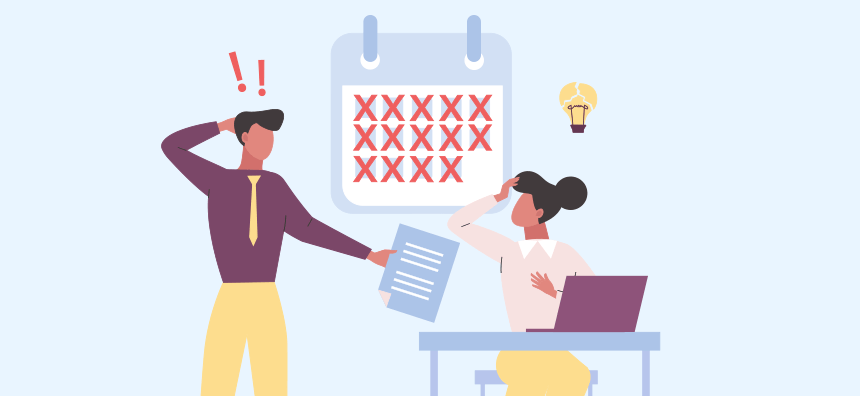 Common issues with small projects
Several problems can arise in the management of small projects, including:
Lack of planning
Bad planning
Poor communication
Frequent changes
Losing track of tasks
Lack of tasks
Overlap with other small teams
Poorly defined goals
Lack of Planning
In most cases, small projects are not planned as they should be. This usually entails a lack of time spent on planning at the beginning of a project. In theory, this process is fundamental to ensure that the team spends enough time tackling their objectives and they don't feel rushed throughout a task.
Sometimes, managers leave the planning process for later, seeing it as unfinished business, something that they will take care of once they are in the thick of things. This can be a mistake because it's better to plan first rather than neglect this crucial step.
Bad Planning
Planning is critical because it ensures that everyone understands what needs to be done and how it will be completed, which reduces the risks of failure. But plans must be realistic and well thought out, not a general-purpose plan that you will adapt to each small project.
In a project involving very little time and resources, you need to be as specific and detailed as possible about your plans. This way, everyone will understand what they should do and the team will have a clear idea of what they are trying to achieve.
Poor Communication
To avert misunderstandings and better coordinate tasks, you need to ensure that the people working on a project have a good line of communication. Keep in mind that different team members might be located in disparate physical spaces.
When people assume that communicating is something they'll do as their work progresses this leads to poor results. Eliminate the idea that communication is not needed until it's needed.
Frequent Changes
It might be close to impossible to avoid making changes in a plan, but they should be made only when there's a solid reason for it.
With a project involving just a few resources, you must be able to keep tasks on track and avoid making changes too often because it could lead to delays in finishing or even missing deadlines.
Losing track of tasks
When a project is small it's easy to lose track of what needs to be done. There are generally fewer people on the team, which often means each person is responsible for more work and must stay up to speed on all of the tasks that need to be completed. It's easy to fall behind if someone isn't careful.
Lack of tasks
Even small, focused projects can have a small amount of time where no tasks are available to be worked on for a period of time. This generally happens during the early stages, when the project hasn't yet been completely thought out and planned.
Overlap with other small teams
Small businesses or small teams may find themselves with a lot of unfinished work when several small initiatives overlap. This can lead to confusion and inefficiency.
For example, your team members might find themselves working on the same tasks at the same time, not knowing that there may have been a small project previously that owned that component. It's important to take into consideration what other small projects are going on in the company at any given time when planning out small projects to avoid overlap and wasted time.
Poorly Defined Goals
The lack of planning and poor communication can lead to poorly defined goals. Without a clear plan for what needs to be done, people may find it difficult to understand the objectives and choose their next steps accordingly.
Generally, this happens because people are so focused on getting things done that they forget about defining clear objectives for their work. Although most small projects have specific goals, they are often not detailed enough and therefore they aren't prioritized.
Team members must have a clear understanding of what they're trying to achieve and why, so they can do more of what needs to get done and less of the activities that don't matter.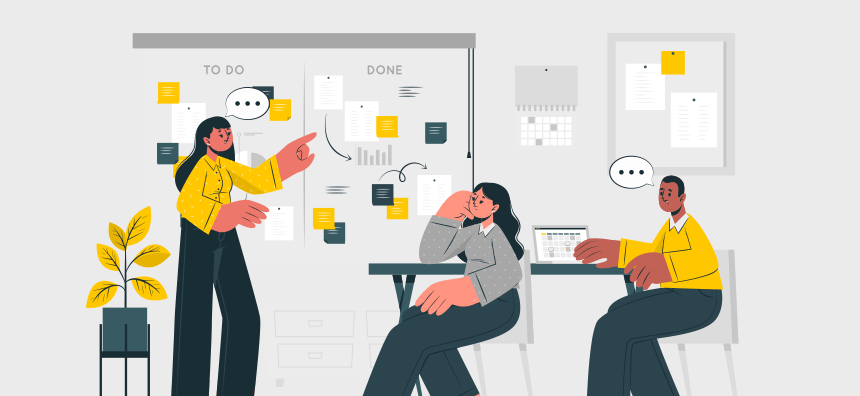 A Small Project Management Framework
Small projects: how to identify them?
It might be tough to recognize the need for small project planning. What are the circumstances and how do you know when it's time to formalize a project plan rather than just assigning minor tasks to your team?
Most small projects have one of two attributes that help define them.
Duration: Most small projects are short. They will be completed in a few days or weeks, not months or years. This can be very difficult to identify because the individual tasks that make up your project may only take a few hours to complete, but combined they add up to more than a days worth of work.
Scope: Small projects are more focused on fewer goals. These goals may be related to one another but they can also stand alone. The scope is usually more important than duration in setting the planning level for a small project. A short project with broad goals requires less planning than a long, narrow goal-oriented initiative.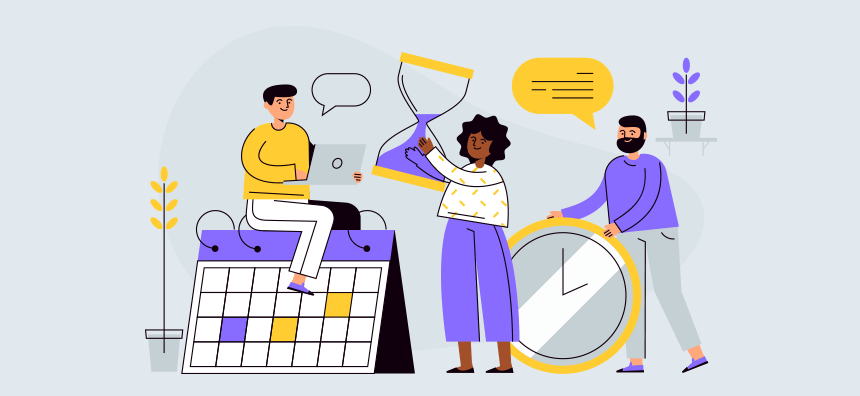 How to create a small project plan in 5 steps.
So, how do you create a new small project plan? The key is taking small manageable steps.
Step 1). Determine what tasks need to be completed.
First off – identify what needs to get done. Prioritize, prioritize, prioritize. Only include tasks that need to get done to complete your project. If you're not sure if something should be included, think about its value or how it will contribute to the success of your initiative.
For example: if you're managing a project that's serving a dog daycare, you don't need to include unrelated tasks like sending out invitations for other events.
What your looking for is a solid list of tasks that are directly related to your project like ordering dog food, cleaning, advertising, or cropping photos for the press release.
Step 2). Create a list of tasks in the order they need to be completed.
After you create a list of all the tasks that need to be done, sequence them from the most important goal to the least. When task order isn't critical, it can be difficult for team members to determine which ones should be completed first.
The easiest way to avoid confusion is to create a scale from 1-5, 5 being the most important task and 1 being the least. You can highlight or mark each task as it's completed so that you know which one will be worked on next.
You will probably have several tasks with the same score, so don't be alarmed just be sure to prioritize the most impactful tasks first and go from there. Of course if you need to adjust the scale to 10 or 15 that's fine. Just be consistant.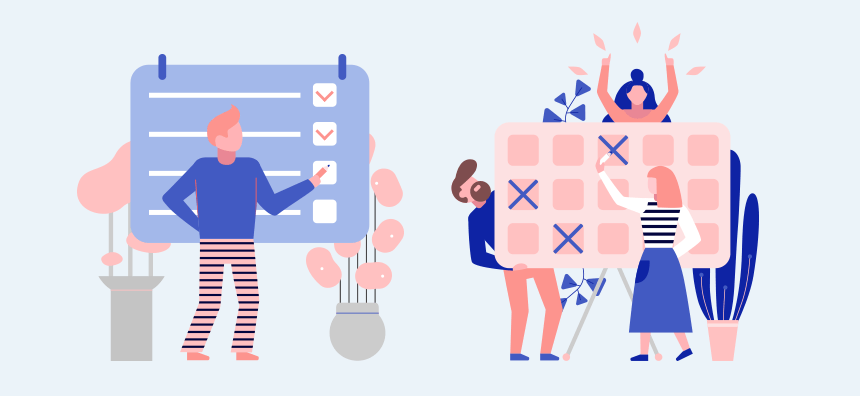 Step 3). Assign team members to complete each major task.
Assigning people to tasks is essential to the success of any project, large or small. Identify who is best suited to do each task. If you're not sure who would be most successful at completing a specific task. Allocate some time to interview your team members and see who would be most competent in taking on your new project.
If you're having trouble deciding who should complete what task, ask yourself: "Whose skills and experience would be best for this task?" or "Whose time can I take up without impacting other responsibilities."
Step 4). Estimate how much time it will take to complete each task.
After you've identified who should complete each task, estimate how long it will take to complete the project. This information is essential for your project plan because it creates a tangible timeline that everyone on the project can follow.
Make sure you allow yourself a buffer of time to complete each task. That way, there's no chance of falling behind and being thrown off track from your original plan.
Ideally, team members should be capable of completing their tasks in an efficient amount of time. If they're not capable of completing their tasks in the time you allotted, your project plan will suffer for it.
Step 5). Find out what resources are needed to complete each task.
Each task requires specific resources to complete. Identify these resources and include them in your project plan. These may be employees or they could be materials that need to be ordered or purchased. The more thorough you are with your research, the better.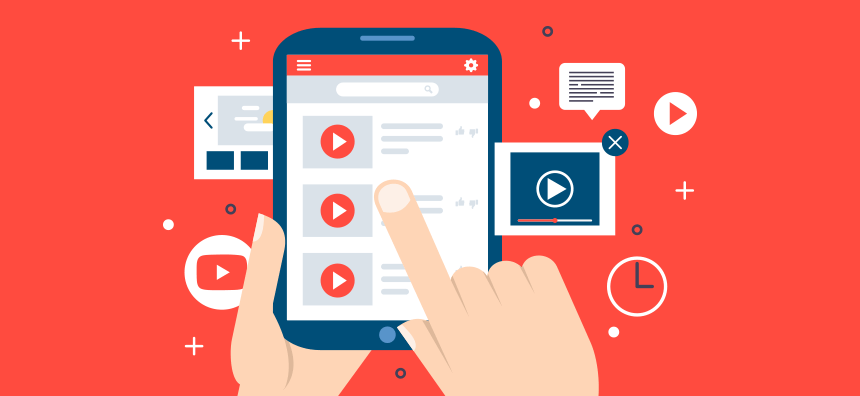 CASE STUDY USING THE 5 STEPS
PROJECT PLAN: As an example, we'll be creating a new project plan for creating content for our Youtube Channel. This is not a huge project and it can easily be completed within 2 weeks.
Our Youtube channel's theme is around organizing and cleaning, so we want to have a variety of content that will appeal to our audience. In this example we specifically want to make a video on how to clean an oven.
Step 1). Create a list of tasks that need to be done.
Our brainstorming session came up with the following tasks:
Create graphics for the video.
Research how to clean an oven.
Create a script for the video.
Edit and produce the final video
Conduct an interview with a cleaning expert.
Because we want to know which activity is most essential before we sequence them, the list of things to do isn't in any particular order.
Step 2). Create a list of tasks in the order they need to be completed.
We want to complete the tasks in the following order: 1. Research different methods on how to clean an oven 2. Create a script for the video 3. Conduct an interview with a cleaning expert 4. Design graphics for the video 5. Edit and produce the final video.
Step 3). Assign team members to complete each major task.
For this project, we'll assign our intern, Laura, to take on non technical tasks. We will include our video editor, Sarah. And assign our social media manager, Bridget, to create the content for our video.
Task: Research how to clean an oven -Laura
Task: Create a script for the video -Bridget
Task: Conduct interview with cleaning expert -Bridget
Task: Design graphics for the video -Sarah
Task: Edit and produce final video -Sarah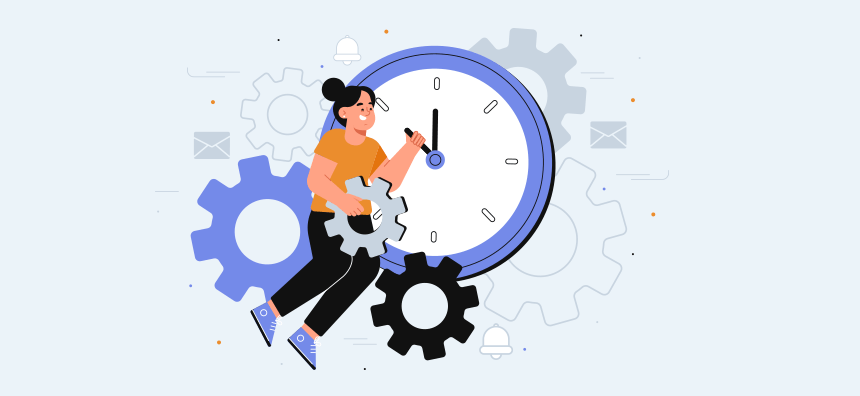 Step 4). Estimate how much time it will take to complete each task.
1. Task: Research different methods of how to clean an oven –
Assigned: Laura
Estimated time: 2 hours
2. Task: Create a script for the video
Assigned: Bridget
Estimated time: 6 hours
3. Task: Conduct interview with cleaning expert
Assigned: Bridget
Estimated time: 2 hours
4. Task: Design graphics for the video
Assigned: Sarah
Estimated time: 3 hours
5. Task: Edit and produce final video
Assigned: Sarah
Estimated time: 4 hours
Step 5). Find out what resources are needed to complete each task.
In order to complete the research, Laura will need access to our Youtube channel's twitter account and a list of 4-5 topics she can focus on.
In order to complete the script, Bridget will need access to our Youtube channel's twitter account and a list of experts in housekeeping that we have worked with before.
In order to conduct the phone interview, Bridget needs a phone and wifi connection.
In order to design graphics for the video, Sarah will need access to a computer with internet connection and graphic design software.
In order to edit and produce the final video, Sarah will need access to your Youtube channel and a copy of the footage from the interview.
Case Study Conclusion
Putting together a small project plan is not as scary as it sounds. In the example, we took small steps to ensure that our project was achievable. Most importantly, we identified all of the resources needed for each task so no time is wasted trying to find them when you need them.
Project planning may seem like a lot of work but it is necessary in order to complete projects and tasks on time and in a well-organized manner.
What not to do with small projects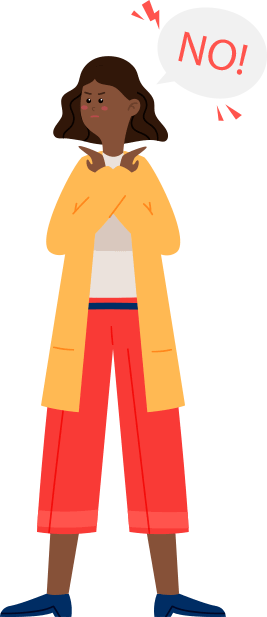 There are also several things you should try and avoid as a project manager when it comes to small projects. A few of these include…
Don't assume anything – Make sure to take the time up front to understand each task and it's expected outcome. Don't assume you know everything about a topic.
Don't skip the planning phase – Jumping into work before creating a plan will only lead to confusion, mistakes and wasted time.
Don't micromanage – This will only add more to your plate and it's likely that the employee already has a plan for what needs to be done.
Don't expect perfection – You are still learning so mistakes will happen. Instead of berating yourself, take note of the mistakes and do better next time.
Don't take on too much – Overloading yourself with too many projects or tasks will lead to stress and frustration. Make sure your work load is manageable and creates a balance in your life. It's important to understand your limits and not take on more than you can do. Be realistic about your schedule and try not to commit to long hours or weekends of work.
Small projects are just that, small. They may seem easier because they don't require a lot of resources, however there is still plenty of room for error. Avoid letting your lack of time or resources turn into chaos by planning ahead and understanding how to complete each task efficiently.
Don't forget to have fun – Projects can be tedious and time consuming but don't forget that you're working towards a goal that needs to be completed in order for your company or team to run smoothly. Make sure you take the time to enjoy yourself and practice self-care.
Don't make small projects compete with one another – Make sure to plan your small projects around bigger projects. That way you can use the resources needed for larger, more important tasks without having to worry about finding them elsewhere.
Finally, don't think of small projects as less important – A project is a project. Don't forget that while you're planning smaller ones, managers are looking at how efficiently.
Conclusion
It's easy to underestimate the time and effort that goes into managing a small project. With so many other demands on your day-to-day schedule, it can be tempting to think you don't need a formal plan for such a short endeavor.
However, without some kind of roadmap or general direction, things will most likely fall apart quickly. That's why we recommend following the 5 steps above when setting up your next small project management plan.