Why Project Management in HR Matters (with examples!)
Project management in HR is important for the organization's success, whether or not the HR team is composed of two members or 18. The Human Resources Department performs a myriad of essential functions for any organization. From recruitment, onboarding, employee performance and engagement, offboarding (and so much more!), the HR team has much to balance. And with shifting employee mindsets and attitudes towards workplace culture, HR professionals have been challenged to stay on top of all the various trends while keeping pace with all their own internal projects.
Let's take a closer look at why project management in HR is essential, its many robust benefits, and different examples of project management in action within the Human Resources Department.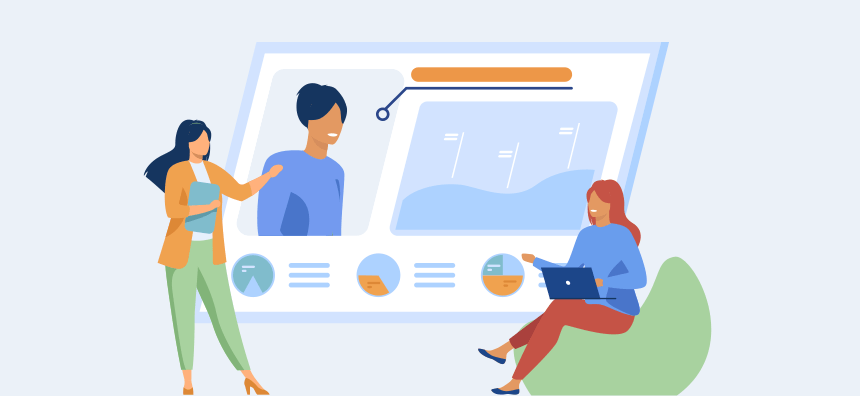 Why is HR Project Management essential?
Effective project management practices are an efficient way to keep track of projects with hard deadlines, provide the team with the latest updates, and produce a clear and achievable timeline while making sure that the core team isn't overwhelmed by the proposed schedule.
HR professionals have a responsibility to keep their practices consistent, ethical, and fair. This extends to all branches of any given HR department including:
Recruitment
Onboarding
Employee relations
Promotions
Workplace culture initiatives
Training and development
Compensation structure
Performance management
Intern programs
Retreats or kickoffs
Annual salary reviews
Employee merits
Offboarding
Operational management
With all these moving parts, it's easy to see why a strategic approach to the organization of a multitude of projects is important to the success of the organization. Often, many of HR's responsibilities cross paths with other departments such as finance or outside counsel. Communication and collaboration with other professionals from different disciplines are frequently required to make effective decisions.
The appropriate project management tools can help to:
Improve HR's standard operating procedures, processes, and workflows – Standard operating procedures are quite common in HR, as many of the internal processes need to be managed in a specific way. If processes aren't constructed well, it can be the cause of many communication issues for the team. This can often lead to mistrust and frustration that reverberates across the entire staff, so it's important that effective project management tools be brought in to bypass this problem. When the right methods are incorporated into a project, this streamlines procedures and workflows, creating a robust process that everyone on the team can understand and implement. Most importantly, HR project management maintains consistency. While not every scenario will have the same solution, the basics of the necessary procedures will be present, allowing the team to use creative thinking and effective decision-making to come to the best outcome for all parties.
Lower risk – Major projects that require a delicate solution need to be managed carefully. As project management gathers all the necessary information in the beginning stages, the process can reveal potential risks that the team may face. HR can then approach these situations proactively, having more time to analyze and assess the risks and plan strategically. This minimizes the chance of problems occurring later on.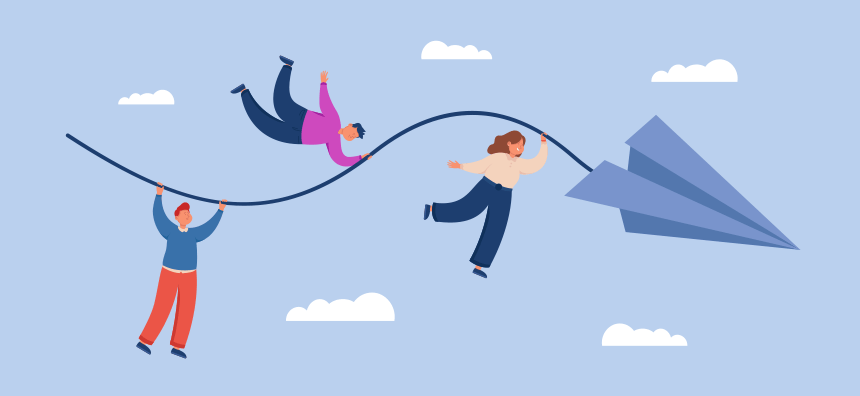 Increase the success of all ongoing projects – Depending on the organization and the structure of the HR department, some HR business partners don't always have one specialty. In fact, the majority of HR professionals have interdisciplinary skills which they deploy over a wide variety of different areas. For example, you can have an HR business partner participate in various aspects of the recruitment process such as compensation recommendations, while in that very same hour, they'll need to pivot directions and take some time to manage an employee relations issue. This type of transition happens frequently, so keeping various projects up-to-date is crucial for the HR professional. It's so easy for smaller assignments to slip through the cracks, especially within a fast-paced environment. To avoid escalating issues, project management can help provide clarity on what is still pending and what dependencies exist in order for the HR professional to effectively prioritize their tasks, even with disruptions.
Keep track of long-term HR activities – Long-term projects are common in HR, so it's vital to keep track of these endeavors in order for them to come to fruition. For example, let's say the HR team has decided to review their employee performance appraisal practices. The team wants to transition out of physically written reviews to an electronic platform which will help managers turn in their reviews on time and in a simpler way. However, for the team to be able to pursue this implementation, they're going to have to spend some time reviewing various software that has the right capabilities that fit the organization's needs. This is a long-term project, requiring the buy-in of all the leadership at the company. Once a platform has been chosen, there's the training period for the appropriate staff, the implementation, testing, and then company-wide rollout. This is a huge project to take on! The organization of the meetings and milestones must be done carefully.
HR project management helps the entire team stay organized and up to speed on all aspects of their assigned projects. Given all the various aspects HR is involved in, having a transparent structure, where all members of the staff can see the progression and essential milestones, can create an efficient culture of trust propelled by productivity.
Now that we understand why project management is important in the HR department, let's review some of the key benefits.
Benefits of HR Project Management
Project management in HR can help the team be more efficient, productive, thoughtful, and confident in their approaches to tricky employee situations as they can rely on their internal procedures to support their decision-making. Effective project management practices can keep momentum steadily moving forward, especially during high-volume times such as the submission of an employee's annual performance review during a designated month.
HR project management can also benefit the staff in the following ways:
Increases efficiencies in the recruitment process and eliminates too much back and forth between HR and the hiring managers which generally slows down the hiring process.
Provides a way to expect the unexpected in project schedules by analyzing previous experiences and having contingencies in place to deal with those factors.
Holds each team member involved in the project accountable for their part which eliminates the chance of duplicated efforts.
Builds transparency and trust with effective project management practices.
Encourages collaboration by providing a platform that allows for seamless communication in the HR department and throughout the organization.
Supports high productivity by keeping the timeline moving.
Promotes flexibility through constant communication, which allows for flexibility and the implementation of manageable adjustments.
Tracks all major active and long-term projects especially those considered high priority including projects requiring buy-in from leadership where scheduling and availability may be a critical issue.
Enables the team to plan out projects in a shared platform so that all the most important data is in one centralized location.
Sets clear expectations of the team members participating in the project's lifecycle so that everyone understands the necessity of their role and the importance of their individual contributions.
Helps prepare HR managers to give important updates about project progression to leadership which includes company-wide events such as Town Hall. This can also happen at a smaller level such as weekly/monthly team updates.
Provides insights into team priorities and identifies limited resources, allowing the staff to pivot direction if necessary if other demands were to come up.
Allows visibility in your team's commitments to manage workflow and avoid over-scheduling and overwhelm which can heavily impact motivation and productivity. This also helps to maintain a fair and evenly distributed workload throughout the team.
Enables you to improve communication with other departments by using an interconnected platform, eliminating the constant need for emails.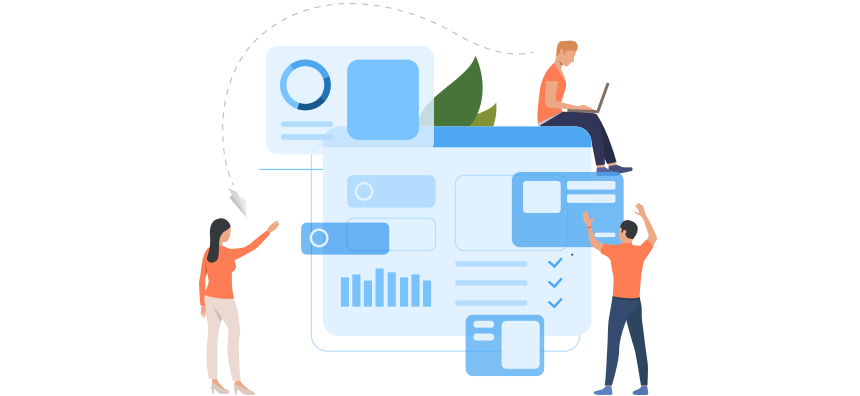 HR Project Management Examples
HR project management not only benefits HR but also the entire organization. Let's now take a look at some of these practices in action!
1. Recruitment – The recruitment process can certainly be complicated given that there are many parts to manage. For example, the hiring manager contacts HR/recruitment to discuss their hiring needs. This includes:
Formalizing a job description
Appropriately pricing the position
Setting expectations about the interview process (who manages what)
Testing (if the position calls for a skills test)
Interview coordination
Hiring decision/compensation package
Verbal/Written offer and acceptance (or rejection) of offer
Background check
First-day scheduling – official meeting with HR for paperwork and logistics with associated department
The recruitment team needs a way to track this entire process from beginning to end. By tracking all these pieces of recruitment procedures, the team will be able to easily track where potential candidates are in their consideration process. This also makes it easier for the team to update the hiring managers in a timely manner instead of fishing through emails. The recruitment team can access a platform that simply pulls all of this information together in one central location.
2. Onboarding – Just like with recruitment, the onboarding process has various steps:
First-day meeting with new employee
Official employment paperwork
Photo-taking (for badges, website, etc.)
Tours (if applicable)
Orientations
Training
This is another opportunity where HR project management benefits both the staff and the new employee! Before the new hire has even started, a project management system can help the new employee know what to expect during their first week. If using the right system, new employees can feel more prepared with a customized checklist and a list of documents they can send beforehand, which expedites the onboarding process. HR can then interact with the employee on a whole new level, request that certain documents be corrected prior to the meeting with HR, setting the tone for their first day.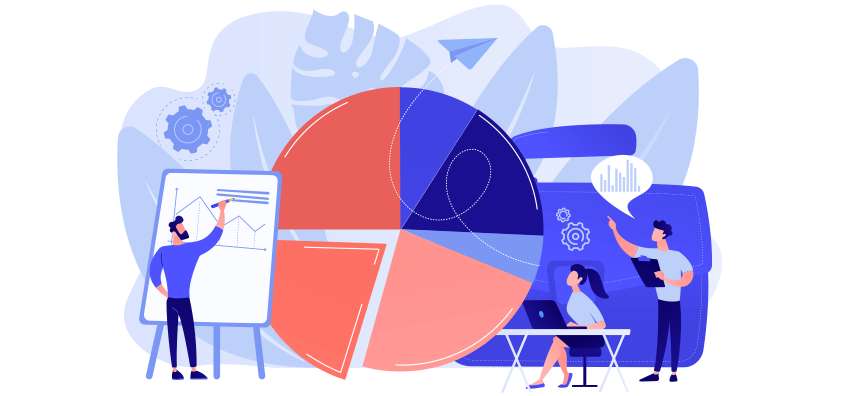 3. Performance review process – HR also manages the performance review process. The majority of organizations have a basic structure(or similar) for performance reviews:
30-day check-in (beginning of intro period)
60-day check-in (mid-way through intro period)
90-day check-in (the last of the introduction period)
Annual review period (1 year from hire)
It's important to remember that performance reviews are interactive discussions between a manager and an employee. The manager has an opportunity to have a fluid conversation with their direct report, talk about areas that need improvement, and what is working well. Conversely, the employee also has the opportunity to provide the same feedback to their manager. Having an efficient HR management system that can not only keep track of performance appraisals and their due dates, but can also track which ones have already been submitted, pending, or complete. It can also be a fantastic way to access the feedback and file it away in the employee's file.
In Conclusion
With all that HR needs to manage for an organization, it's essential to have project management software and practices that serve the team and the company as a whole. It must be able to cleanly connect all the relevant departments together in order to have a centralized database for easier processing. HR project management can improve workflow and make multitasking much simpler.