The Must-Have Guide On How To Manage Leads (and increase sales!)
Building up your customer base and figuring out how to manage leads can be challenging for many businesses. While some seem to do this easily and skyrocket to success, many don't have that kind of origin story. There are many factors that determine how a company continues to grow its customer base, however, there is one in particular that these highly successful businesses have mastered. The one big thing these companies excel at is generating hot leads (and closing them)! For any business to succeed, they need to learn how to manage leads – and use them to increase sales!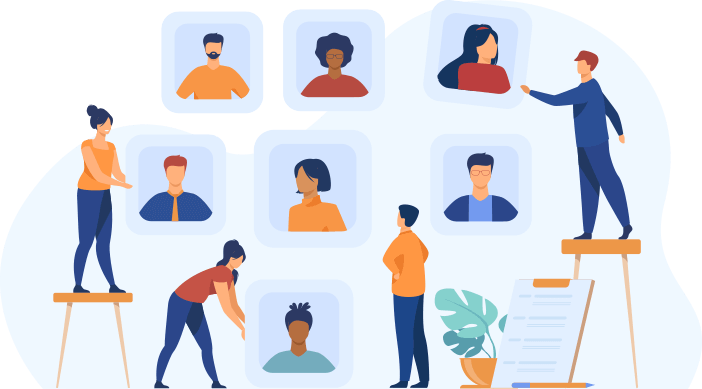 What Are Sales Leads?
Sales leads are the people who are most likely to become paying clients. While these clients may easily transition from discovering your business to purchasing, most times, there's a lot more that goes into converting a newly curious prospect into a hot lead ready for your marketing team to close the deal on a final sale! This process is called lead management, and when you have all the right steps in place, your sales will be on the rise.
How Can Sales Leads Help Your Business?
Having strong lead management is essential to any company's workflow system. It's more than simply increasing sales. When you have a proper strategy for managing sales leads, you're able to provide your marketing team with hot leads, making their final sale much less time-consuming and easier to navigate any resistance from the customer. Not only is it reducing the stress on your marketing team, but when done correctly, it provides clear direction for everyone on your sales team, allows for greater collaboration, and creates a strong company culture.
Now that we know what sales leads are and how they can help your business, how do you manage sales leads effectively?
The 7 Best Practice To Manage Leads
There are 7 essential elements to creating a lead management system to support your team. While certain aspects of these may already be active in your company, when you combine them into one system working towards a common goal, they can become a powerful tool to accelerate sales!
1. Know Your Target Audience
This is essential to any business and is often something that is created early on in the development process, but will likely evolve over time. When you're first creating your lead management system, knowing your ideal audience, and exactly who you will be curating your content to is something that can make or break the entire process. If you don't already have a clear understanding of your ideal customer, consider asking yourself: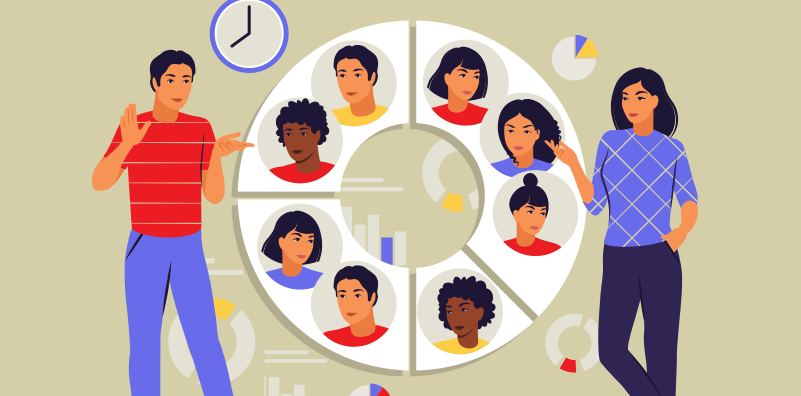 "How old are they?"
"What's their gender?"
"What's their income?"
"What demographic would they fit into?"
"What would they want from your services or products?"
"What benefit are you providing them?"
"How would they find your products or services?"
All of these questions will help you create a picture of who you are marketing your services to, and it will help you develop your brand voice and marketing techniques across your online presence.
This is what will influence every other stage of your lead management system.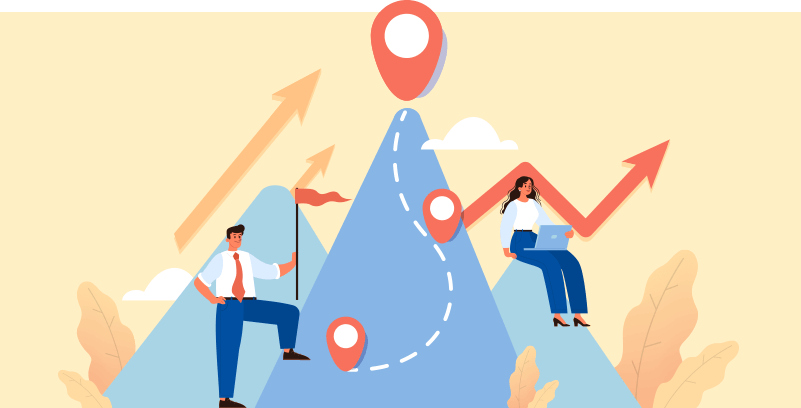 2. Assess Your Leads
As leads begin coming through, it is essential that you rank them according to how likely they are to become customers, with your hottest leads at the top and your coldest ones at the bottom.
The 3 main influencing factors to rate your leads include:
1. Timeline
If your leads are connected to a deal that has a specific time frame, it is important to include that in your rating system. The sooner the deal closes, the more important those potential clients become, as their sale has a natural expiration date.
2. Price point
Secondly, include how much the lead could generate in revenue. How much is this customer expected to pay? This will help you rate your best income leads higher on the list to make the most profit from all your incoming leads.
3. Actions
Lastly, be aware of your potential customer's actions to help you decide if they are a high priority for your marketing team to engage with. Consider things like:
How long they spend on certain, highly converting pages of your site
If they spent a certain amount of time browsing your pricing page
If they are engaging in your email campaigns
If they are recurring readers of your blogs (and if they interact with them!)
If they completed any forms on your site
Or if they signed up for any promotional items you offer
All of these things reflect how likely a potential lead is to become a paying customer, and will help you with ranking any leads that come from the lead generating systems you have in place.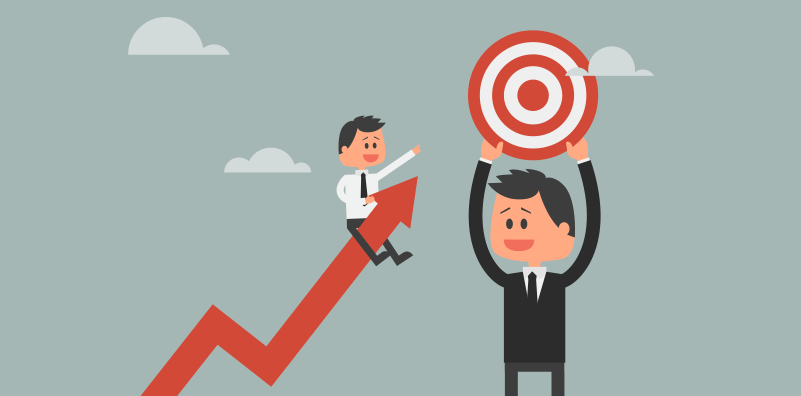 3. Define What A Hot Lead Looks Like
In order for your team to know which leads are most important to hand off to your marketing team, they must know how your company defines a hot lead. Your criteria can include:
If a lead is coming from an email campaign, and at what stage in the campaign they are coming from
If they are a recurring visitor to your website
How they navigate your site
How they arrive at your site (do you find higher converting leads from a certain social platform?)
While this information can overlap with your lead rating system, it is important to include this information as a hot lead definition to ensure your team collectively understands how to identify the hottest leads coming in, and send them to your sales team immediately.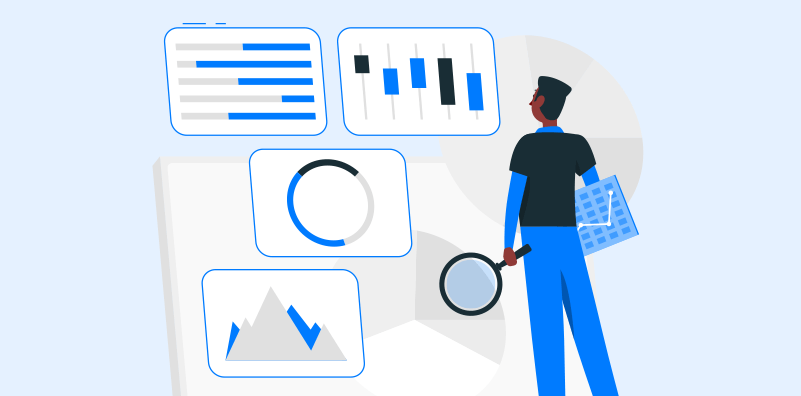 4. Collect Information
Having top-notch landing pages and forms for potential customers to engage with is paramount. These forms are your first point of contact with the customer and are how you will ensure you get all the most important information prior to making direct contact with the customer. Both sales and marketing teams will need to develop these forms together to ensure no vital prompts for information are missing, allowing you to get a greater understanding of the potential customer and how warm they are.
Pro Tip: Shorter forms tend to yield greater conversion rates. Make your forms easy to get through while still collecting all the essential information needed.
5. Nurture Your Cooler Leads
Not all leads that come through will be hot, or even warm. Some people take longer to commit to a sale than others and will require you to build a relationship with them prior to moving on to any next steps.
An important aspect of nurturing your leads is an email campaign (or several depending on your business and what you offer). These campaigns will help you stay relevant and in their minds (so they don't forget about you!) and help you create a foundation of trust with them. There are some important rules to follow when designing your nurture sequences. These include:
Provide Value: Make sure every email you send provides the reader with some form of value. No one likes spam, and unsubscribe rates are high when customers see emails that lack relevance. The value you offer can range from links to blogs or podcasts, promotional items, or even free gifts that tie into your services. People love being rewarded for being part of your subscription list.
Reference Past Emails: This helps the reader recall other posts and adds layers to the relationship you are building.
Be Conversational: When you let personality come through your emails, people are much more likely to connect with the contents of it, and with your brand. Talk to them like they're a friend.
Keep Emails Brief: Long emails can seem daunting. When people open them, your run the risk of them immediately closing the email because of the time it will take to read it. If you do need to make your email longer, make sure it's packed with value and is entertaining the entire read. Don't add anything that isn't relevant.
Don't Overwhelm Their Inbox! This is an important one. If you send a series of emails in a short period of time, you risk not only becoming annoying but also decreasing the importance and value of your emails!
Don't give up on leads that aren't hot and ready to buy. Nurture your relationship with them and over time, they may become a valued customer.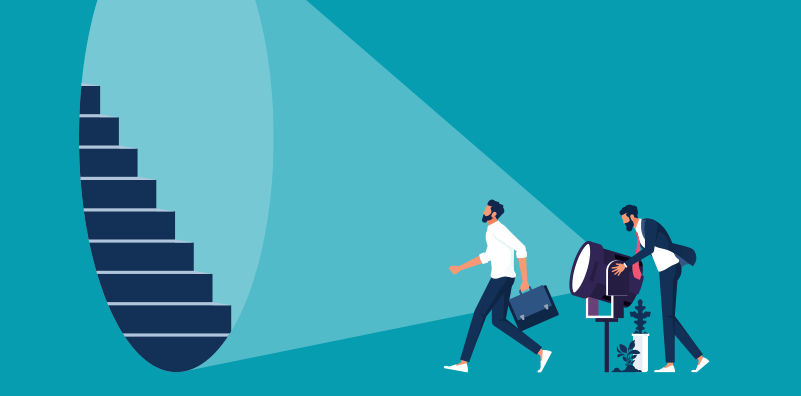 6. Address Any Lead Roadblocks
Occasionally, you'll notice a lead pathway will become blocked, with none from that avenue making it through to a conversion. Sometimes this simply comes from the lead generation not reaching the people who would benefit enough from your product or service. It may also be that you're reaching the wrong demographic and those being introduced to what you're offering can't meet the financial requests.
When this happens, there are two options you can turn to in hopes of opening up that lead generation system again.
Edit Or Delete It: If you've noticed a particular system hasn't been providing good conversion over a specified period of time, you can edit the bounds of it, adjust the settings of your ads, or rewrite sales pages. You could also choose to delete that pathway all together and begin developing a new one that may be a better fit for your target audience at that time.
Open Up A Limited Offer: Limited-time-only deals are always a great way to bring a lead pathway back to life. This can help coax people into finally making the jump and purchasing, while also becoming more intriguing to newcomers.
7. Measure Your Lead Management
Once you have designed your lead system, and have fully implemented it, then it is time to measure the system's success. Keep track of:
where your highest-converting customers are coming from,
how many hot leads turned into sales, and
at what stage of the nurture sequence people transitioned into hotter leads.
Be aware of the conversions and know when they are happening most frequently. Use this information to optimize your lead management system for efficiency and success.
Conclusion
In conclusion, without a well-organized system to manage your leads, it is more difficult to determine where you should be placing most of your marketing efforts, and how you can create a higher rate of customer engagement and, overall, increase sales.