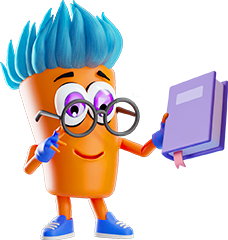 The 15 Best Business Ethics Books
There's a famous Warren Buffet quote, "It takes 20 years to build a reputation and five minutes to ruin it." In a nutshell, Buffet perfectly illustrates why business ethics are such a pressing concern in this day and age.
Yet, as important as they are, businesses are still prone to making unethical decisions due to fear, greed, and failure to consider the consequences. If you find that concerning, you'll love the business ethics books on this list because they contain something for everyone.
So, keep reading to discover the best books about business ethics. Among them, you'll find books that guide you on how to foster integrity in the workplace, use a framework for making ethical decisions, and of course, books that'll inspire you to be your best self.
1. Ethics 101 by John C. Maxwell
Notable Quotes
"There's no such thing as business ethics–there's only ethics. People try to use one set of ethics for their professional life, another for their spiritual life, and still another at home with their family. That gets them into trouble. Ethics is ethics. If you desire to be ethical, you live it by one standard across the board."
"If the environment–the systems and goals–of an organization encourage and reward unethical behavior, then merely addressing individual employee's actions will not improve the situation."
"In the short term, behaving ethically may look like a loss (just as one can temporarily appear to win by being unethical). However, in the long term, people always lose when they live without ethics."
2. The Speed of Trust by Stephen M.R. Covey
Notable Quotes
"Trust always affects two outcomes–speed and cost. When trust goes down, speed will also go down and cost will go up."
"The traditional business formula says that strategy times execution equals results: But there is a hidden variable to this formula. Trust–either the low-trust tax, which discounts the output, or the high-trust dividend which multiplies it."
"Contrary to what most people believe, trust is not some soft, illusive quality that you either have or you don't; rather, trust is a pragmatic, tangible, actionable asset that you can create–much faster than you probably think possible."
3. The Transparency Sale by Todd Caponi
Notable Quotes
"We have been taught to sell perfection, but perfection does not sell. To win in this digital area, where feedback is all around us and easy to come by, we need to adjust how we sell to optimize for the way buyers buy."
"Transparency wins, and now there is science to back it up … science, which can be applied to every element of your sales arsenal."
"Don't be afraid of the flaws in your offerings, as exposing those flaws may be the very reasons your customers engage with you, buy from you, and keep buying from you. "
4. Conscious Capitalism by John Mackey and Raj Sisodia
Notable Quotes
"Just as happiness is best experienced by not aiming for it directly, profits are best achieved by not making them the primary goal of the business."
"Conscious businesses believe that creating value for all their stakeholders is intrinsic to the success of their business, and they consider both communities and the environment to be important stakeholders."
"One day, virtually every business will operate with a sense of higher purpose, integrate the interests of all stakeholders, develop and elevate conscious leaders, and build a culture of trust, accountability, and caring."
5. Intentional Integrity by Robert Chesnut
Notable Quotes
"Intentional integrity is not just a vow to be virtuous. It means making a serious and thorough effort to, first, identify an organization's purpose and the values it stands for; then develop specific rules that reflect those values; and finally, drive the importance of following the rules into every corner–and level–of a company. "
"Ambiguity is the enemy of integrity."
"The trouble is, most companies don't talk much about integrity. Many seem to fear that it might attract unwanted attention, scrutiny, or accusations of hypocrisy."
6. Winners Never Cheat by Jon M. Huntsman, Sr.
Notable Quotes
"The rationale that you have to cheat to stay competitive is a powerful lure. Moral bankruptcy is the inevitable conclusion."
"When expediency trumps propriety, it results in an escalating toboggan ride down a mountainside, a descent impossible to stop until the sled crashes from excessive speed and lack of direction."
"Take your values to work. Don't disconnect them when you sit down at your desk. There should not be a conflict between making a profit and adhering to traditional principles of decency and fairness."
7. Business Ethics by Mark S. Schwartz
Notable Quotes
"When our moral character is weak or has been placed under too much stress, we can more easily reach an ethical tipping point or personal ethical threshold and morally compromise our moral value system leading to unethical behavior."
"In a business organizational context, the strength of our moral character often dictates the extent to which we are prepared to challenge decision making by raising ethical concerns, report ethical misconduct, or report bad news or mistakes to our managers."
"Those who possess strong levels of moral competence tend to be able to judge situations as right or wrong rather than remaining unclear or undecided over what the right action consists of."
8. The Noble Edge by Christopher Gilbert
Notable Quotes
"There is no right way to do the wrong thing."
"In the broadest context, an ethical choice is any decision or action that has an impact on others now, or in the future."
"Here's the surprise about invoking the legal or illegal question to judge ethical behavior (which is common practice in business): legality is the low bar where moral conversations start and ethical actions begin. 'Legal' or 'illegal' is the beginning of the discussion about ethics, not the end."
9. Net Positive by Paul Polman and Andrew Winston
Notable Quotes
"… our vision of net positive is a business that improves well-being for everyone it impacts and at all scales–every product, every operation, every region and country, and for every stakeholder, including employees, suppliers, communities, customers, and even future generations and the planet itself."
"The ultimate question is this: Is the world better off because your business is in it?"
"… given the scale and urgency of climate change, the moral imperative of tackling inequality, and the changing nature of financial markets, the quarterly-focused, shareholder-first mantra is wildly unfit for today's world and is ultimately self-defeating."
10. The Hard Sell by Evan Hughes
Notable Quotes
"What separates the opioid crisis from all previous drug epidemics is that it has its roots in drugs that are perfectly legal to use–FDA-approved and highly regulated painkillers much like Subsys."
"An analysis of data from 2014 and 2015, in the thick of the epidemic, showed that the more opioid prescriptions a doctor writes, the more likely it is that drug companies are paying him."
"Some reps came to believe that just by doing their jobs at Insys, they were becoming complicit in something troubling."
11. From Values to Action by Harry M. Kraemer Jr.
Notable Quotes
"Learning how to take the time to step back and reflect is absolutely essential to your becoming a values-based leader."
"Self-reflection is the key to identifying what you stand for, what your values are, and what matters most."
"Values-based leadership requires lifelong learning and a continuous process of self-reflection to discover those areas in which we need to grow and develop. We are always traveling toward a forward-moving goal; we never arrive."
12. Grow the Pie by Alex Edmans
Notable Quotes
"By applying a radically different approach to business, enterprises can create both profit for investors and value for society."
"A pie-growing company's primary objective is social value, and it views profits as a by-product."
"Pieconomics is urgent given the scale of social problems and the power of business to alleviate or exacerbate them. Innovation and excellence to solve these problems often involves an attitudinal shift rather than a major financial outlay, and can be practiced by all firms–even small enterprises or those who are financially constrained."
13. Conscious Business by Fred Kofman
Notable Quotes
"In order to do business consciously, we need to ponder the most fundamental questions pertaining to reality and human existence and let these insights guide our business choices."
"Conscious employees are an organization's most important asset; unconscious employees are its most dangerous liability."
"A great manager leads through unconditional responsibility, essential integrity, ontological humility, authentic communication, constructive negotiation, impeccable coordination, and emotional mastery."
14. Delivering Happiness by Tony Hsieh
Notable Quotes
"Your personal core values define who you are, and a company's core values ultimately define the company's character and brand. For individuals, character is destiny. For organizations, culture is destiny."
"We must never lose our sense of urgency in making improvements. We must never settle for 'good enough,' because good is the enemy of great."
"When you focus on increasing the happiness of your employees, colleagues, vendors, and customers, you not only increase your own happiness but your chances for success."
15. The Business Ethics Field Guide by Bill O'Rourke, Brad Agle, and Aaron Miller
Notable Quotes
"… when people can trust each other, doing business becomes much less expensive for everyone, because the costs of self-preservation go down. The fruits of cooperation, fundamental to any economic activity, grow more readily."
"Ethical decision-making skills are every bit as critical to organizations as strong management and leadership skills."
"In an interconnected world, it is nearly impossible not to be involved in at least a tangential way with products or activities that conflict with your values."