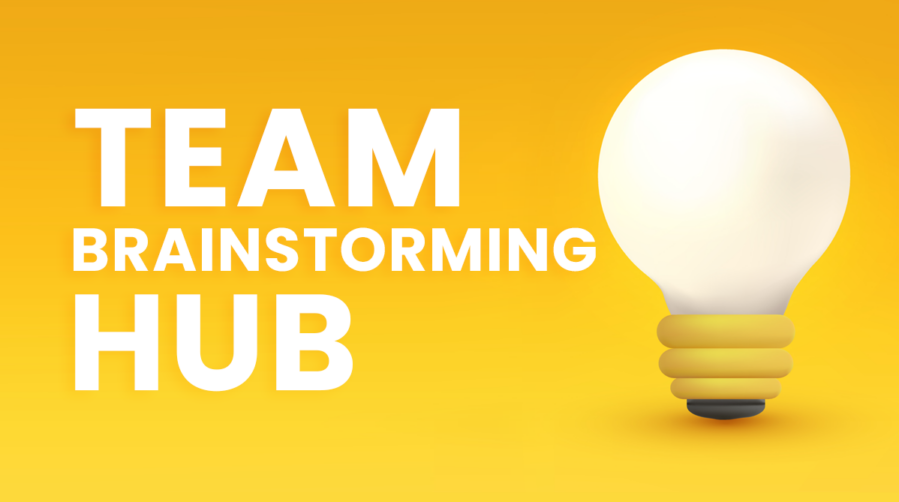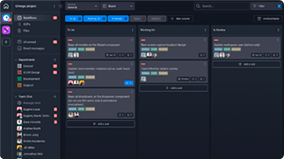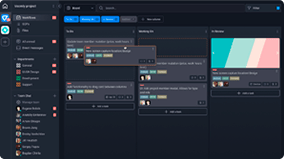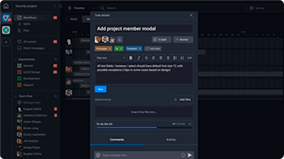 The Team Brainstorming Hub Template helps remote teams brainstorm asynchronously. With this template, teams can enter their ideas, evaluate them, and select which one they'll move forward with — without the need to schedule a meeting.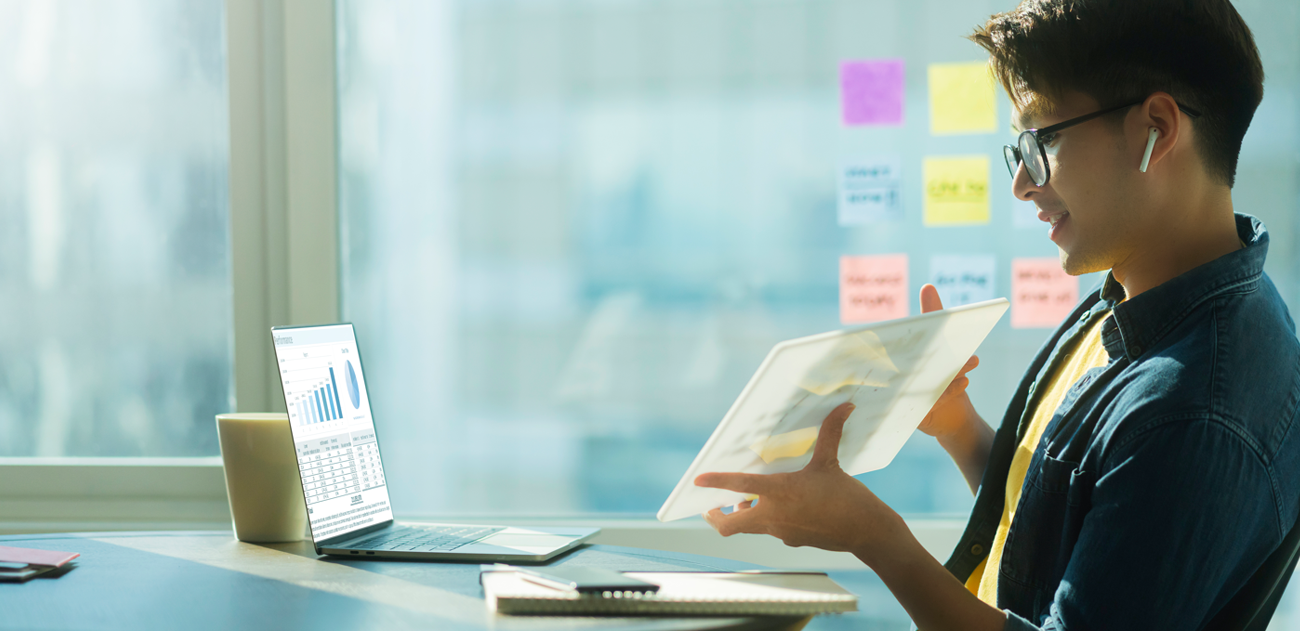 Roles
---
Sample Uses
Use this template to:
Conduct virtual brainstorming sessions with distributed teams.
Generate innovative solutions to problems the team is facing.
Evaluate proposed ideas based on specific criteria.
How to Use:
In the Resources column, the Team Manager creates new Tasks that include any information team members need to understand to participate in the brainstorming session.

The Team Manager creates a Task in the Define the Problem column that explains the problem the brainstorming session is meant to resolve and requests ideas from team members by a specific date and time.

For each idea, team members create a new Task in the Ideas column.

The team considers each idea and enters feedback into the Task comments.
View the full process